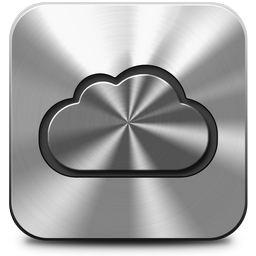 By default, iPhone and other iOS devices cannot export a group of contacts, or complete contact list to one file, like VCF or CSV. You are only able to share a single contact through SMS, iMessage, or e-mail.
Contacts, or contact lists on Apple devices are commonly synced through iCloud service, that also backups your photos, calendar, e-mails, bookmarks, phone settings etc. Data on iCloud can be also managed through web browser in applications similar to iOS and OS X versions (Mail, Contacts, Notes, Calendar, Reminders etc.).
Use iCloud to export iPhone contacts
If you need your complete contact list, or group of contacts export to vCard file you can use iCloud Contacts web app.
vCard is the most used file format to store contact information (electronic business cards) compatible with various devices, services as well as e-mail, contact management applications etc.
Login to iCloud with your Apple ID that you are using on your iPhone.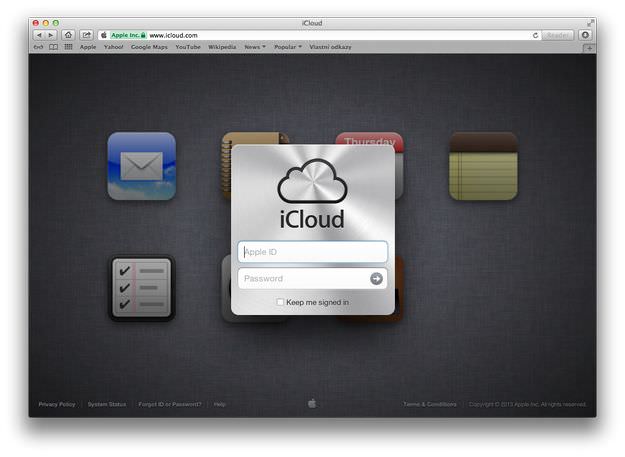 Select the Contacts application. It is very similar to Contacts app in iOS to version 6 and Mac OS X version.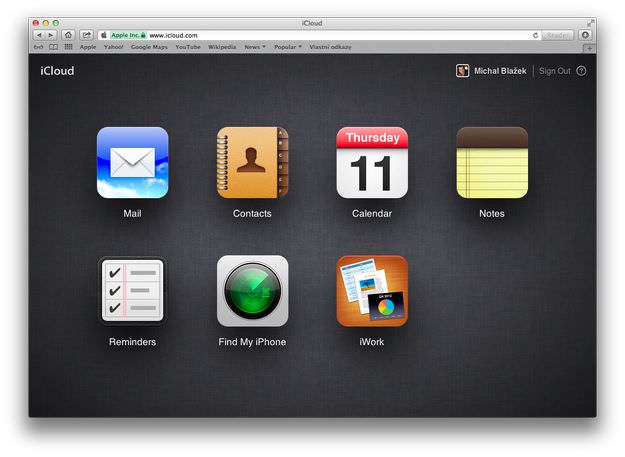 You can select a group of contacts with cmd (MAC), or Ctrl (Windows) key and mouse click, or complete contact list with cmd, or Ctrl + A shortcut.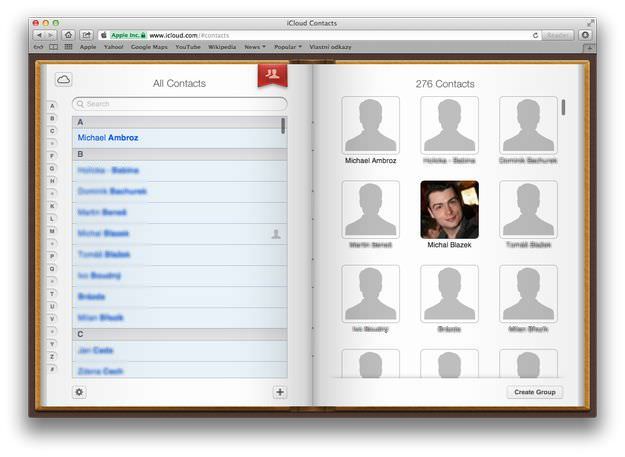 Click on Actions Menu icon in the left down corner and select Export vCard... option. Browser will download your contacts in .vcf file to your computer.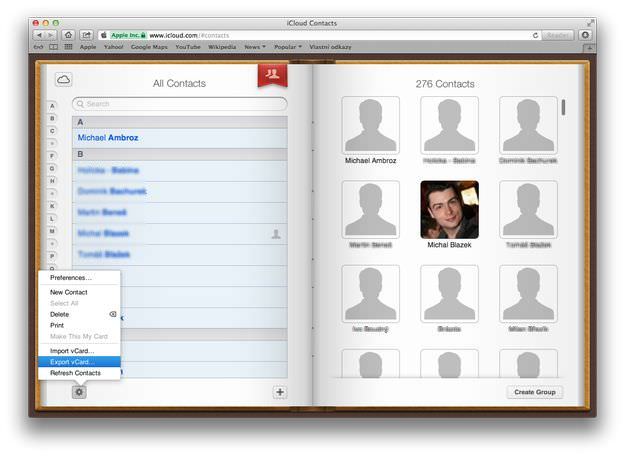 Now you are able to import your contact lists in .vcf file to another devices, like Android and Windows phones, services, like Gmail, Live, software like Microsoft Outlook etc.
If you got iPhone contacts synced with an Apple Mac computer, you can also export them with Mac OS X Contacts app. Open Contacts → select contacts, or contact list → File menu → Export... → Export vCard.
If you need to import contacts from iCloud to Microsoft Outlook, install the iCloud Control Panel for Windows and use Mail, Contacts, Calendars sync option.