Alternative Windows installation method
Microsoft Windows system is typically installed on computers with DVD installation media or with USB flash drive. Furthermore, producers of computers, such as HP, Dell, ASUS and others, create recovery partitions with Windows installation on new machines.
However, another alternative method of Windows installation exist, i.e. installation directly from hard drive using ISO image, even if you do not own physical installation media (DVD, USB etc.). This method works for every version of Windows since Vista.
Three steps how to install Windows without DVD or USB
Prepare Windows installation partition
At first you will need to prepare a small partition with Windows installation.
Open Start menu → All Applications → Windows Administrative Tools → Computer Management app.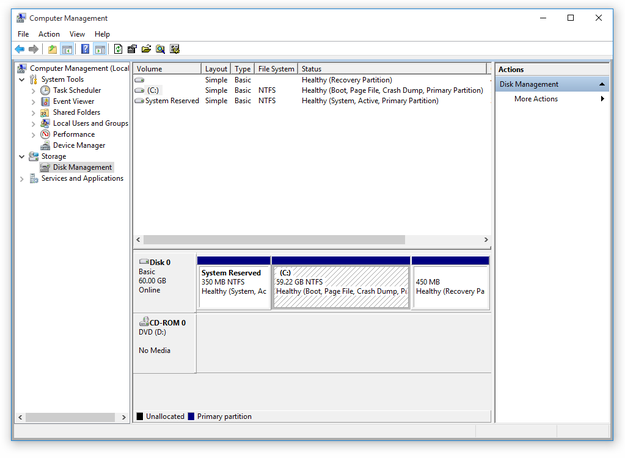 Windows Computer Management tool
Click on Disk Management option in the left menu → Right click on C: partition and select Shrink Volume... option.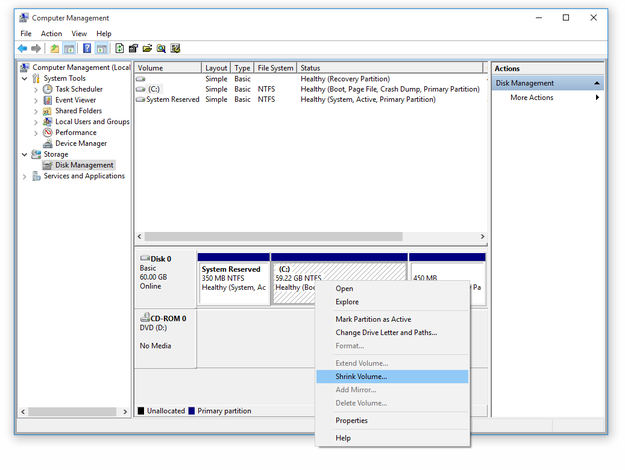 Windows Disk Management shrink volume
Set the "Enter the amount of space to shrink in MB" option to: 6000 and click on Shrink button.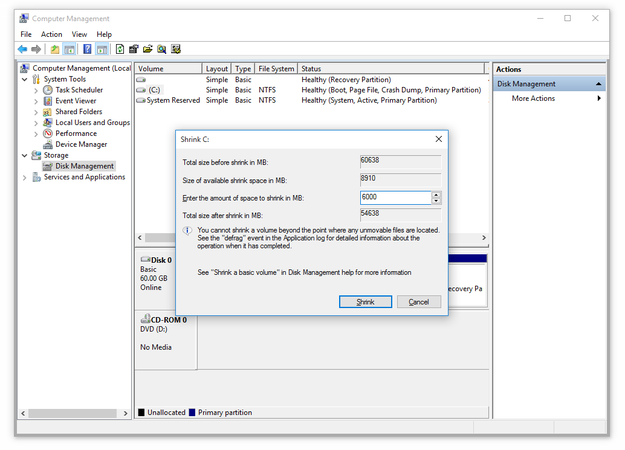 Windows Disk Management shrink options
This will create a new, unallocated partition → Right click on it → Select New Simple Volume... option.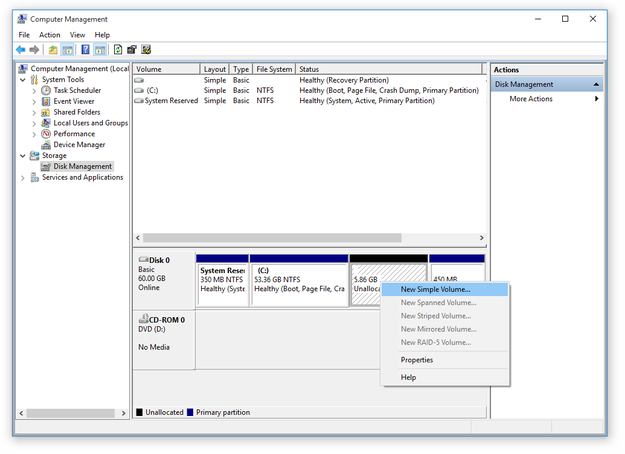 Windows Disk Management create volume
Use New Simple Volume Wizard and create new volume Volume. Set volume size, assign letter, set the file system to NTFS and Volume label → Click Finish.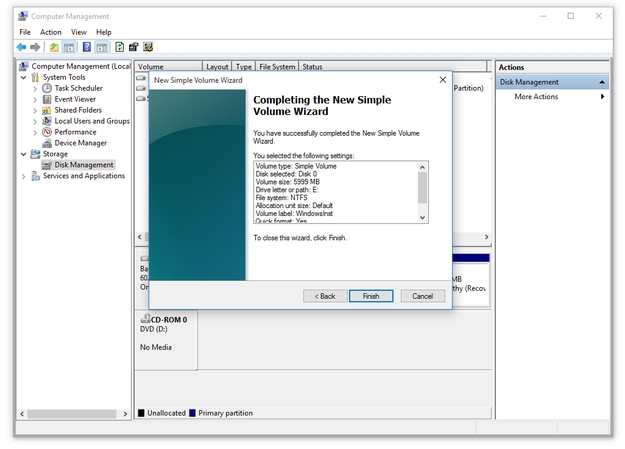 Windows Disk Management volume wizard

This step can be omitted, if you have second hard drive or partition in your computer, where you can extract data from Windows installation image.
Download Windows installation ISO image
Now you will need an installation ISO image of Windows. You can download it, for example from Microsoft website, or use any download apps, such as Microsoft Windows and Office ISO Download Tool, Microsoft Creation Tool, etc.
After you have downloaded your ISO image, open it (File Explorer in Windows 8, 10 or third party tool) and copy all installation data from it to new partition.

Copy Windows installation data to new hard disk partition
Customise Windows boot menu
The last thing you will need is app called EasyBCD, which gives users the means to customise Windows boot options. It is a free download for non-commercial use.
Open EasyBCD → Click on Add New Entry button → Select WinPE tab → Type WIM Image (Ramdisk) → Set the name of Boot menu option → Path set to boot.wim file, which is stored on your small installation partition in sources directory (sources\boot.wim) → Click on Add Entry button.

EasyBCD add new option to Windows boot menu
Click on Edit Boot Menu option and check if the new entry is available in Boot menu option (in our case Windows Installation) → Click on save Settings button.

EasyBCD control boot menu settings
Close EasyBCD program and restart computer, select Windows Installation option in boot menu and start to install Microsoft Windows.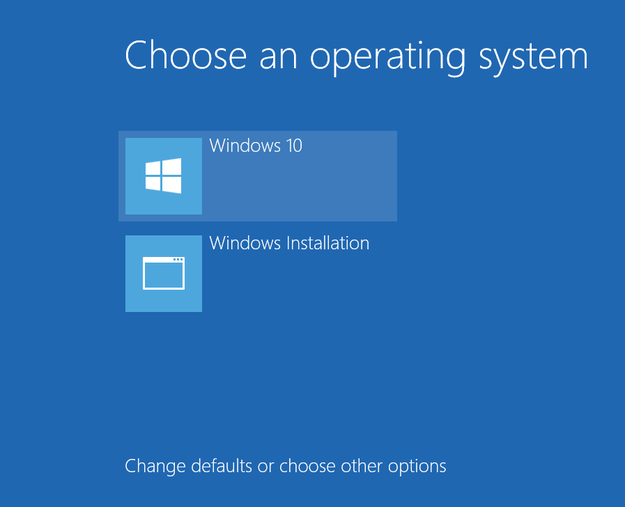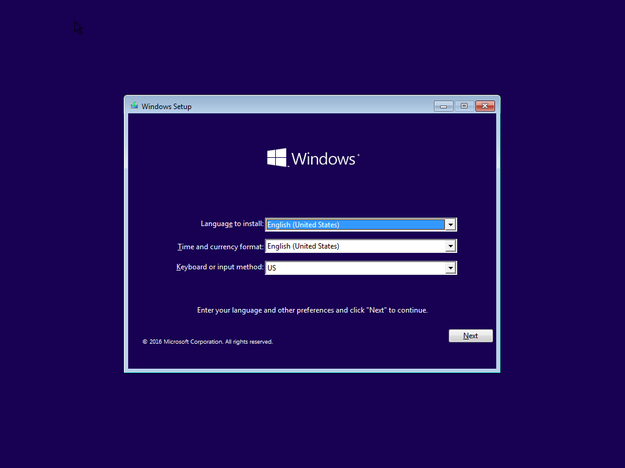 Windows 10 boot menu and Windows 10 installation