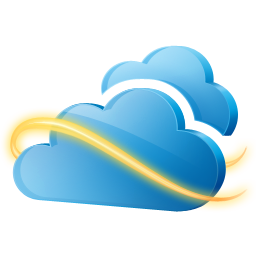 SkyDrive is Microsoft's cloud storage service that can be used in many ways. It offers 7 GB (25GB for old users) of free cloud space in which users can put their documents, photos or other stuff.
Most users work with it through web browser, but this can be sometimes laggy and slow, especially if you want to do something special like renaming large number of files, sorting files to folders and such. For this reason, some users might find it particularly useful to map SkyDrive as network drive. This process does not require any special software, however it does work only in Windows.
Why to map SkyDrive as network drive?
Well, there is plenty of reason why it can be useful for you. The web interface can be lagging and whole web browser freeze when you work on SkyDrive, especially in slower older machines when copying large quantity of files. Also you might want to save your documents or projects directly on SkyDrive cloud. It is also much more easier to work with your files in some handy file manager such as Total Commander, especially if you have tons of folder and documents on your SkyDrive. You can also manually backup some of your files to it with simple copy (or making batch for it).
How to map SkyDrive cloud storage as network drive in Windows
Getting the path to SkyDrive storage
In order to map your SkyDrive storage as a network drive in Windows, we will first need to obtain its ID. Login to your SkyDrive using web browser and do as like you would share a folder or file to your friend. The key is to get the share link that contains the ID. You can see the process on the screenshots below.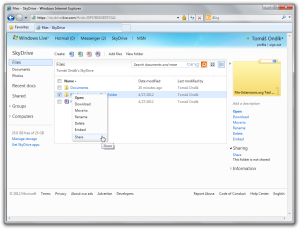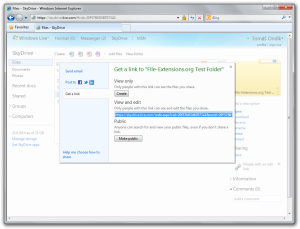 The process of getting SkyDrive ID number. (Click on the screenshots to enlarge them)

Once you have that ID number, copy it to clipboard and in the same text document you can prepare for the next step. You will need to prepare this line:
\\d.docs.live.net@SSL\DavWWWRoot\***YOUR-ID***\
Where ***YOUR-ID*** is well, your ID you copied from the share link. Once we have this, its piece of cake to map the drive.
Mapping the SkyDrive storage as network drive
Now we just need to map the network drive. Open your Computer and click on the map network drive button. This will open a setup wizard that will guide you through the mapping process.
In the next window select the drive letter you want to use for the SkyDrive network drive and in the folder box copy paste the line you have prepared in the previous step. In our example we have chosen the S: drive.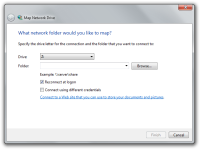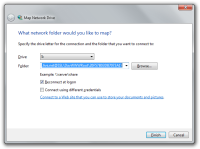 Mapping network drive in Windows. (click on the screenshots to enlarge them)

When you click on finish the system will attempt to map the drive. If its successful you will be prompted to login. Just use your SkyDrive credentials to log in.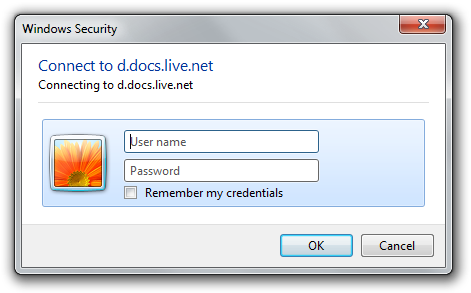 And that's it. You should now see a new network drive in your computer. You can simply rename it to whatever it suits you. We have renamed it simply SkyDrive. You can now work with like with any other drive.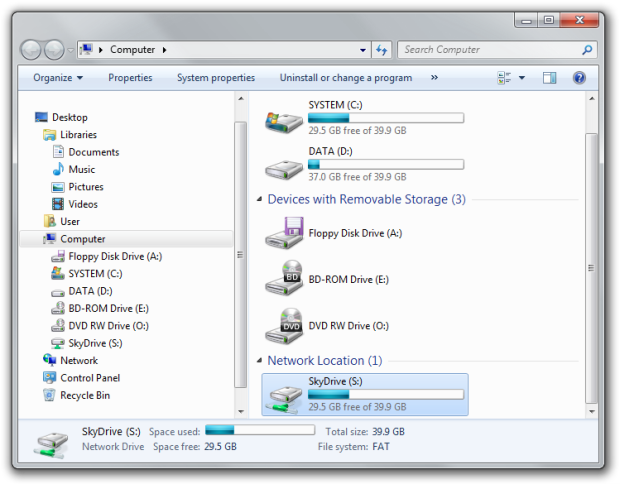 Limitations
Sadly, there are some limitations to it. For example you cannot use mapped network drives with Backup and Restore function to backup your documents directly to it. As much as it would be a lovely function it doesn't work. It might also take some time to reconnect the drive after restart.