File-Extensions.org | Oracle Corporation details
Found 53 related programs including: VirtualBox, Java, MySQL, Oracle Database, StarOffice.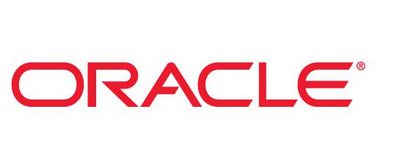 Oracle Corporation is american company that is best known for its database management systems.
Oracle Corporation website:
Oracle Corporation [external link]
Oracle Corporation is a multinational computer technology corporation that specializes in developing and marketing enterprise software products — particularly database management systems.
Headquartered in Redwood City, California, United States, Oracle has arguably become best-known for its flagship product, the Oracle Database. The company also builds tools for database development and systems of middle-tier software, enterprise resource planning software (ERP), customer relationship management supply chain management (SCM) software.
Agile Product Lifecycle Management 1 associated file extension

PLM solution for managing product value chain

AutoVue 3 file extension associations

Oracle's DWG viewer and collaboration solution

BEA WebLogic Workshop 1 associated file extension

A development tool for web apps and web services

BrioQuery 1 associated file extension

Older database query and reporting porogram

Essbase 1 associated file extension

A multidimensional database management system

Java 78 file extension associations

Software set used to develop and run applications written in Java source code

Java Card 2 file extension associations

A technology, which providing secure environment for applications that run on smart cards

Java Development Kit (JDK) 22 file extension associations

A software used to develop Java applications and applets

Java Web Start 3 file extension associations

A technology used to deploy standalone JAVA applications

JavaServer Faces 1 associated file extension

Software for symplify building user interfaces

JRockit 1 associated file extension

Industry's highest performing Java Virtual Machine

JTB 1 associated file extension

A syntax tree builder to be used with the Java Compiler Compiler

MySQL 25 file extension associations

A popular relational database management system

MySQL Enterprise Backup 6 file extension associations

A database backup solution

MySQL Enterprise Edition 9 file extension associations

A commercial version of MySQL for business customers

MySQL Enterprise Edition for Linux 9 file extension associations

Commercial version of MySQL database server for business customers

MySQL Enterprise Edition for Mac 9 file extension associations

A commercial version of MySQL database server

MySQL for Linux 24 file extension associations

A Linux version of the popular relational database management system

MySQL for Mac 24 file extension associations

A Mac version of the popular Database management system

MySQL Workbench 4 file extension associations

Software fools for SQL database manegement

MySQL Workbench for Linux 3 file extension associations

Linux version of popular database modeling app

MySQL Workbench for Mac 3 file extension associations

A Mac version of the popular database modeling app

NetBeans 10 file extension associations

An integrated development environment

NetBeans for Linux 10 file extension associations

A Linux version of NetBeans IDE

NetBeans for Mac 10 file extension associations

A development environment for various programming languages

Oracle Application Express 2 file extension associations

A web app development tool

Oracle BI Publisher 1 associated file extension

An enterprise level reporting solution by Oracle

Oracle Business Intelligence 1 associated file extension

A BI platfrom by Oracle

Oracle Database 48 file extension associations

An object-relational database management system from Oracle

Oracle Discoverer 1 associated file extension

A set of query, reporting, analysis, and web-publishing tools

Oracle Documaker 1 associated file extension

A software for create, manage and deliver enterprise communications

Oracle Essbase 1 associated file extension

An online analytical processing (OLAP) server

Oracle Expert 1 associated file extension

A database optimizing software

Oracle Forms 5 file extension associations

A programming platform used to build enterprise applications

Oracle Help for Java 1 associated file extension

A set of Java components for developing and displaying HTML-based help content

Oracle Information Rights Management 1 associated file extension

A security technology used to protect sensitive digital information

Oracle JDeveloper 6 file extension associations

IDE for Java and Rich Enterprise Applications

Oracle Recovery Manager (RMAN) 1 associated file extension

A backup and recovery solution for all Oracle data formats

Oracle Reports Services 2 file extension associations

A reporting tool for Oracle

Oracle User Productivity Kit 1 associated file extension

A content development, deployment, and maintenance platform

Oracle Utilities Load Analysis 1 associated file extension

Data analysis and collection tool

Oracle WebLogic Server 2 file extension associations

A JAVA server used to run enterprise applications and services

PeopleSoft Enterprise 1 associated file extension

A set of comprehensive business and industry

Primavera Enterprise Project 4 file extension associations

A project management software currently marketed by Oracle

Siebel eBusiness Application 4 file extension associations

A customer relationship management (CRM) solution

Solaris 14 file extension associations

A Unix certified operating system for workstations and servers

SQL Developer Data Modeler 2 file extension associations

A utility used for modeling SQL databases

StarOffice 44 file extension associations

Older multi-platform office productivity suite

SureTrak Project Manager 1 associated file extension

A project management software developed by Oracle

Unsealer 22 file extension associations

A free browser plugin used to view sealed documents

VirtualBox 16 file extension associations

A multi-platform x86 virtualization software package

VirtualBox for Linux 16 file extension associations

Free system virtualization platform for Linux operating system developed by Oracle

VirtualBox for Mac 16 file extension associations

Free open-source x86 virtualization software package for Mac