TIP: Best sources for old programs and games
There are plenty of reasons why you need or want to find some old program or just specific version of it. You may need to access some ancient document on your old computer, or you are just nostalgic and want to play some legendary game again.
In any case, finding what you are looking may not be that easy. Plenty of sources exist, but which one are reliably, virus-free and safe to download from?
This article covers the top websites that offer old programs and abandonware games.
Where to find old programs?
WinWorld
WinWorld is great and most likely best source for old operating systems and other apps. The extensive library offers installations for all kinds of operating systems, including MS-DOS, Windows, Macintosh, Linux and even some largely unknown ones like RISC. You can also find large number of old apps, patches, games, development tools and other ancient programs.
Packages are distributed as 7-zip archives and usually contain installation disks either in CD or floppy disk image formats.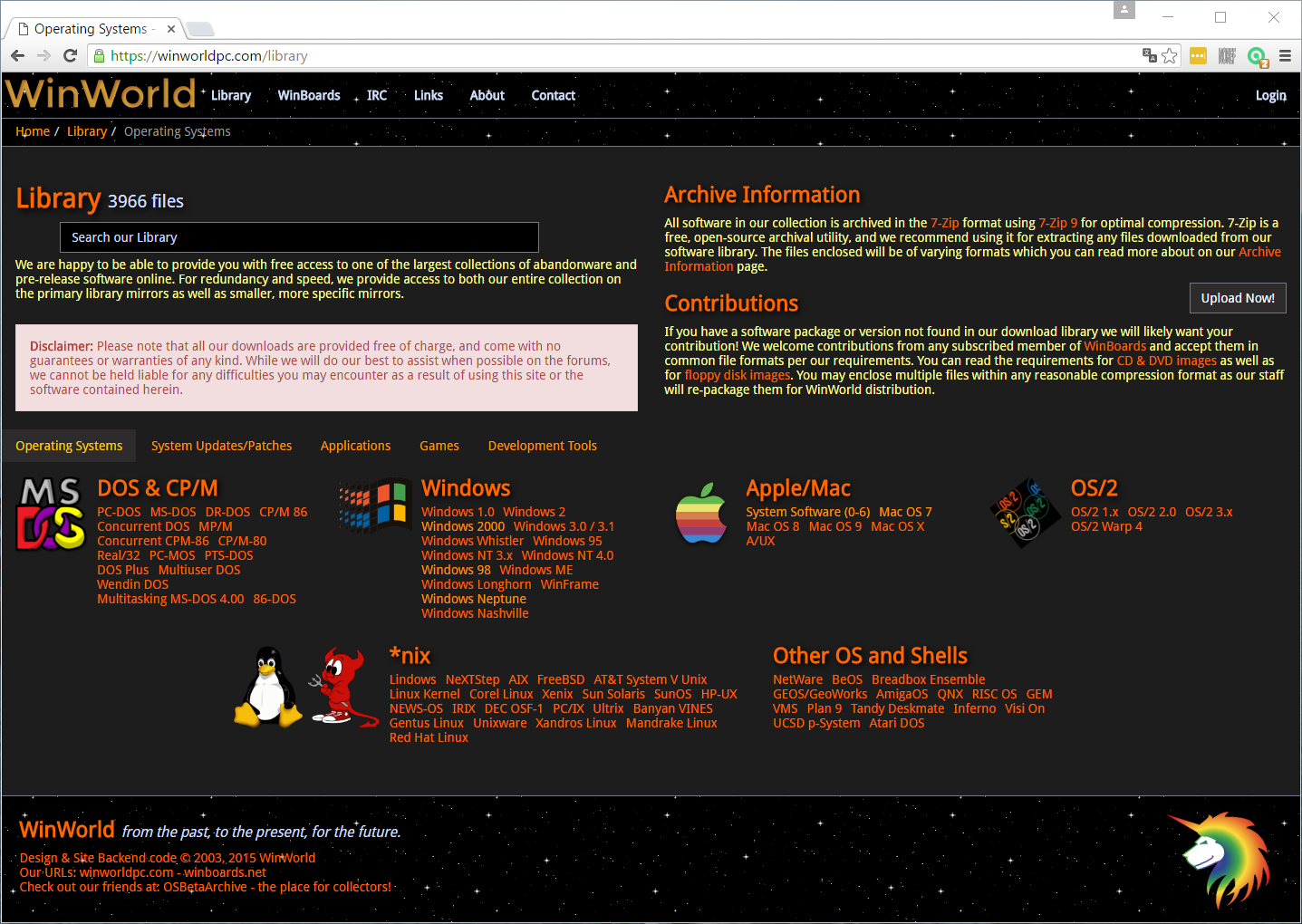 OldFoss a website previously known as DownloadOldVersion is a site dedicated to provide free software packages of popular programs. It is pretty small compared to other resource websites, but you can find decent amount of freeware programs on it.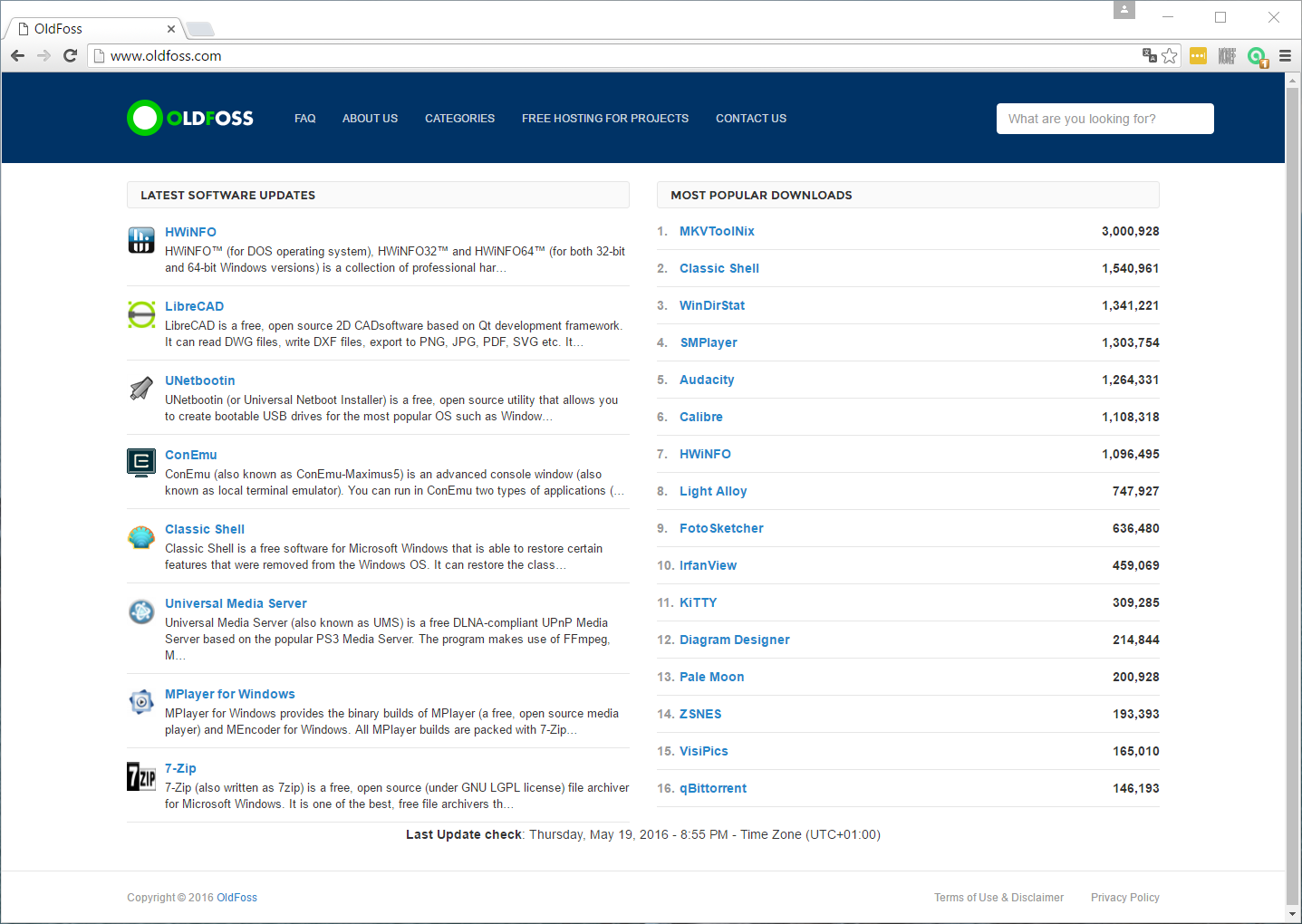 Last Freeware Version is excellent source for various freeware apps in their last free version. It's useful when you want to safe few bucks and are just fine with some previous versions of program you like. It has a little bit confused library and it takes a while to figure it out.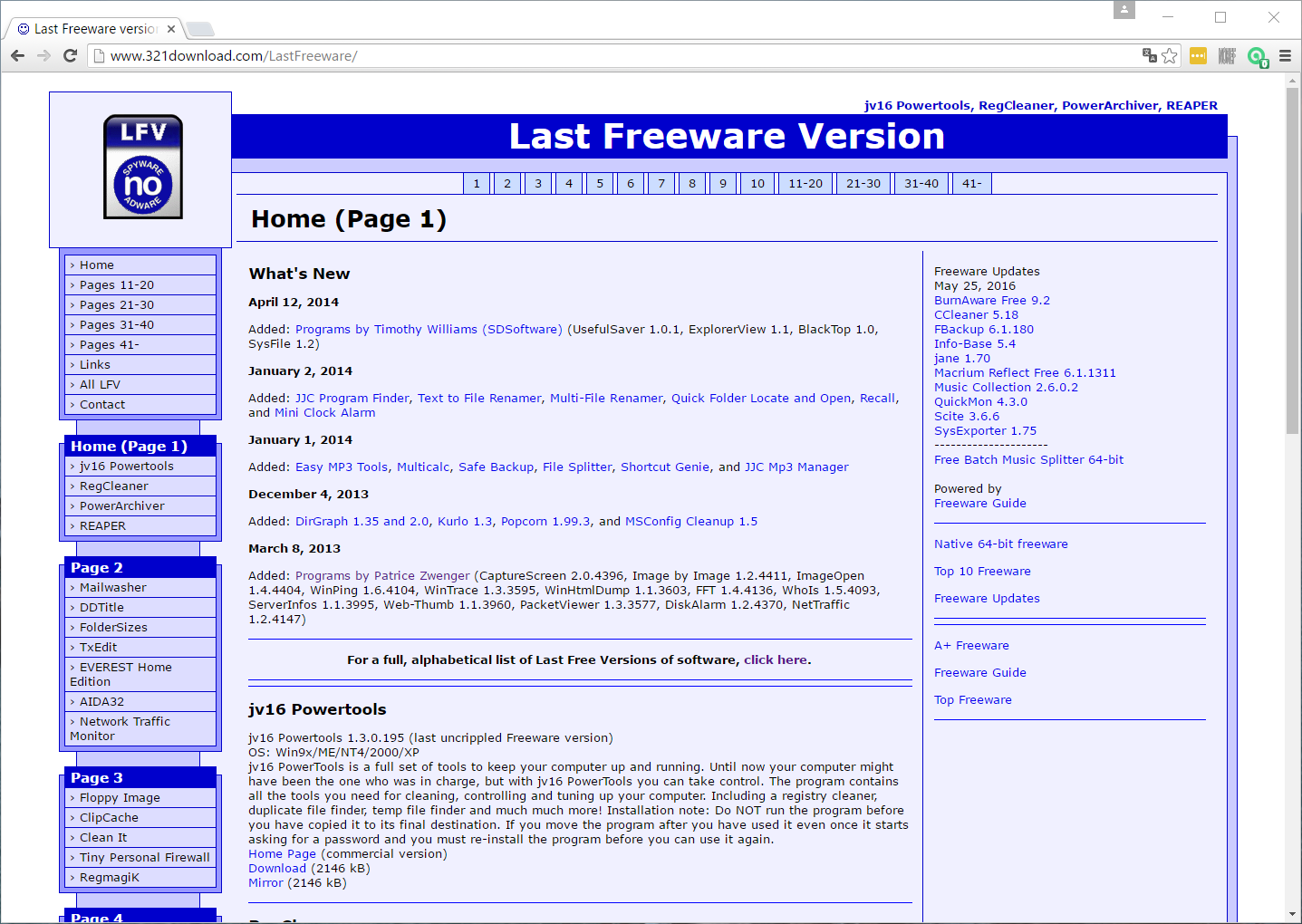 Oldware is another useful source for old apps. It has well categorized library but only offers programs for Windows. Nevertheless, it may contain apps that are not available on other similar websites so definitely useful.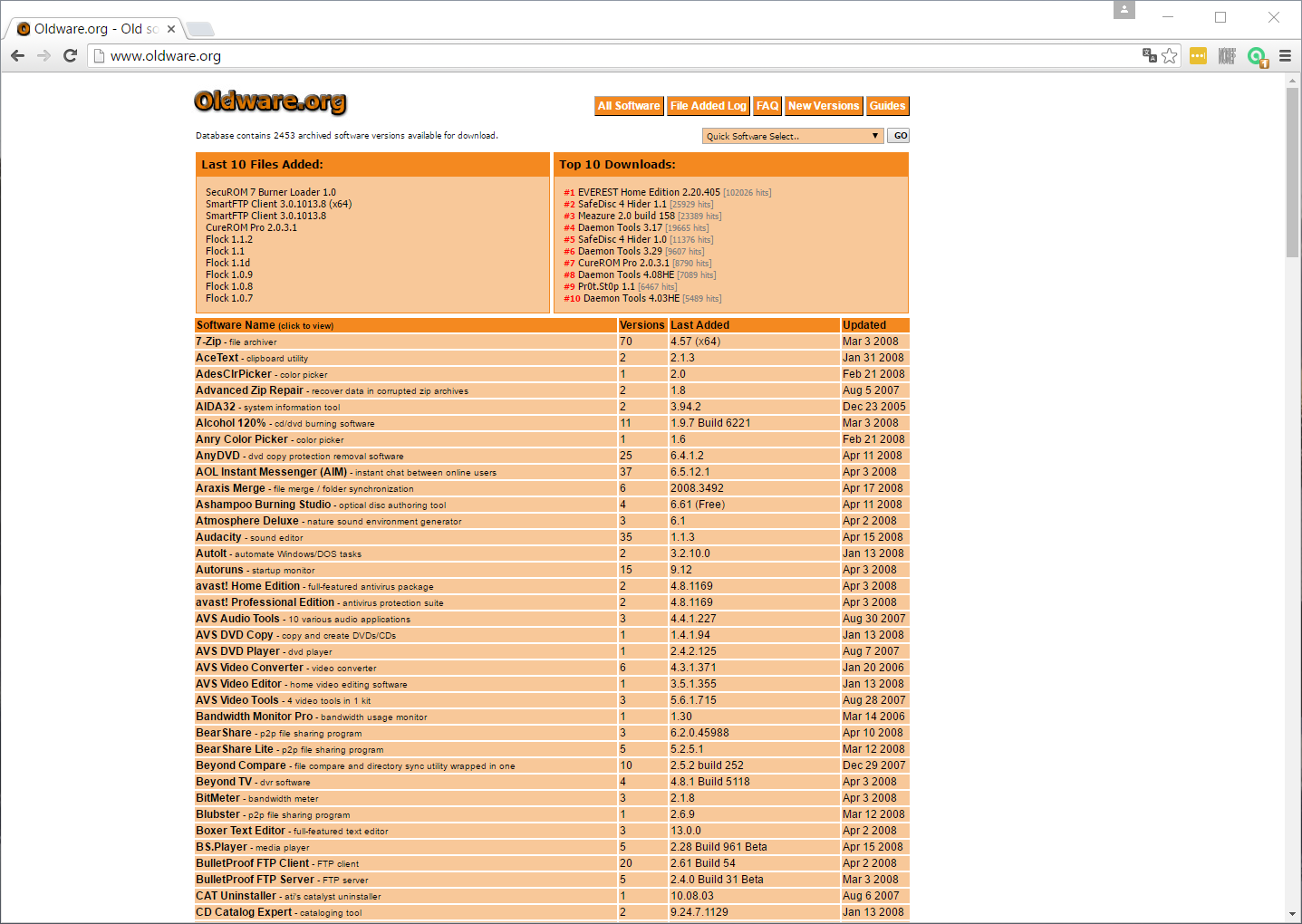 Oldversion is around since 2000 and offers free download of old apps and games for Windows, Mac, Linux as well as Android mobile platform. One of the greatest advantages of this source is that it provides numerous versions for each program, which may be handy if you are looking for some particular version because of file support.
It has a nicely structured library with several categories so you can quickly find what you are looking for.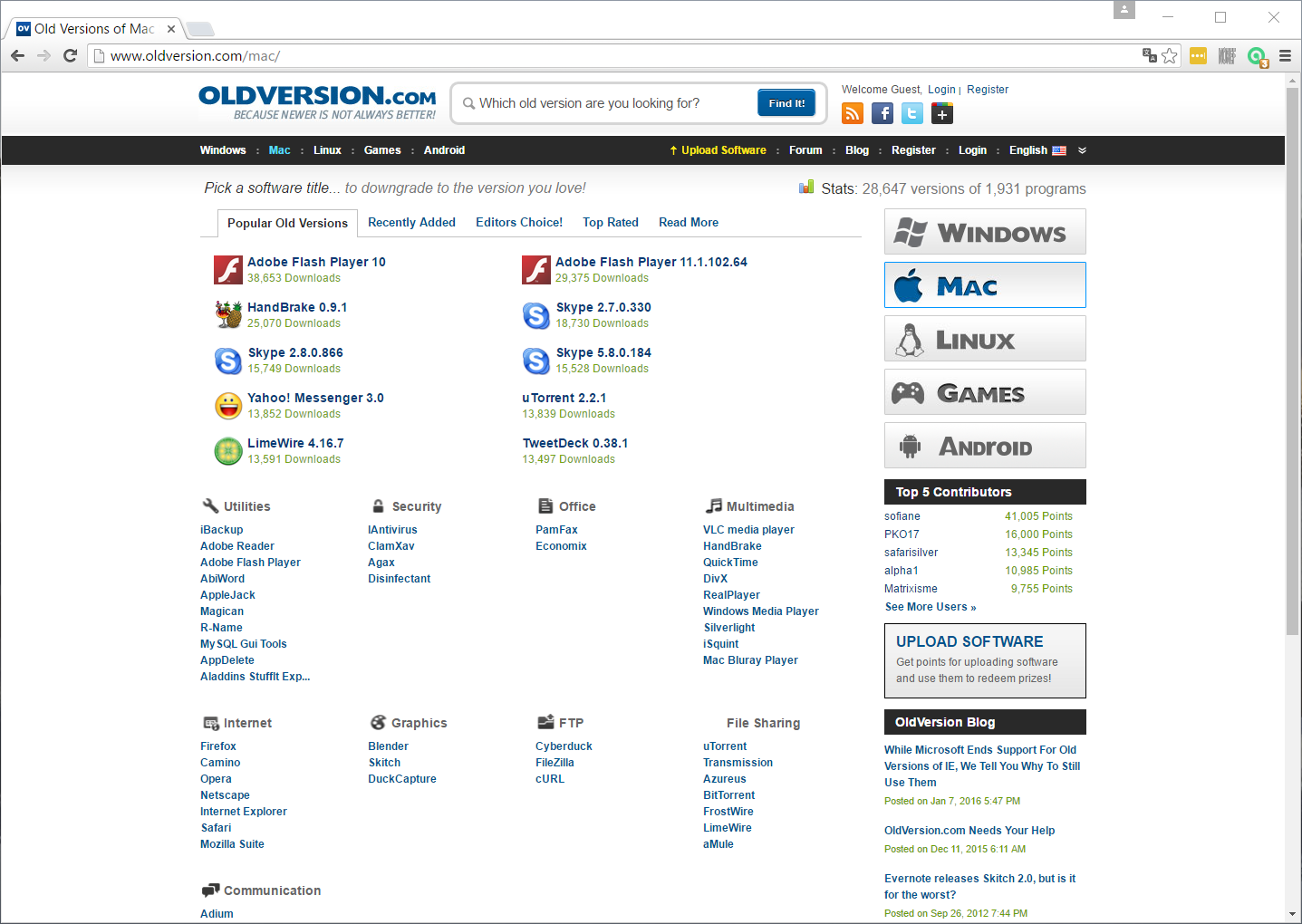 Oldapps.com
Oldapps is large site that provides different versions of Windows, Macintosh and Linux apps. The main focus of olddapps.com is to provide older versions of the same program.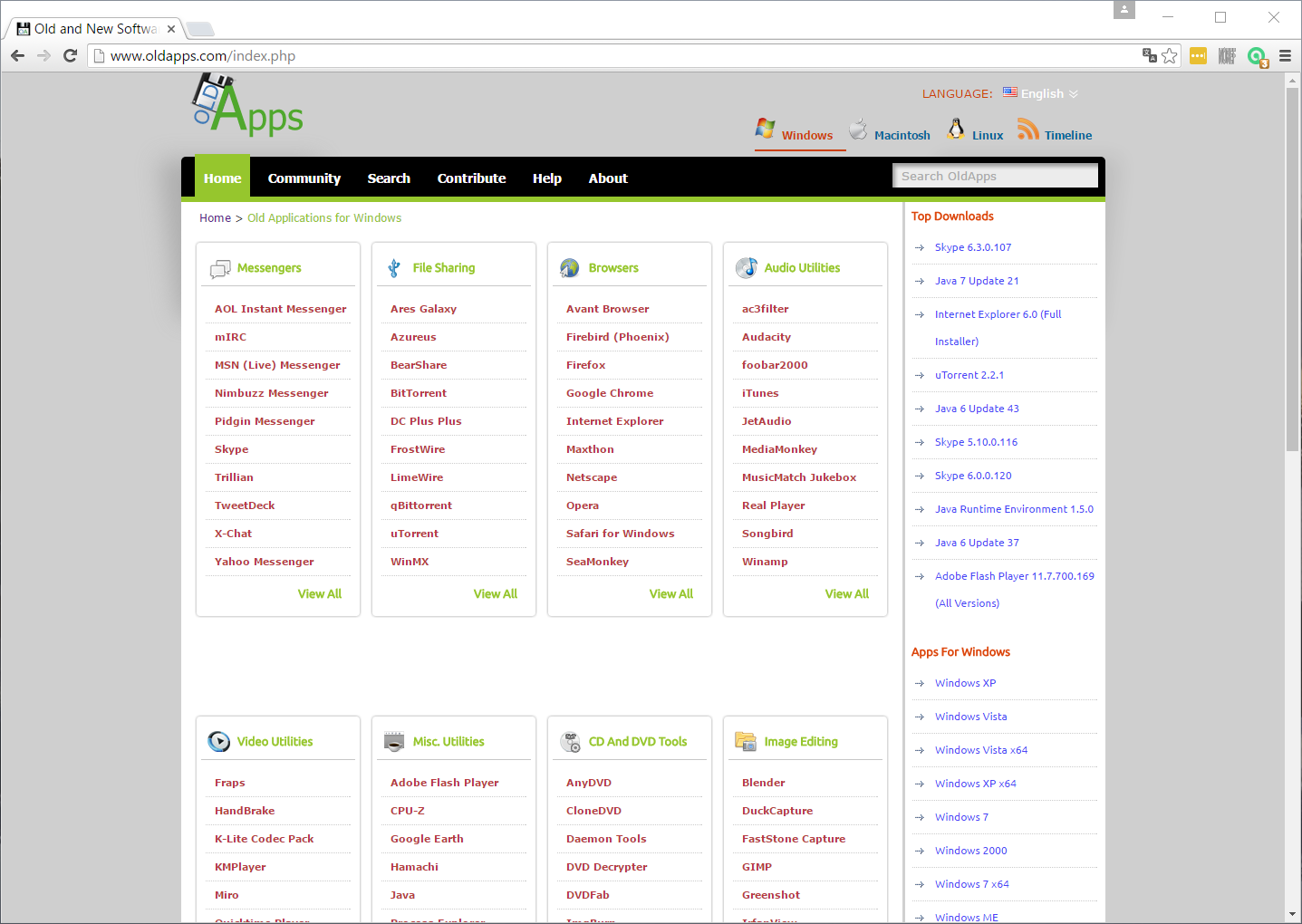 Where to find old (abandonware) games?
Myabandonware is probably the largest source for old games. It features well over 9000 titles released between 1979 and 2010. You can download game for IBM-PCs as well as Amiga, Commodore and other legendary machines.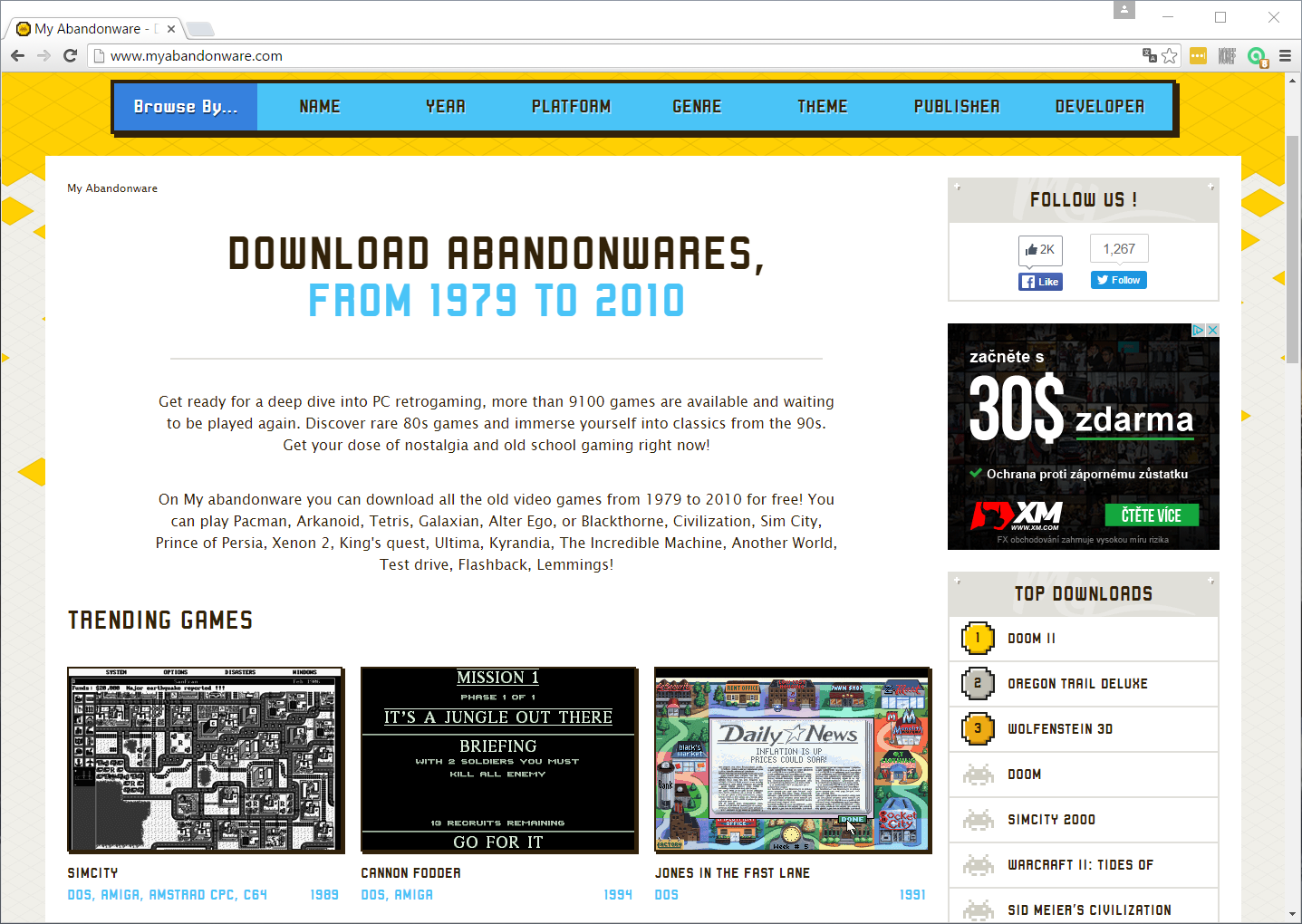 Last but least is Abadonia, awesome source for old school MS-DOS games. Split in many game categories, you find almost any old game that is considered abandonware now.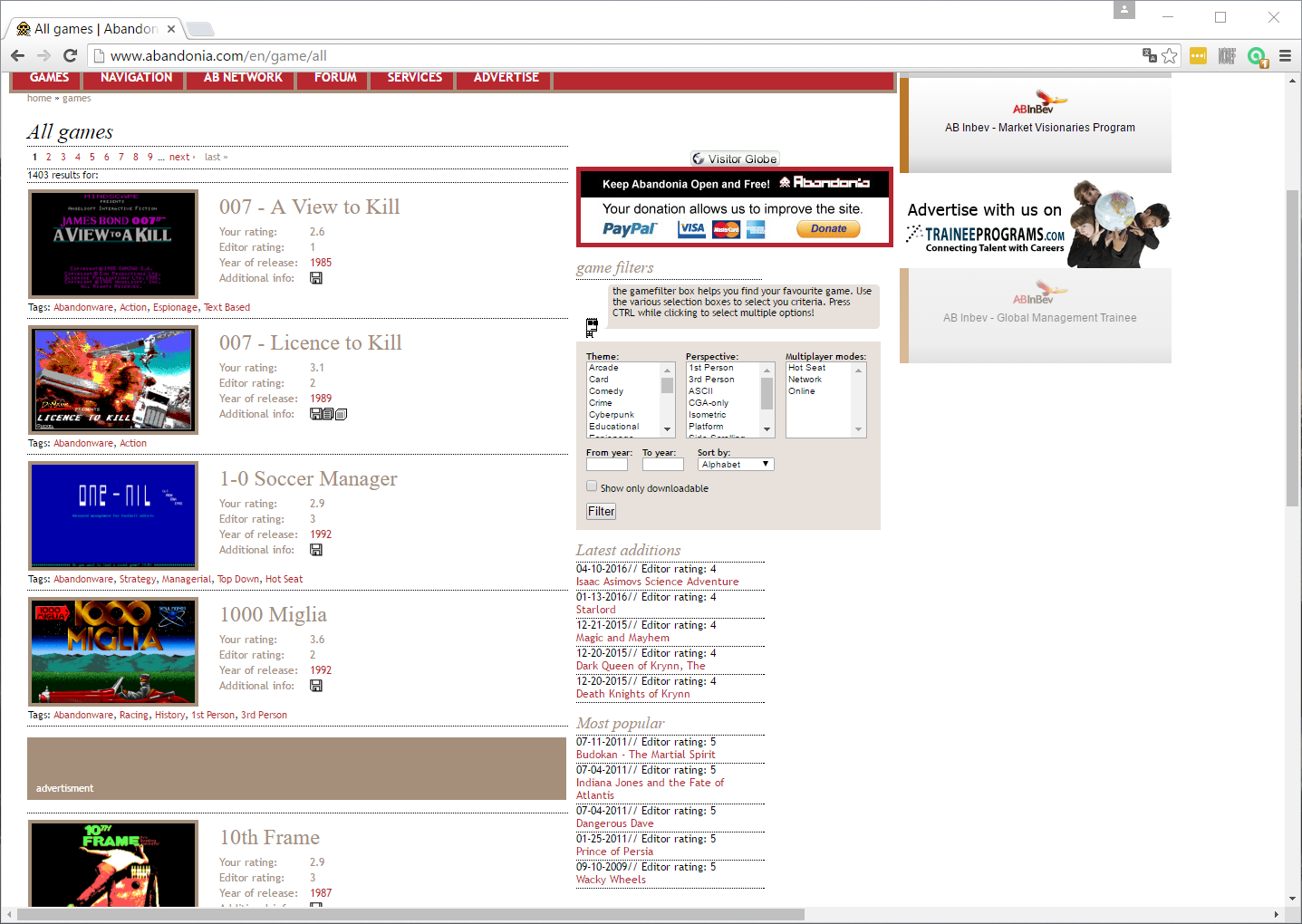 More Abandonware games
You can find more sources for abandoware games at abandonwarering.com website. As you can see, there is plenty of sites to pick from, so if you are looking for some particular old school game just browse them and you will surely find it.