After initial installation of Windows 8, the operating system takes about 6GB of the hard drive space. But after few months of using, the system will slowly take much more space. We will show you how to free up some drive space with few simple steps. This guide is useful for users with small SSD drives used as system disks as well as for users with classic hard drives, because small unused data cause fragmentation of the disk and slower data reading/writing.
Delete old windows updates files in Windows 8
The space consumption is often caused by Microsoft Windows update service that downloads huge portion of updates and fixes for the system every month. After updates installations their temporary data are still stored on the system disk in various system folders.
Microsoft Windows 8 also contains Disk Cleanup Wizard as its predecessors, however with some extra option.
Open Windows Desktop → open This PC window → Right click on system disk → Properties option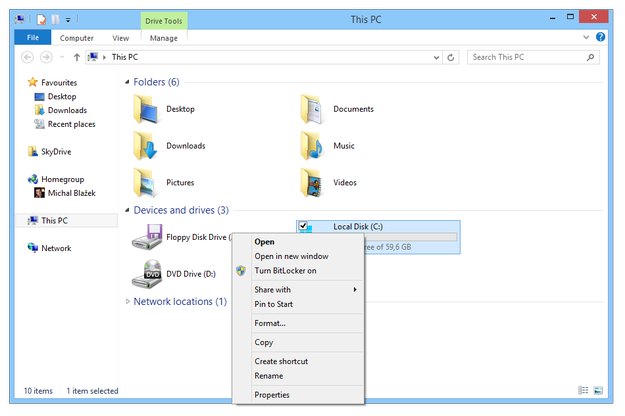 Windows 8 This PC disk options
Click on Disk Clean-up and wait a few seconds till the Disk Clean-up window will be opened. You will see a basic options that can be deleted and free some space.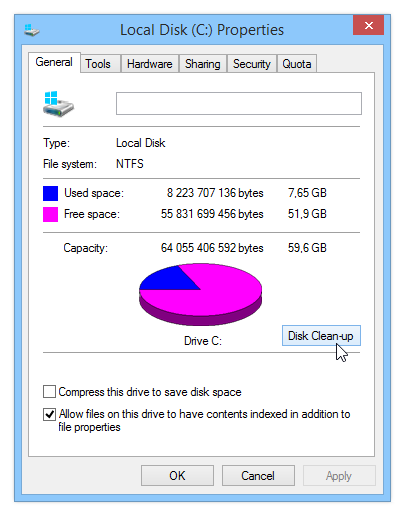 Local Disk properties
Click on Clean up system files button and wait a few seconds and now you will see more options.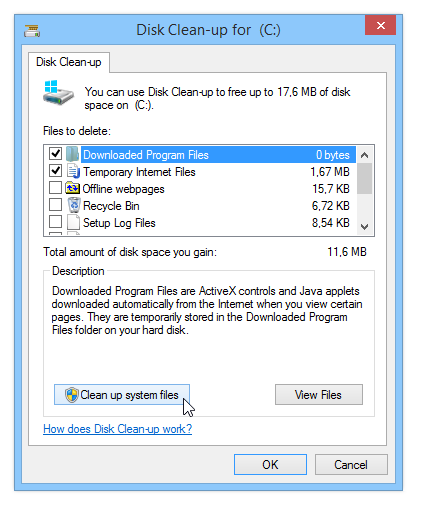 Windows 8 Disk Clean-up
Now you can select Windows Update Clean-up option and all the mess after Windows updates and fixes will be removed from your storage.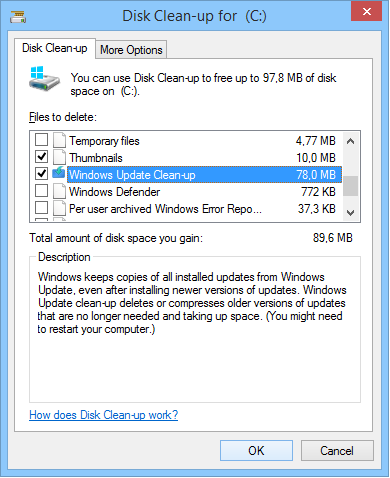 Windows 8 Clean-up Windows Update
You can also check other boxes and delete temporary data from various parts of operating system, like internet cache, temporary folder, recycle bin etc. Click on Ok button and temporary data will be erased.
Users of Microsoft Windows 7 can also enable Windows Update Clean-up option in the Disk Cleanup Wizard with KB2852386 actualization for Windows 7 available on Microsoft's website.