By default, Mac OS X system doesn't contain any utility for file associations management. You are only able to set default application for file extension with Apple Finder file manager → Get Info panel. However, there is an easy-to-use tool from third party developers that allows you to complex manage file associations.
File associations management with RCDefaultApp
RCDefaultApp is file associations manager for Apple Mac OS X operating system developed by Rubicode team and available for free to download from developer's website.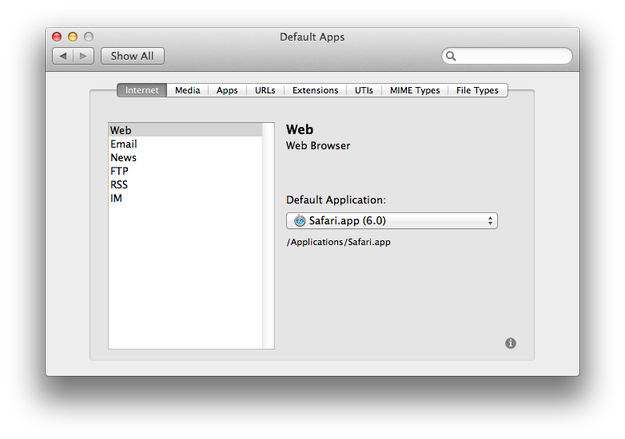 After you download DMG archive, open it and double click on RCDefaultApp.prefPane file.
The utility will be installed to your System Preferences → section Others as Default Apps preference pane.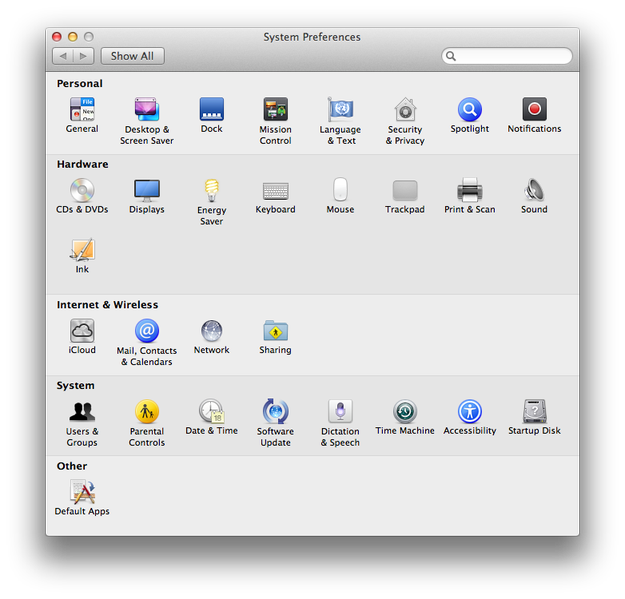 Now double click on Default Apps and you can start manage file associations for various URL schemes, file extensions, file types, MIME types, and Uniform Type Identifiers (UTI).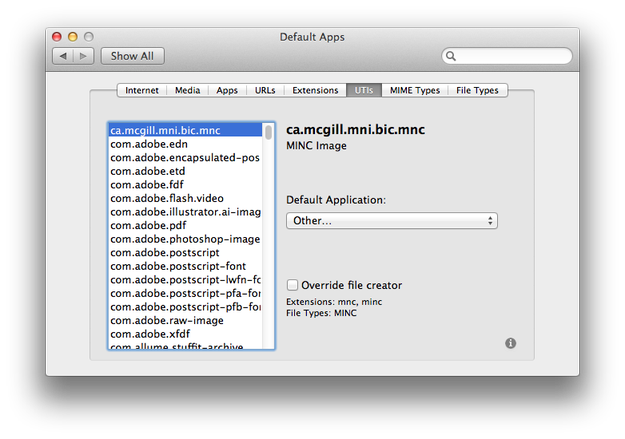 UTI is used by OS X to identify common system objects, like documents, image file types, folders, application bundles, streaming data, clipping data, movie data etc.
It is also able to set the default application when digital cameras or FireWire webcams are connected to your Mac and preferences for CDs and DVDs actions when various types of CDs and DVDs are inserted into the SuperDrive (optical drive).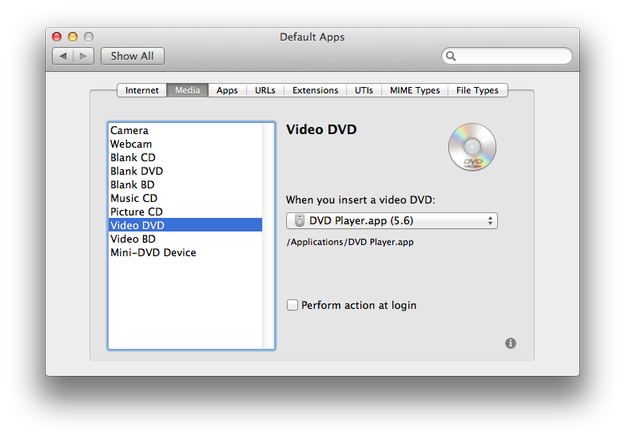 Manage file extensions with MacKeeper utility
The popular MacKeeper utility also contains simple file association management section. Open MacKeeper → Optimization → Default Apps.