What changed and what's new in Office 2013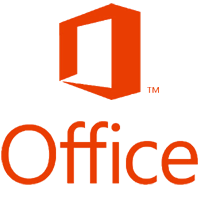 Microsoft launched Office 2013, or Office 15, the latest edition of popular office suite. It brings users many innovations, new interface inspired by METRO from mobile devices and lots of new features.
Office 2013 comes in four standard boxed versions, namely Home & Student, Home & Business, Professional, and Professional Plus as well as Office 365 subscription based service.
It is only available for Windows 7, Windows Server 2008 or higher operating systems. Windows XP is no longer supported.
So let's take a peak on what's new in the Microsoft Office 2013 that after three years replaces the 2010 edition and what it offers to its users.
Newest additions to Microsoft Office 2013
Office 365
The greatest change is that Microsoft will now also offer its users subscription based bundle called Office 365. Whilst the box 2013 version requires a one-time payment, with Office 365 users can pick monthly or periodic subscription plan.
Office 365 contains set of cloud-based online services including, Microsoft Exchange Online, Microsoft SharePoint Online, Microsoft Lync Online, Office Professional Plus as well as Office Web Apps, the browser-versions of Excel, Word and PowerPoint. Compared to box version, the update cycle should be 3 months.
It is available in several editions that cover the different needs of most marketing segments, including Office 365 for enterprise, Office 365 for small business, Office 365 for education or Office 365 University.
Office 365 has also great potential for mobile users, because with one license you can install the software on five computers (Windows 7 and 8, Mac OS X) or mobile devices (tablets, smart phones).
Touch screen support
Office 2013 will also now have better touch screen support. Whilst not perfect, a lot of functions like page scrolling in Word, can now be done with your fingers. Gestures such as tap, pinch, stretch, slide, and swipe are also implemented for various features and functionalities.
SkyDrive
integration
Office 2013 introduces deeper SkyDrive integration. SkyDrive made its home in the right corner of the start screen, where you can see the currently logged in SkyDrive account.
You can also browse the cloud and access files to manage your files remotely. When you are logged in, your documents are automatically saved directly into SkyDrive account, but you also have the possibility to have a copy on your hard drive.
What's new in Microsoft Office apps
Here are some of the greatest highlights in Microsoft 2013. There is of course much more, like new GUI, Skydrive integration, new ribbons and such, but the following features really shine over the other.
Word 2013
Most likely the best new feature of Word 2013 is that it will be able to open and edit PDF files like normal documents.
The new reading mode is designed for tablet users and allows users to flip through documents in a book-like layout, without the distraction of editing tools. You can also now insert online video to Word documents.
Excel 2013
One of the most new interesting functions in Excel 2013 is Flash fill. With this Excel will analyze one function and auto fills other cells with relevant data pattern. It basically saves you lots of time when you create large tables with repeating functions.
There is also a great new support for dual monitor systems, that allows you to have two worksheets opened simultaneously in a single instance.
PowerPoint 2013
The latest version of PowerPoint 2013 gives you the option to create a video from your presentation in either MP4 or WMV format.
There is also better support for adding music to presentation background and a lot other useful function. Much like in Word 2013, comments are transformed to discussion threads.
Outlook 2013
Simply said, Outlook 2013 goes social. It can now be seamlessly integrated with social networks such as Facebook or LinkedID. The new People Hub function allows you to quickly view a person's contact information in a preview panel and to initiate communication with simple click.
The whole address book interface got huge improvement and the individual personal contact cards can be easily edited.
Lync 2013
Lync is a new instant messaging solution with features more suited for corporate environment. The program was previously known as Microsoft Office Communicator.
It has clean and practical metro-like design and except for the basic instant messanging features it also offers multi-client collaborative software capabilities.
OneNote 2013
OneNote is one of the best note-making software on market. With 2013 version you can effortlessly sync between Windows 8 and Windows 8 RT on mobile devices.
Of course it now supports touch gestures so you can work with on your desktop much like on your tablet.Great thing is, you can now also embed more information to your notes, including Excel spreadsheets or Visio graphs.
Publisher 2013
Except for other numerous improvements and changes, Publisher gets similar tool for inserting images from online services much like the one in Word and PowerPoint 2013. However, Publisher is not be able to insert videos.
It also gets the same task panes and formatting tools, as well as the rest of the new interface. There is also new photo printing option which saves each page of Publisher document as a JPG.
InfoPath 2013
There is not much difference between InfoPath 2013 and its predecessor Infopath 2010. Only new graphical interface for same old functionalities.
The main difference is deeper IDE integration with Visual Studio.