To convert Matroska file format to or from one of the other formats, you will need a specialized application called multimedia convertor, which is capable of performing the conversion.
Regardless of your choice and the GUI of the software, the principle of convertors is pretty simple. You select the MKV source files, the preferred output file format, tweak some settings if needed, perhaps add subtitles, and its done.
We have prepared some small articles about how to convert MKV files to another video formats done with a free software available on internet:
We also have some articles about how to convert from other video formats to MKVs:
Matroska software convertors
In the related software bar you can also see list of both free and commercial software applications capable of converting audio and video formats to or from the Matroska file format.
About Matroska formats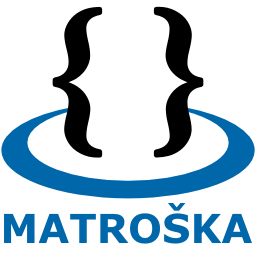 Matroska is the name of an extensible, open source, open standard Multimedia container. The most common Matroska format is MKV (Matroska video files), followed by MKA (Matroska audio files), MKS (Matroska subtitle files) and the latest addition MK3D (Matroska stereoscopic / 3D video files). Matroska is also basis for the WEBM (Matroska WebM files) format.
More information about Matroska can be found on its Official Website.
How to play Matroska formats
Matroska formats are currently supported by many Media players and the format is quickly gaining on popularity. The most common software used for playing Matroska formats include VLC Player, AllPlayer, Mplayer or Xine.
Some more information can also be found in another of our articles - How to play MKV movies on iPad.