Introduction

Since 90's, Adobe has provided a free PostScript driver for users to download, so they can install a PS printer to their systems. This policy changed and the original driver (found as winsteng.exe) has not not worked since Windows Vista.
It was originally written for the earliest Windows and later upgraded to Windows 2000, but there is no way how making it work on later versions of Windows, especially on the 64-bits.
Considering how many users are looking for "some file" to PostScript conversion on our website (like PDF to PS), we have decided to make a little tutorial about installing virtual PS printers, because it is one of the easiest ways how PostScript files can be created from something via the Print (to file) function.
If you do not have access to a physical PostScript printer and thus you get no drivers from the vendors, there exist really only a few limited options left on how you could install a virtual PostScript printer to your system. Whilst experienced users can probably deal with this problem on their own, the less savvy computer user might have trouble solving this problem on their own.
This article will cover one of these ways, and we will show you how you can install virtual PS printer to Windows 8. This will of course work on previous Windows Vista or Windows 7 or latest Windows 10, you would just need to download different driver.
Installing Generic PostScript Drivers in Windows
Some manufacturers, like Xerox, provide a generic PS driver that you can install to your system. You can find them here: Xerox Printer Driver Download
When you go that website, it will automatically detect your OS and offer you several files for download. The file of interest we are looking for is in section PostScript, called PostScript Driver. The page looks like this in our test Windows 8.1. 32-bit OS.
However, Xerox offers drivers for the following Windows editions: Windows XP, Windows Vista, Windows Server 2003, Window Server 2012, Windows 7, Windows 8, Windows 8.1 and also latest Windows 10. In both 32-bit and 64-bit variants.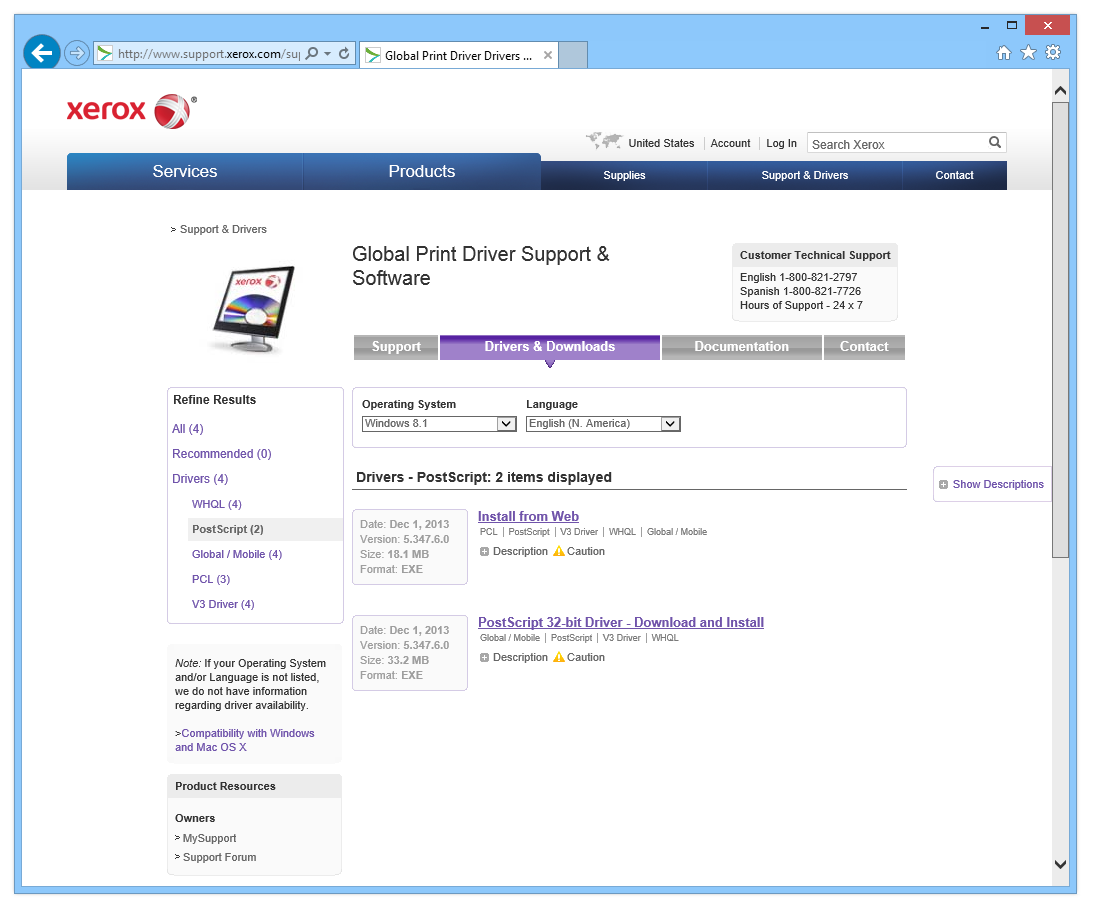 Xerox Support and Driver download website

Download the PostScript driver file in your OS version and install it.
Setting up virtual PostScript printer
After the first installation part a printer setup process starts. At first the system will look for physical printers. It doesn't matter to us, because we want to install a virtual one. Once the procedure is finished, click on the "The printer that I want isn't listed" link.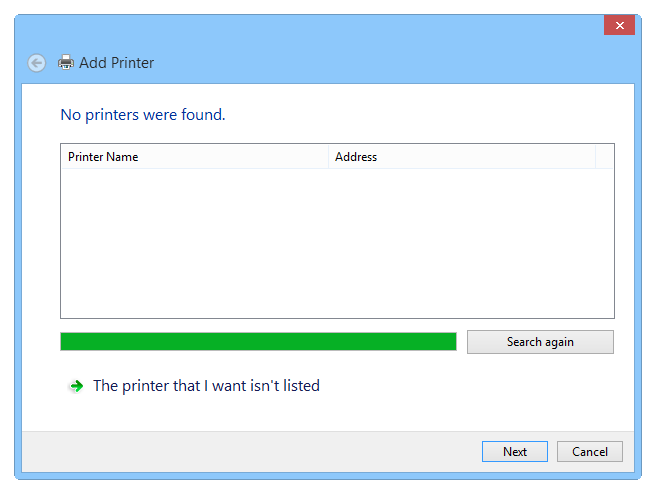 Printer setup looking for existing printers

Now we are going to add a new printer. Select the "Add a local printer or network printer with manual settings function".
In Windows 7, the windows look a little different and the system ask you whenever you want to install local or network printer. Pick whatever choice you need. The next steps are basically the same, the windows and some wording might be different, but the key principle is the same.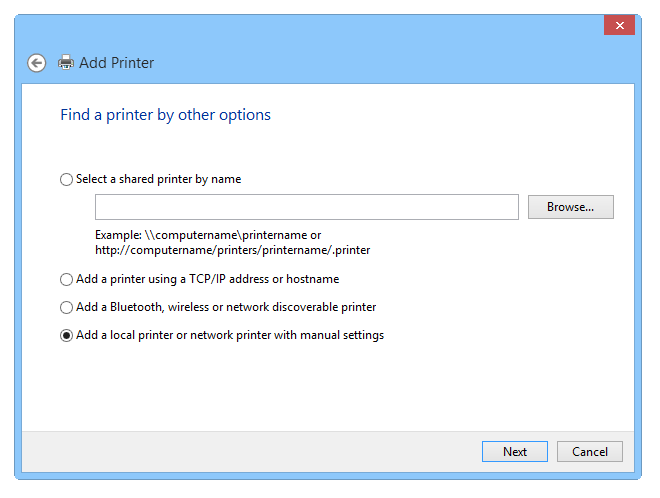 Adding local or network printer in Windows 8

In the next step, select the "FILE: (Print to File)" option in the existing port settings. This will create *.ps files whenever you use this virtual printer for printing your files.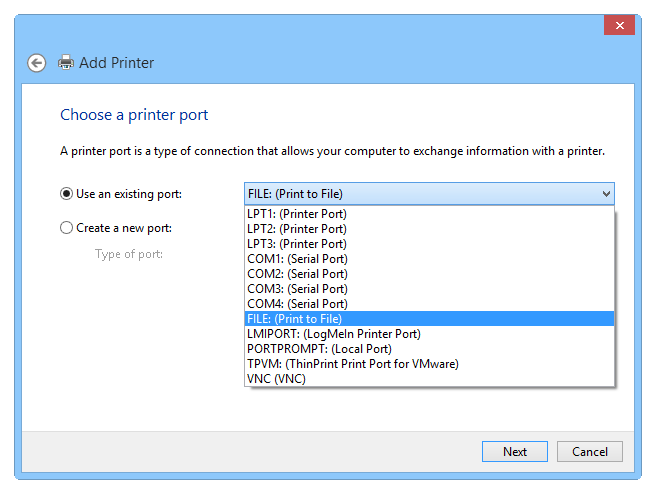 Selecting Print to File option instead regular port for printer

The setup will now give you a choice of the few drivers to select from. We didn't see much difference in them, so picked the first one.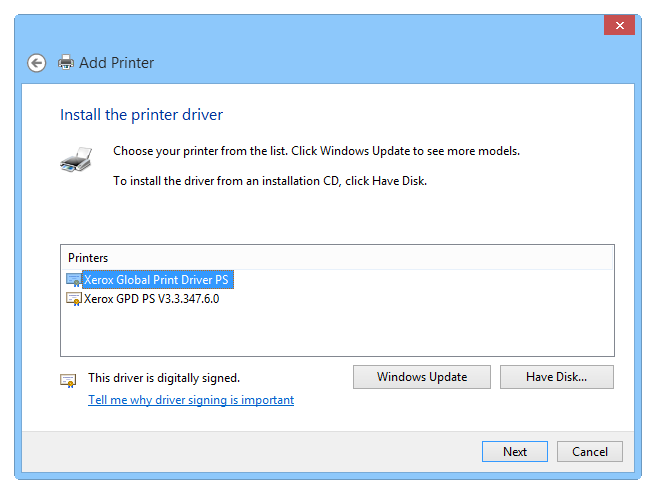 Picking up a driver for virtual PostScript printer

Name your virtual printer as you seem fit, this will be the name visible in printer selection and in the Devices and Printers control panel.

Naming newly installed virtual PS printer

If everything goes fine without error, you should see this and wait till it's finished.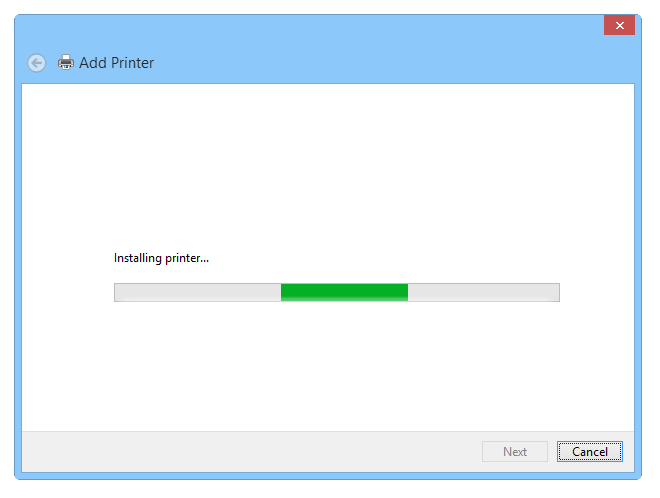 Final setup progress of the installation procedure

After the setup procedure is finished, the system asks you whenever you want to share this printer in your network. The choice is yours, we didn't want to share it, so picked the first option.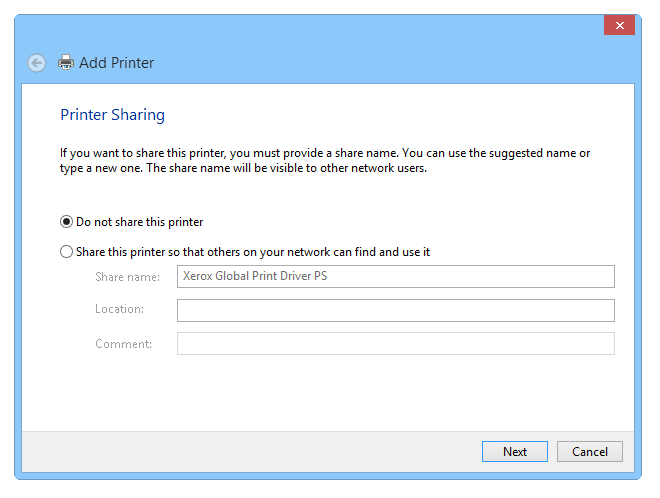 Setting up printer sharing options

This is the final window of the virtual PS printer setup procedure. Now you can pick if you want the new virtual printer to be your default.
Better uncheck this option, if you are regular user and won't use PostScript files in everyday business.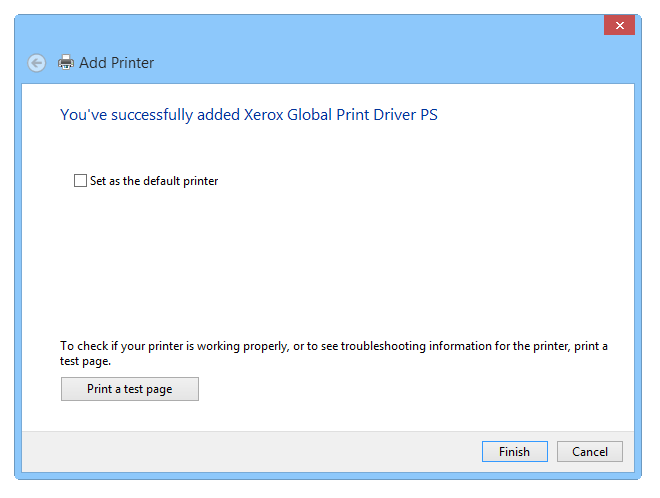 Finishing up the printer adding procedure
If everything went smooth and without problems, you should see your new printer in the Devices and Printers control panel, listed under the name you have saved few steps before.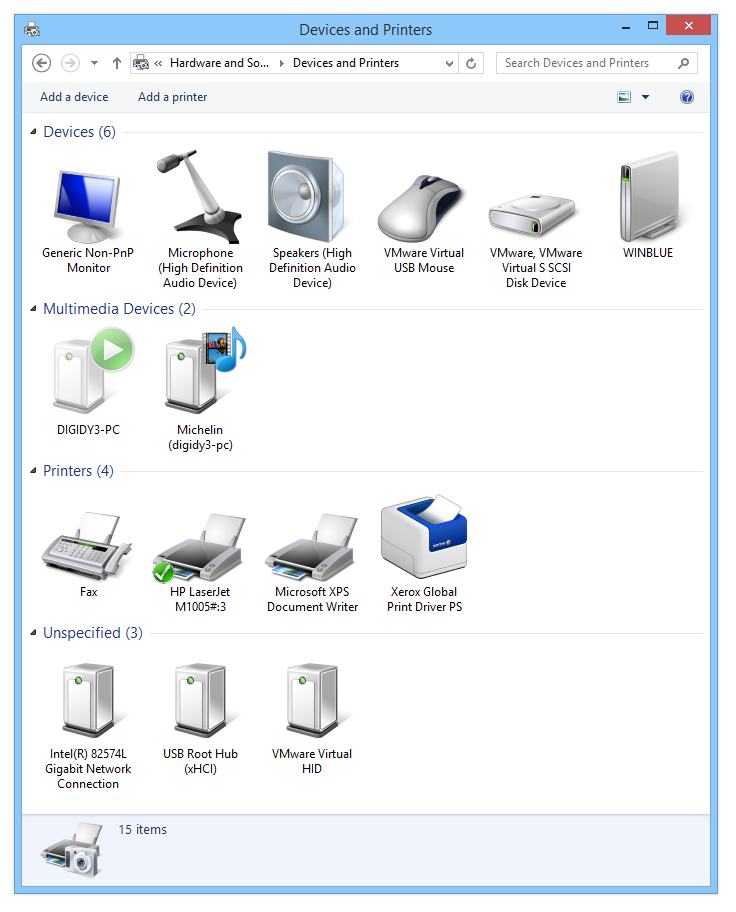 Printing files to PostScript format (.ps)
Now you should have the option to select this new virtual PostScript printer whenever you use the default File ► Print function in some program. We have tested it on a random PDF and it worked just fine.
And that's it for this guide. We hope it will help you to solve your PostScript troubles in Windows.
Although this article was originally written when Windows 8.1 were the latest, it is still applicable for the latest Windows 10. You just have to pick drivers for Windows 10 instead Windows 8 that are shown on the screenshots.