Introduction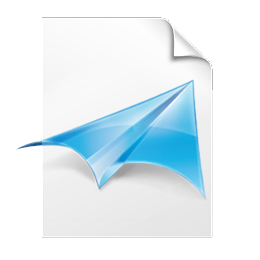 Microsoft created the XPS (XML Paper) document format (*.xps) to compete with Adobe's PDF format, thus creating another standard for document exchange. In 2009 Microsoft improved its original XPS format and created a new format called the Open XML Paper specification (*.oxps) for the release of Windows 8.
Sadly, nobody in Microsoft thought that backward compatibility is important, so if you did not migrate to Windows 8 and someone sends you a document in the new OXPS format, you will have difficulties working with these in earlier versions of Microsoft versions.
We have made this article to cover most problems and issues users without access to Windows 8 have with the OXPS format and present the possible solutions to remedy these troubles.
How to view OXPS documents without Windows 8
Without Windows 8 you have basically two choices how to handle *.oxps files. First you can find a program, a viewer that supports the new OXPS format - good luck with that. The second choice would be to convert the OXPS document to either the previous XPS format, or to something else, like the common PDF format, so you could easily view the document in older versions of Windows, or even on other platforms.
Viewing OXPS documents
Because the OXPS format is not natively supported in earlier versions of Windows, and there is no dedicated Windows 7 or earlier OXPS viewer it is close to impossible to view it without Windows 8.
Whilst some older XPS viewer programs claim that they also support the new OXPS format, the reality is far from promises - we haven't found any that actually do.
If you need to view an *.oxps document and do not have access to computer with Windows 8, then you are screwed - literally. The only way is to convert these documents to some other format before you can view them.
How to convert OXPS documents without Windows 8
Converting OXPS documents to XPS
Microsoft offers its own XpsConverter tool for Windows 7 users, with which it is possible to convert OXPS documents to older XPS format, viewable by the default XPS Reader program in Windows 7.
It's a utility from Windows Driver Kit 8.1 and pretty easy to use. Whenever you click on an *.oxps file in Windows 7 with this installed, you will be prompted to convert it to *.xps file.

It seems it is currently the only choice for Windows users, that really want XPS file instead OXPS and have no access to a computer with Windows 8.
Sadly, this doesn't work in Windows Vista or earlier versions of Windows.
Converting OXPS documents to PDF
Whilst the selection of OXPS to XPS converters is pretty slim, there are some programs and on-line services that offer the XPS/OXPS to PDF conversion. We tested some of them, and only few of them actually work and support the OXPS format.
These two services below seems to be amongst the most reliable and popular ones.
Converting OXPS documents to JPG, PNG and other graphics
XPS to image conversion is possible and many programs or online conversion services support it and can perform such conversion. Sadly, there doesn't seem to be any program for Windows OXPS to image conversion.
The only way would be to first convert the *.oxps file to *.xps or *.pdf, before further conversion to one of the image formats like the common JPG or PNG
How to edit OXPS documents without Windows 8
There is no way how to edit OXPS documents, not even in Windows 8. The only way is again to convert the *.oxps file to one of the documents that can be either directly edited, or further converted to a format that supports it.
Converting it to XPS won't help as well, because much like OXPS, the format is not meant for editing, just printing.
PDF is probably the best choice here, because you can either edit it with programs like Acrobat or the latest Microsoft Word, or convert it to DOC/DOCX, or other document formats that can be opened and edited with commonly available software.
Windows 11 situation
It seems that XPS/OXPS lost to PDF format, so XPS reader is optional download in Windows 11. You can install/activate it in settings/apps/add optional feature function.