Introduction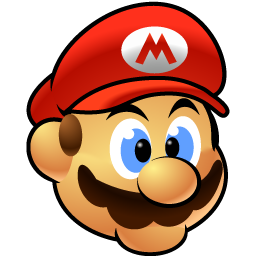 The Game Boy family of handheld gaming consoles from Nintendo are one of the most successful gaming devices ever. Nintendo discontinued Game Boy in 2008 with the boom of mobile smart phones that can also work like a handheld console.
Nintendo and other developers created various gaming legends, like Mario, Zelda, Final Fantasy, Pokémon, Castlevania, etc. for Game Boy that will be never officially released for other platforms as well as smart phones, but there is a solution how to make a virtual game boy for example from your Apple iPhone.
Use GBA4iOS emulator to play Game Boy games on iPhone
GBA4iOS is able to emulate original Game Boy, Game Boy Color and Game Boy Advance handhelds.
GBA4iOS version 1 is available for iPhone with iOS 6.
GBA4iOS version 2 is available for iPhone and iPad with iOS 7.
The emulator is not available to download on App Store, but with little trick you can install it from the developer's website without Jailbreak, or other customizing of installed iOS.
Open Safari → go to the GBA4iOS download page → Click on Download GBA4iOS button → wait till the download will start.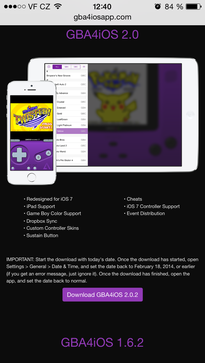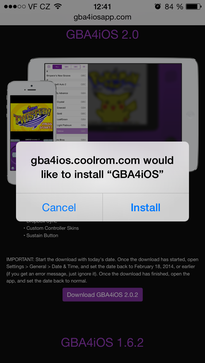 Install the GBA4iOS
Quickly open Settings → General → Date & Time → change date to February 18, 2014, or earlier and GBA4iOS will be installed properly. Start the emulator → Close it with home button and change date back to original.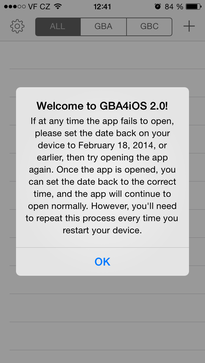 GBA4iOS first start
Open the GBA4iOS again. At first you can customize your settings by click on the Cogwheel button (controls, skin, Dropbox sync etc.)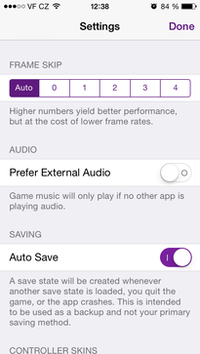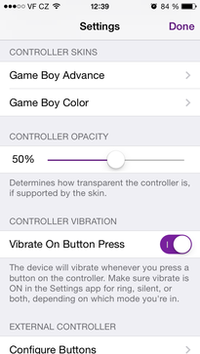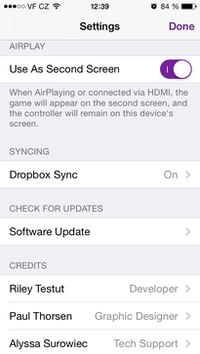 GBA4iOS settings
The simple way how to add games to your library is click on the Plus button → you will be redirected to Coolrom.com repository with many ROM images for Game Boy, Game Boy Color and Game Boy Advance.
Select the game and click on Download Now button, fill the name box and wait a minute till the game will be downloaded.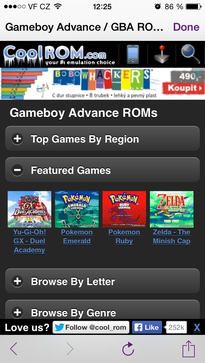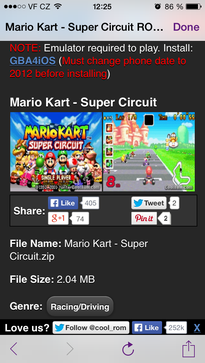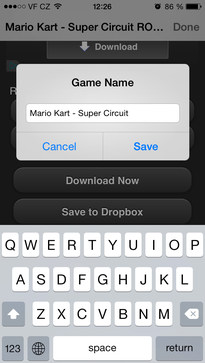 GBA4iOS install the game from Coolrom.com
Now click on the game on list and have a lot of fun!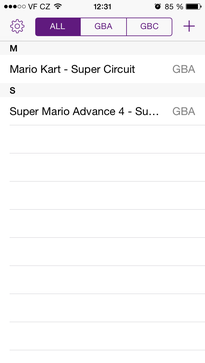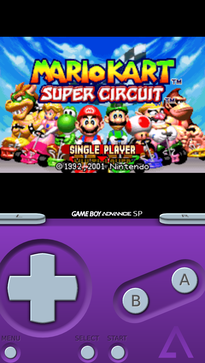 GBA4iOS gaming

Another way is to open iTunes with iPhone connected to computer, then click on iPhone in the top right corner. Click Apps tab at the top of the screen → scroll to down to the File Sharing section. And finally click GBA4iOS, then drag the games (*.gb, *.gbc, *.gba files) to the emulator.