Home > Parametric Technology Corporation
File extension list filtered by software name
Pro/Engineer (Creo Elements/Pro)
Found 140 file extension associations related to Pro/Engineer (Creo Elements/Pro) and 127 file formats developed specifically for use with Pro/Engineer (Creo Elements/Pro).
Platform, operating system:
Microsoft Windows
Go to: Pro/Engineer (Creo Elements/Pro) description
Pro/Engineer (Creo Elements/Pro) website
Developer: Parametric Technology Corporation
PTC software list & details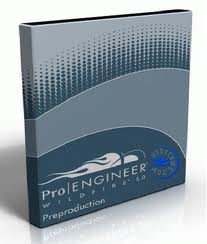 Pro/Engineer (Creo Elements/Pro)
Developer / company: PTC
Pro/ENGINEER (PTC Creo) is the standard in 3D product design, featuring industry-leading productivity tools that promote best practices in design while ensuring compliance with your industry and company standards. Integrated Pro/ENGINEER CAD/CAM/CAE solutions allow you to design faster than ever, while maximizing innovation and quality to ultimately create exceptional products.
Benefits:
Unsurpassed geometry creation capabilities allow superior product differentiation and manufacturability
Fully integrated applications allow you to develop everything from concept to manufacturing within one application
Automatic propagation of design changes to all downstream deliverables allows you to design with confidence
Complete virtual simulation capabilities enable you to improve product performance and exceed product quality goals
Automated generation of associative tooling design, assembly instructions, and machine code allow for maximum production efficiency
The Pro/Engineer software was renamed to PTC Creo Elements/Pro (also known as PTC Creo) in 2010.
Pro/Engineer (Creo Elements/Pro) icon


Pro/Engineer (Creo Elements/Pro) icon
size: 128px x 128px (.png with transparency)

Pro/Engineer (Creo Elements/Pro) works with the following file extensions:
Note: You can click on any file extension link from the list below, to view its detailed information. The list of extensions used or otherwise associated with the application may not be complete, because many common file extensions on our website, such as jpg (pictures) or txt (text files), can be opened by a large number of applications, or are too general file format. However most, if not all directly associated file extensions should be listed with its appropriate program. Although its likely, that some file extensions may be missing from the list of associated file extensions with the application, yet they can be opened, be part of, or otherwise be associated with the program.
Pro/Engineer (Creo Elements/Pro) default file extension associations
The most common file formats used with the specific file extensions

.pro file extension is used for Profile file

.tbl file extension is used for Table data
Other file extensions or file formats developed for use with Pro/Engineer (Creo Elements/Pro)

.1

.175

.177

.213

.23

.241

.242

.243

.244

.245

.246

.247

.248

.250

.254

.26

.27

.29

.30

.31

.33

.35

.38

.39

.40

.41

.46

.48

.50

.51

.52

.53

.54

.55

.56

.57

.58

.59

.60

.61

.62

.63

.64

.65

.66

.67

.68

.69

.70

.71

.72

.73

.74

.76

.78

.787

.79

.80

.82

.822

.83

.86

.87

.88

.89

.90

.92

.93

.94

.95

.97

.98

.99

.afr

.als

.apm

.bde

.bdi

.bdm

.bmb

.bom

.cache2

.citrixonline393

.crc

.drm

.dtl

.emn

.emp

.ers

.fmr

.fmt

.fnf

.ger

.gph

.inf

.lay

.lgh

.lst

.map

.mat

.mcs

.mdb

.mech

.memb

.mfg

.m_p

.neu

.out

.part

.pcf

.pha

.pls

.pnt

.ptb

.ptd

.ref

.scl

.sec

.slp

.sup

.thr

.tst

.win

.xas

.xpr
Common file extensions used by Pro/Engineer (Creo Elements/Pro)

.cfg
.drw

.dwg

.dxf

.idx

.log

.pro

.stl

.tbl
Other file extensions associated with Pro/Engineer (Creo Elements/Pro)