Home > Adobe Systems Incorporated
File extension list filtered by software name
Adobe Creative Cloud
Found 160 file extension associations related to Adobe Creative Cloud and 90 file formats developed specifically for use with Adobe Creative Cloud.
Platform, operating system:
Multiplatform
Go to: Adobe Creative Cloud description
Developer: Adobe Systems Incorporated
Adobe software list & details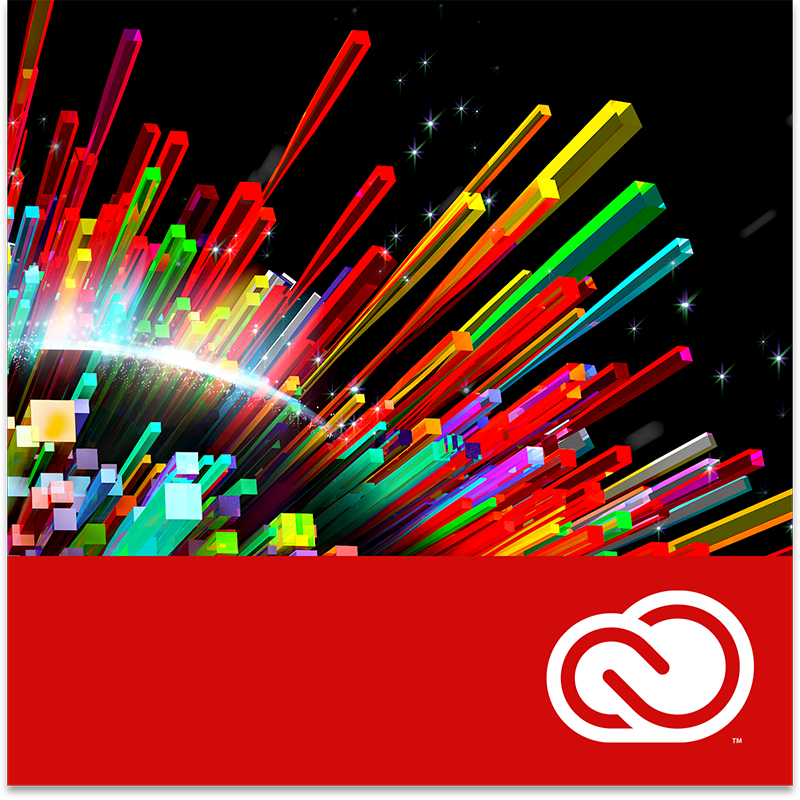 Adobe Creative Cloud
Developer / company: Adobe
Adobe Creative Cloud is latest member of Creative family. With this version Adobe moved from one-time fee to subscription based model, while no longer plans to offer one time purchase options like the users were used. There is either annual or monthly fee for using the whole bundle or just one program.
First version of Creative Cloud will include the latest versions (labeled CC) of Photoshop, Illustrator, InDesign, Dreamweaver, After Effects, Premiere and Muse as well as other minor programs like, Acrobat, Audition, Bridge, Encore, InCopy and more.
There are also programs and services for web designers, including Edge Animate, Edge Inspect, Edge Web Fonts, Typekit and more.
Creative cloud also offers online services for file sharing, collaboration, and publishing apps and websites. These include Kuler, Behance, ProSite, Digital Publishing suite and others.
Adobe Creative Cloud icon


Adobe Creative Cloud icon
size: 128px x 128px (.png with transparency)
Search converter
Sample related conversions

Adobe Creative Cloud works with the following file extensions:
Note: You can click on any file extension link from the list below, to view its detailed information. The list of extensions used or otherwise associated with the application may not be complete, because many common file extensions on our website, such as jpg (pictures) or txt (text files), can be opened by a large number of applications, or are too general file format. However most, if not all directly associated file extensions should be listed with its appropriate program. Although its likely, that some file extensions may be missing from the list of associated file extensions with the application, yet they can be opened, be part of, or otherwise be associated with the program.
Adobe Creative Cloud default file extension associations
The most common file formats used with the specific file extensions

.abr file extension is used for Adobe Photoshop brush

.dng file extension is used for Adobe Digital Negative file
.fla file extension is used for Editable Adobe Flash project (animation, movie, flash application)

.ind file extension is used for Adobe InDesign graphics document file

.indd file extension is used for Adobe InDesign document

.prproj file extension is used for Adobe Premiere Pro project

.psb file extension is used for Adobe Photoshop Large Document Format

.xmp file extension is used for Adobe Extensible Metadata Platform file
Other file extensions or file formats developed for use with Adobe Creative Cloud

.3df

.8bf

.8bi8

.8bl

.8bp
.8bs
.abf

.aco

.acsm

.acv

.aecache

.aep
.aepx

.aetx

.ahs

.aia

.aip

.ait

.ameprojcc
.aom

.ars

.ase

.asl

.aso
.ast

.atf

.atn

.bridgelabelsandratings

.cff

.cpa

.cpaa

.cpvc
.cxt

.dcr

.dmv

.drx

.dxr

.eap

.em

.ept
.f4v

.fdf

.fgd

.fl3

.flm

.hdt

.icmt

.idd

.indt

.inx

.isa
.jsf

.meh
.mfx

.mno

.mulib
.mxp
.pdx

.pima

.pimx

.pmg

.prm

.prmp

.ps2
.ps3

.psdt

.rpln

.sbx

.sesx

.sky

.spd

.std

.ste

.swa

.swtag

.tbr

.tpl

.ukr
.xfd

.xfdf

.zdct

.zxp
Common file extensions used by Adobe Creative Cloud

.abr

.ai

.csh

.dng

.eps
.fla

.ind

.indd

.prproj

.ps

.psb

.psd

.swf
.u3d

.xmp
Other file extensions associated with Adobe Creative Cloud

.acb

.acbl

.acf

.aes

.afm

.ameproj

.amp

.arpi

.as

.asnd

.asr

.asr

.asv
.ava

.avs

.cfa

.cfm

.csf

.cst

.cst

.dir

.dlm

.eggp

.epf

.fl

.gai

.grd

.hyp

.idlk

.idpk

.imp

.ims

.indb

.inlk
.irs

.jsxbin

.kfp

.lnst

.mnu
.mpgindex

.muse

.mxi

.oam
.pat

.pcg

.pdf_

.pdp

.pek

.pm6

.prm

.prmdc

.ptl

.raw

.ses

.sig
.stm

.swc

.vce

.vpe

.xdp

.xfl

.yel

._pdf