Introduction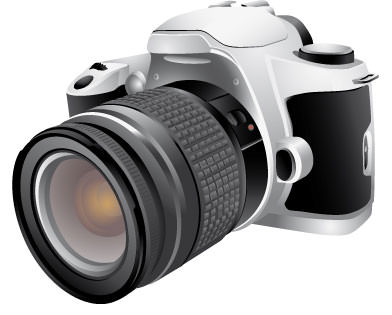 Summer is near and a lot of people will take many shots with their digital cameras, so they can record their holiday experiences to preserve the memories. That's usually the easy part, which is followed by copying, sorting, cropping, editing and other rather time consuming operations before the images are finally ready to be shared with friends and family.
Whilst you can view and simply edit your photos in hundreds of programs, there are reasons why you might want to get some better photo editor and photo management software.
So let's check out some of the best programs that can help you to edit and manage your digital photo collection and some tips how to select the right one for you.
Article contents:
Tips for choosing the right digital photo software
First of all, the bigger your collection of photographs is, the greater is the need for a more powerful image manager or viewer.
Quick organizing and viewing, batch renaming, thumbnail previews, all that makes working with your pictures much more pleasant. Some programs are great for picture management, but have poor editing functions and vice versa.
Modern software also offer editing of your photos, while they maintain your original RAWs, so you can always access your original picture before adjustments. These functions are generally labeled as non destructive adjustment.
The bulk of editing options and features, like enhancing colors, exposure, lighting, sharpen, blur, or special effects like grayscale, old photo colors etc. are mostly same, some programs might offer a particularly enhanced functions that could be of interest for some users.
In general however, the main functions are pretty the same and there is not that much of difference between the capabilities of top programs.
What changes, is the support for image formats and especially support for various digital camera RAW file formats of which there are many. Always make sure, that you select the program that supports the RAW file format of your digital camera.
Best digital photo management software
Here are some of the best software used by both professional and amateur photographers to work with digital pictures. Of course each camera vendor also offers his own software for working with proprietary RAW formats and often is supplied with your digital camera.
For Nikon digital camera owners, there is ViewNX free software which acts as simple image viewer and metadata editor. Canon offers Digital Photo Professional that is bundled with each Canon DSLR. Sony cameras come with Image Data Converter software, that acts as simple converter from RAW to JPEG. Olympus camera owners get Image Viewer.
Google Picasa
A free photo management software and one of the first choices most users try. It is a popular image organizer and image sharing tool from Google. It works for most users as it is a freeware that does the job done. However, if you want "more" from your software, you should look for more sophisticated alternatives.
Zoner Photo Studio
Zoner Photo Studio is one of the most popular photo software that is used by millions of both amateur and professional photographers. With this powerful software you are able to do almost anything regarding your photographs.
You can quickly organize your photos, retouch or crop them, or make greater changes via one of the many adjustment and effect options that can be applied to your digital images.
The photo management capabilities are pretty extensive and users can quickly and easily organize their photos.
There is also an updated backup feature that makes sure your original pictures are always safe and synced.
Zoner Photo Studio supports most common bitmap formats like JPEG or PNG as well as RAWs, including CR2, CRW, NEF, SR2 and more from the known camera brands.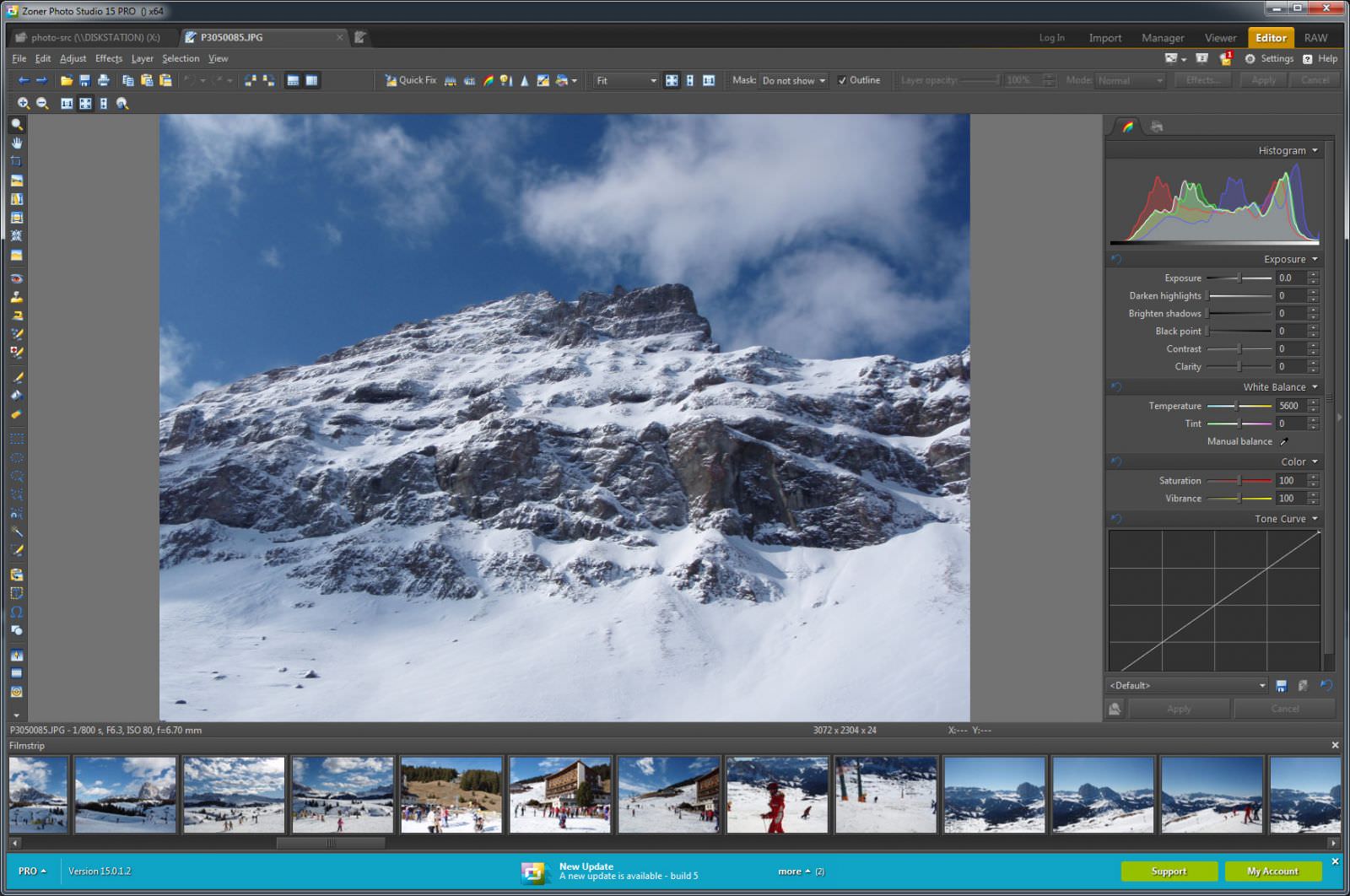 Zoner Photo Studio 15 screenshot
Nikon Capture NX
Nikon Capture NX is the professional photo management software specifically designed for Nikon digital cameras. It is a very precise software that offers a broad range of tools and features.
The program is best suited for working with Nikon NEF/NRW raw file format and indeed many functions and features like auto retouch brush work best with these RAWs, but are barely noticeable on non-RAW pictures. The support for other formats is limited, but because it is intended for users of Nikon cameras, this should not be surprising.
The support for photo organizing is pretty limited compared to the competition as the program is heavily focused on the professional editing of RAWs.


Nikon Capture NX 2 screenshot

Adobe Photoshop products
Adobe Photoshop is considered the standard in digital image editing. Adobe tries to cater to the needs of various market segments with different applications from the same product family and applications are available for both Windows and Mac OS X and even mobile platforms.
Adobe Photoshop
For many years Photoshop is used by professionals and amateurs alike for editing of digital images. Throughout each next version, Photoshop got more and more functions and features that eventually made it one of the best (if not best) choice for editing digital pictures. Not only does it possess extensive editing capabilities, the latest versions also include powerful design elements. It lacks however advanced photo management options and therefore Adobe released alternatives, which are more suited for photo organizing.
Adobe Photoshop Lightroom
Lightroom is Adobe's answer to professional level digital image software market. Compared to standard Photoshop, Lightroom offers all the tools for management and efficient and powerful overall adjustments of digital photos in single package, but lacks the functions for design and graphics.
With Adobe Photoshop Lightroom you can create incredible images, share them easily, and efficiently manage your entire photo library. The software provides a comprehensive range of features for your digital photography tasks, from powerful yet simple automatic controls to state-of-the-art advanced tools.
The program is aimed more on the professional photographers that want to bring out the best from their pictures.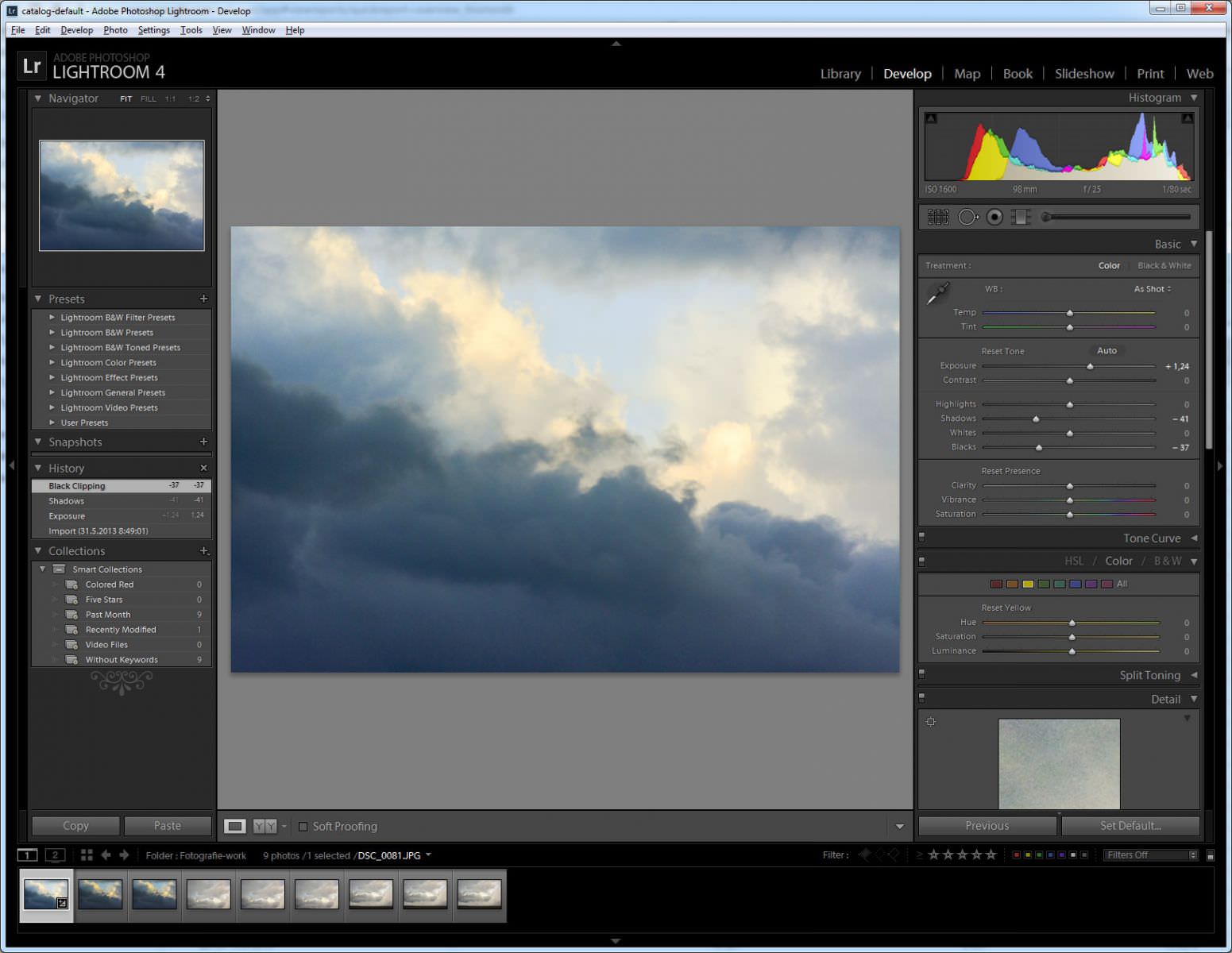 Adobe Photoshop Lightroom 4 screenshot
Adobe Photoshop Elements
Elements is one of the best selling consumer photo editing software and popular choice amongst hobby and advanced amateur users. It is basically a lightweight version of more sophisticated Adobe Photoshop, with functions and features aimed to edit and enhance digital photographs.
Apple iPhoto, Apple Aperture
Apple iPhoto is like a lite version for common users and Apple Aperture is a professional level photo management software available for Mac platform only.
Like many Apple programs it offers many functions and features but is developed to be easy to use so even amateur users can work with it. In functions it is more or less equivalent to Adobe Lightroom, with pretty same principle for importing, organizing and editing of digital photographs.
It is especially optimized for MacBooks Retina display, which is with its 5,1 mil pixels perfect display for working with high-resolution photos.
Aperture and iPhoto share the same library, so you can easily edit all your pictures from one place in both programs, which reduces the otherwise needed time import and export of images.
Apple Aperture supports more than 150 digital formats, including most of the RAWs recorded in Canon, Epson, Fujifilm, Hasselblad, Kodak, Konica Minolta, Leaf, Leica, Nikon, Olympus, Panasonic, Pentax, Samsung and Sony digital cameras.
ACDSee and ACDSee Pro
ACDSee
For many years ACDSee is popular amongst users for its superb photo management functions and capabilities. The program also possess some level of editing functions, but nowhere near the options of professional image editors like Zoner Photo Studio of Adobe Photoshop Lightroom.
As was said, the best value of the program are its powerful photo organization functions, quick browsing and superb searching and sorting features. It also comes with Facebook uploader and other sharing options.
The editing functions are rather basic compared to other programs, but enough for simple tweaks and retouches for hobby users.
ACDsee supports only non-RAW formats including PSD, JPG, TIFF, EPS, BMP, and PNG. It is available for both Windows and Mac OS X.
ACDSee Pro
The professional variant of standard ACDSee marketed as ACDSee Pro comes with enhanced photo editing functions. Aimed more on advanced users, this version offers RAW support with its powerful RAW processing engine, improved color management, and more non-destructive processing tools in a native 64-bit application. It is comparable in features to Adobe Photoshop Elements.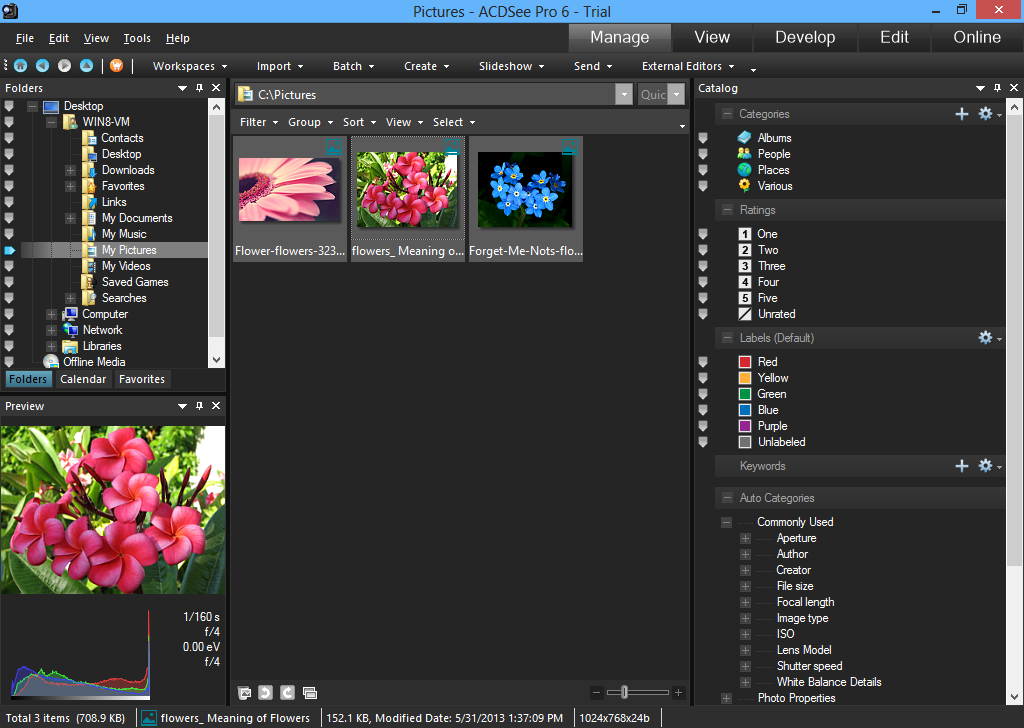 ACDSee Pro 6 screenshot