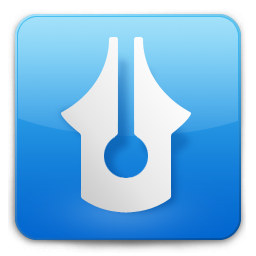 There is hundreds of various ebook readers and dozens of ebook file formats available on market. It can sometimes be really tiresome to find converter that can easily perform conversions between individual formats, when you need to transfer your books from one device to another. To make it worse, some devices do not support some formats, while some do not support universal formats. So finding a proper converter between specific formats can be really hard.
But we have found a new program called Hamster eBook Converter that has support for over 200 devices and dozens of ebook formats. With it, you can easily convert ebook formats for free.
How to convert eBooks with Hamster eBook Converter
Step 1: Setting up the convertor for conversion
You can download Hamster eBook Converter for free from their website (see links below the article). After the program is installed launch it.
Now you just simply browse and select the source ebook from your files. Hamster eBook Converter supports numerous ebook formats, including the EPUB, LIT, PDF, MOBI, FB2 and other common file format. The core engine is based upon the successful Calibre program, so the support for conversions is really huge.
After you have selected your source files (in our case the famous The Three Musketeers) click on the next button to choose from the plethora of supported output formats.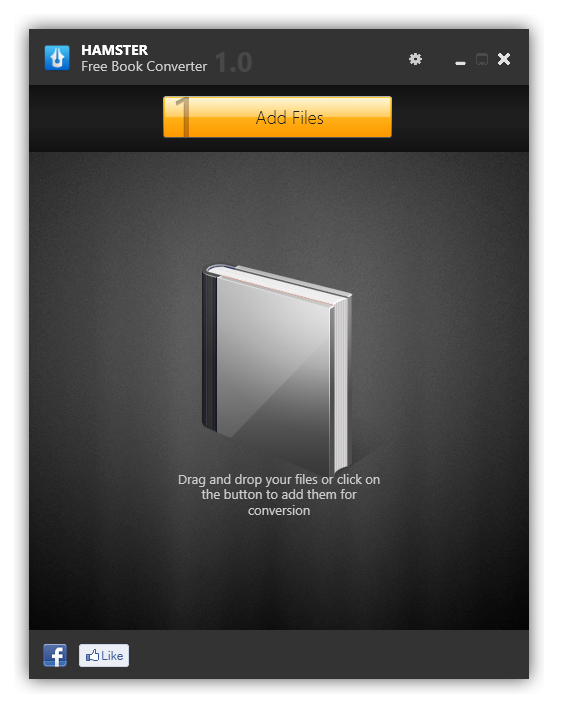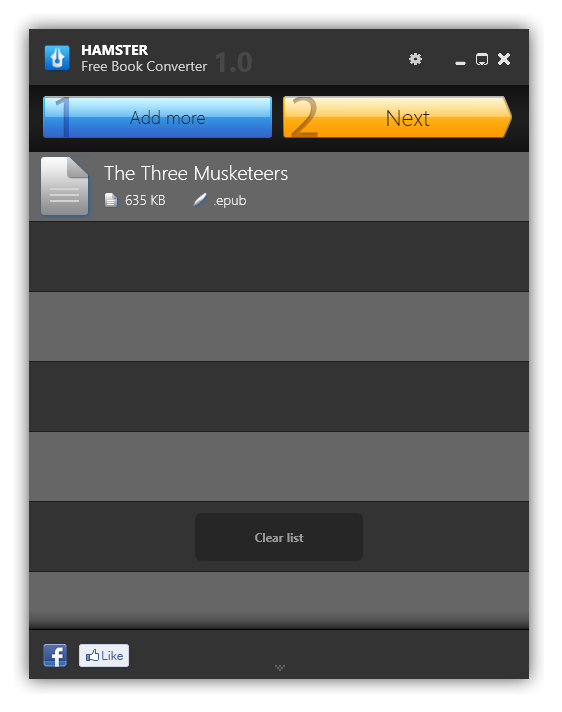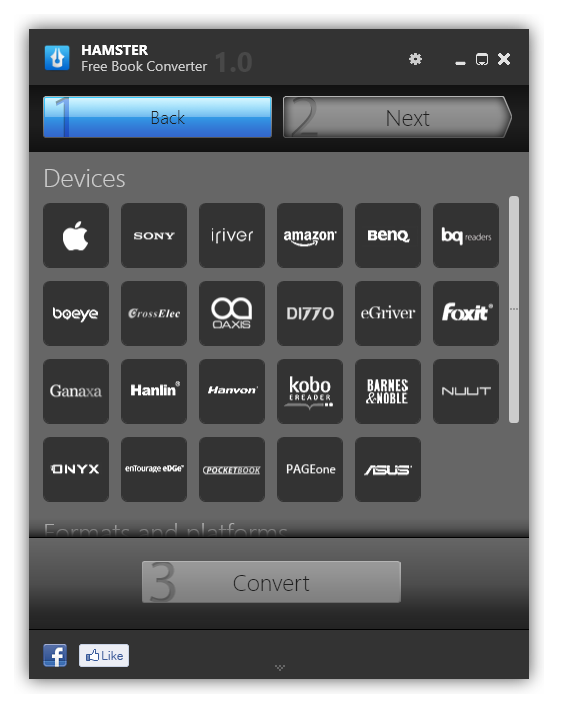 Step 1 screenshots: Starting Hamster eBook Converter and selecting the source ebook
Step 2: Selecting conversion output format
Now its time to select the output format. Hamster offers two types of selection. Either you define your output ebook format by the device you will use the ebook in, which is good, because it eliminates the possibility of selecting wrong file format. Or use the second option and scroll to the bottom and select output format directly.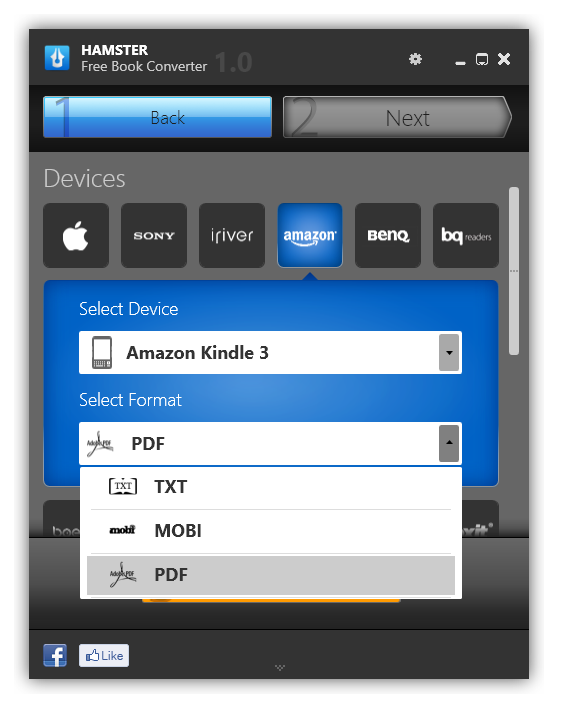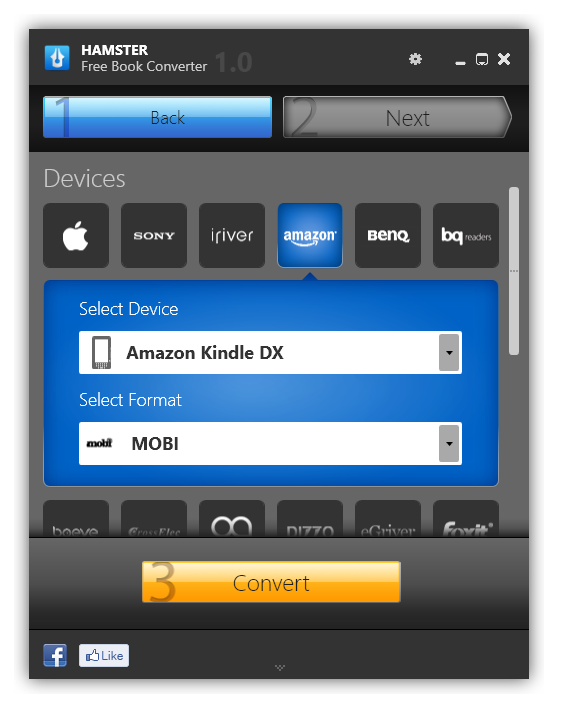 Step 2 screenshots: Selecting the output formats
Step 3: Finishing conversion
And that's it, Hamster should now proceed to convert your ebook to a new format to a folder you have specified.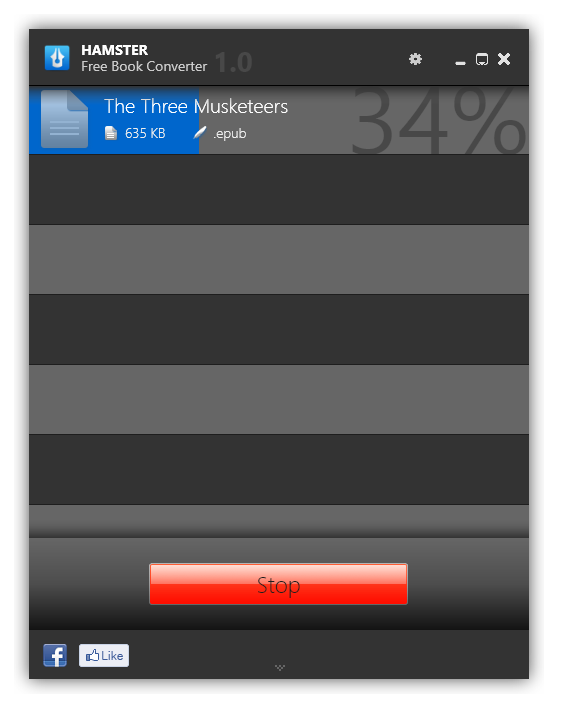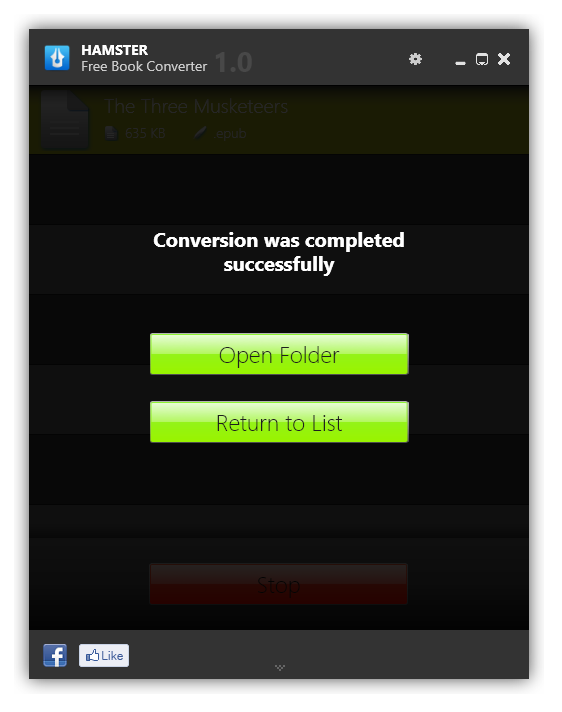 Step 3 screenshots: Conversion EPUB to MOBI finished
Hamster eBook Converter also support batch conversions, so you can convert multiple files at once.