FLAC (Free Lossless Audio Codec) is compressed audio format used to store songs in the same quality as the original audio source, but take a smaller file size - typically about 50% - 60% of original source. FLAC audio files can be also decompressed back to an original audio without any quality loss.
On Mac however, the support for FLAC, is worse than on PC. Mac's default media player - iTunes, doesn't support FLAC audio and even third party iTunes FLAC plugins are not able to decode all versions of FLAC. So it is better to convert songs in FLAC audio to any other audio format that is supported directly by iTunes (for example MP3).
How to convert FLAC audio to MP3 on Mac
All2MP3 for Mac
There is free easy-to-use audio converter for Mac named All2MP3 that is able to convert FLAC directly to MP3 audio format as well as other audio formats (APE, MPC, WV, OGG, WMA, AIFF, WAV).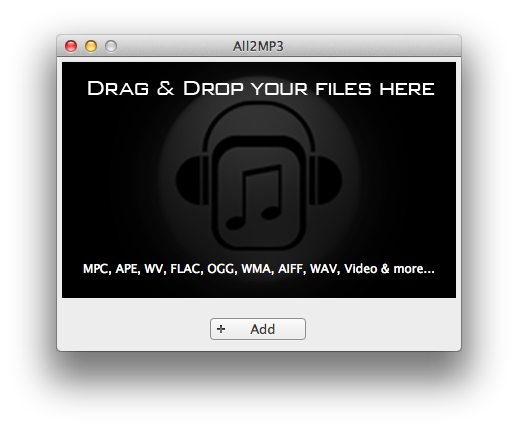 Convert FLAC to MP3 using All2MP3 for Mac
Launch All2MP3 converter, simply drag FLAC file or group of FLAC files from Finder window and drop it/them on All2MP3 window, or use +Add button and select FLAC files in Choose a File window.
All2MP3 adds files to convert queue. Set the quality of final MP3 files and press Convert button.
Wait until All2MP3 convert FLAC files to MP3. MP3's will be saved to same directory as FLAC files.