MP3 is one of the most common file formats, but sometimes you need to convert your audio format to something you have never heard of before. M4A is one of such formats. Whilst in the past it could be problematic to convert MP3 to M4A now you can do it simply with programs like Freemake Audio Converter.
How to convert MP3 audio to M4A using Freemake Audio Convert
You can download the program for free from its website (check the software section below the article). Install it, and launch it.
Now, simply select your MP3 audio files and click on the to M4A to set the parameters for the actual conversion. You can tweak the quality setting and destination path. If you are iTunes user you can also export the M4A directly to your library. And that's it.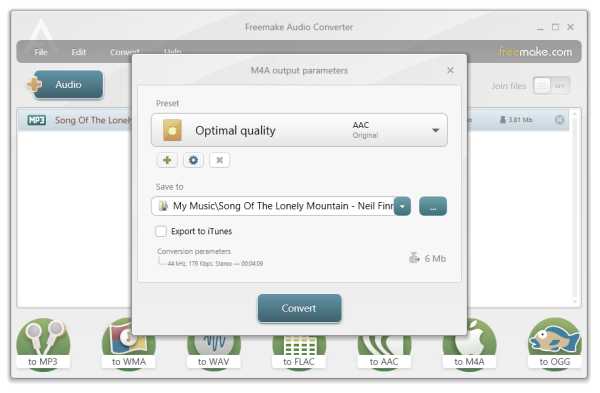 Converting MP3 to M4A using Freemake Audio Converter