The MP3 format is one of the most, if not the most, common audio format available and frequently used on MP3 players or iPods. The TOC file format is audio format used on the Sony PSP (Playstation Portable) gaming console, and its the only format playable on PSP.
So if you want to listen to your own favorite MP3 music while playing a PSP game, you have to convert it first to TOC file format and then copy to your Playstation Portable gaming console.
What we need first is to get an utility able to convert MP3 files to TOC files. Luckily, there is this little handy application called Exact Audio Copy PSP Edition, which is sponsored by Codemasters.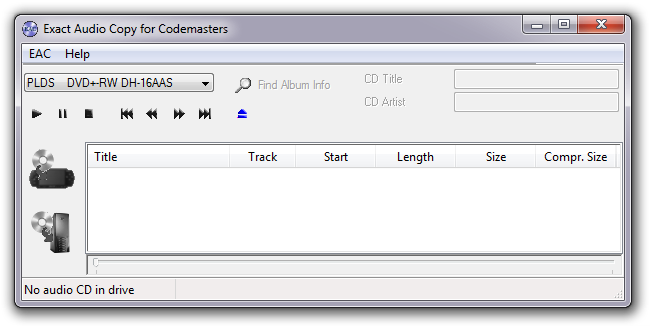 Step 1
Download the Exact Audio Copy PSP Edition program and install in your computer.
Step 2
Click on Start → All Programs → Exact Audio Copy PSP Edition and launch the application.
Step 3
Select your MP3 files you would like to convert to TOC file format and drag them into the main application window.
Step 4
Left-click on the EAC tab and select "Convert MP3 Music to hard disk" option.
Step 5
Select the directory you wish your new converted TOC files to be located in.
Step 6
Finally click on on "Save" and the converter will convert your MP3 files to your defined directory in TOC file format.