There exist two types of computer users. First group that regularly backups their valuable data, and second group that didn't lose their valuable data yet.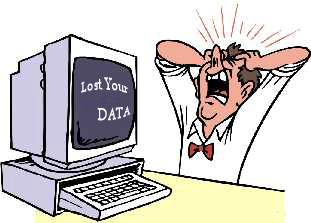 What is a backup?
Backup is generally some type of archive, or compressed data container that stores your valuable or sensitive data, or image of all your physical disk on another location on your computer (second hard drive), or some other type of external storage (CD, DVD, Bluray, USB drive, NAS, backup server, Cloud, etc.). If you lost data on your primary machine, you can simply recover data from the backup.
Backup is not the transfer of your data and files from one storage to another. If you move your old photos from your computer and burn it to DVD, you have just one copy of your photos.
Why backup is important?
Operating system crashes, malware, hardware fails, human factor, just a few examples of how you can lose valuable data - forever. Data recovery without backup is very difficult, time consuming and expensive process which is not in most cases 100% successful.
Types of backup
Backups can be divided to several sub groups which share common characteristic, usage and purpose.
Full Backup is a backup method, where all selected files and folders will be backed up. When the backup processes is running, the list of selected files and folders are periodically backed up in separate backup archives. The advantage is that you have several versions of the backups as time goes, but at the cost of disk space, which in case of some files can be really high.
Incremental Backup means that only data changed since the last backup are backed up again. This basically eliminates duplicate files from backups and reduces the disk space needed. The recovery of such data would however be much longer. You would need to first restore the original full backup and then each following incremental backup until the last one.
Differential Backup makes backup of all data changed since the first full backup. That means for restoring the data, you would need to apply just the original full backup and the last differential backup. Compared to incremental it takes more space, but the recovery process is faster.
Full Computer Backup is a backup of whole hard drive including all data, operating system, file system, partition tables etc. This type is used to restore the hard drive to the exact state as it was in the time of backup. Usually done on freshly installed OS to have a "fresh" system ready for future re-install.
Local Backup is a kind of backup where the backup medium is kept close to source of backup. That means, second internal hard drive, external USB flash drive, external hard drive, CD/DVD, Network Attached Storage (NAS).
Online Backup means that the storage of the backup is located offsite and connected to backup source through internet network connection. For example commercial data centers that allow users and companies to backup up data to their data servers.
Cloud Backup is a subtype of Online Backup, that is very popular these days, especially amongst the casual users, because basic Cloud services are free and the data is available through Internet everywhere on the world.
FTP Backup is another subtype of Online Backup, where the backup is transferred via FTP (File Transfer Protocol) from the source to the FTP server.
How to backup data
The easiest way how to create a backup is to manually copy sensitive data with some file manager (Windows Explorer, Total Commander, Finder etc.) to another storage, like second internal drive, external drive, optical disks.
But, why not use one of the existing backup solutions?
Backup solutions integrated to operating systems
Modern operating systems like the Microsoft Windows or Apple Mac OS X contains a native backup solution.
In Windows it is called Backup and Restore and Mac OS X has the Time Machine. These tools are capable of selected data backup, as well as full computer backup to another local data storage, like hard drives, external disks, optical media, local network disks etc. They can also be used for making scheduled backup plans and what is important for most users, allow for system recovery after caused by disk failures, provided the backup was saved on other disk of course.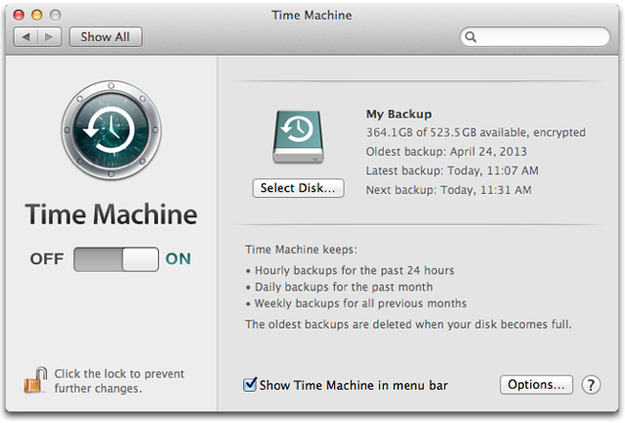 Apple Time Machine
Third-party backup solutions
For users that need more than the default backup utilities in their OS, there exist many third party backup solutions. The most popular Windows backup solutions currently used are Acronis True Image, Cobain Backup, SyncBack, or NTI Backup Now.
Windows: For example Acronis True Image contains basic features for creating, scheduling and managing backup processes, as well as other useful features, like disk cloning, OS restoring, mounting backups as hard drives, conversion of disk images to other formats, or online backup. All of these features greatly exceed the capabilities of basic Windows backup function.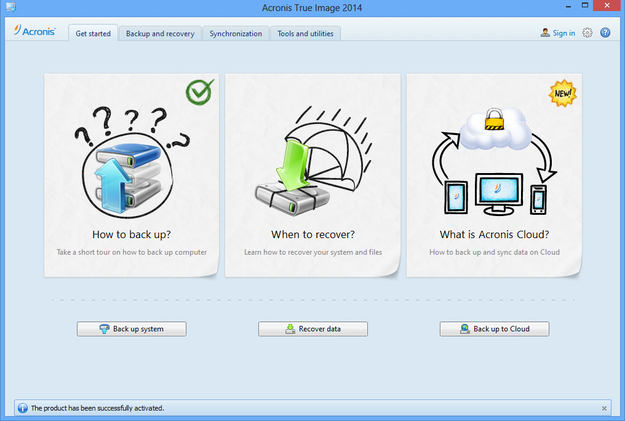 Acronis True Image
OS X: Whilst there are some 3rd party apps for Mac, most users prefer the default Time Machine. One of the more popular apps is called Carbon Copy Cloner (CCC) and allows Mac users to clone whole Mac disks, backup and sync data, as well as scheduling backup processes.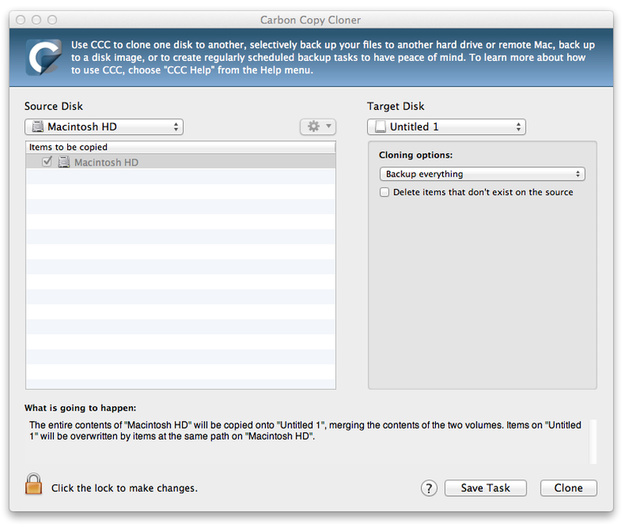 Carbon Copy Cloner

Cloud backup
The services, like Dropbox, OneDrive, Google Drive, iCloud give users access and sync selected folders with their data, including photos, documents, videos and everything else that was uploaded to the virtual storage and is now saved in the service data centers.
These services can also be used as backup solution, when you either manually or with some app upload your valuable data to the Cloud - which in theory should protect them against data loss. Huge advantage is that data can be synced to more computers or even smart mobile devices.
On the downside, the storage size for free is usually limited and if you need more, you have to pay for it. Furthermore, you also need a fast internet connection.
RAID backup
Not just software, but also hardware can be used to backup your data. The RAID (redundant array of independent disk) is supported by all modern computers and operating systems. For it to work, you will need at least two identical hard drives and join them in the computer disk controller setup utility as a RAID 1 (mirroring).
First disk will be used as the data storage and the second as a backup, hence the data will be mirrored. If the first disk crashes the second one will be able to replace it.
However, this mirroring works real-time, so what you delete, copy, move on the first disk is automatically changed on the second immediately. So RAID 1 or other types of RAID settings doesn't prevent your data against accidental erasing and other human factor fails, just hardware failures.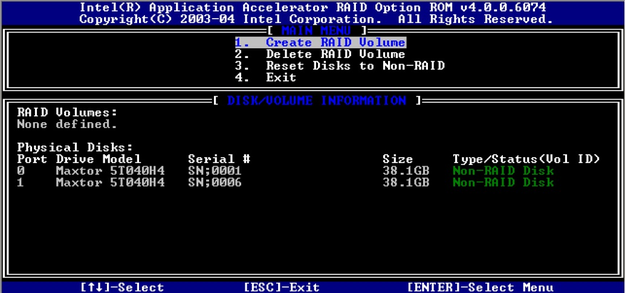 RAID settings
Network-attached storage (NAS)
NAS [Network attached storage] is a computer data storage connected to a local area network accessible from the Internet, that allows users to create their own cloud and data backup solution, which is only limited in size by the number of installed hard drives.
NAS can also protect your data with RAID, which means your data is protected regardless of software or hardware failures. NAS contains its own operating system that manages internal hard drives, it runs various services and it allows you also to install more third party apps like BitTorrent client, IP camera support and management, or various multimedia centers. To name a few, the most renown producers of NAS technology are Synology, QNAP, Netgear etc.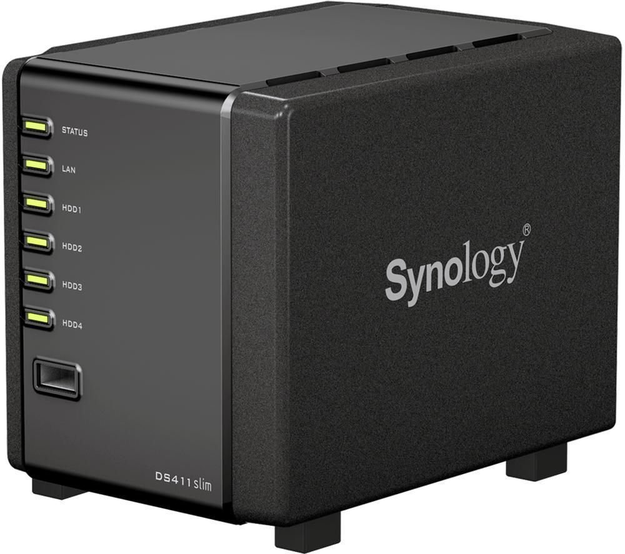 Synology DiskStation NAS
Conclusion
So that covers pretty much the basics about computer and data backup solutions. Keep in mind, that your data are more valuable than your hardware. If hardware fails, you can replace it and restore your data and files from backup.
If data, like pictures from your last holiday are lost, you can never get them back.