About Microsoft Word
Microsoft Word is a word processor in Microsoft Office suite. Microsoft Word offers the best of all worlds: enhanced features to create professional-quality documents, easier ways to work together with people, and almost-anywhere access to your files.
Designed to offer the finest document-formatting tools, Word also helps users to easily organize and write documents more efficiently, and stay within reach so they can capture their best ideas whenever and wherever they occur to them.
About Word documents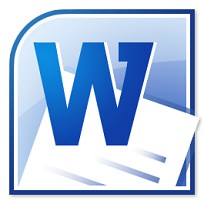 Word document can be characterized as a named, multi-linked list of data structures, representing an ordered stream of text with properties produced by a user of Microsoft Word.
Microsoft Wordl natively support of saving documents to other file formats instead to its latest XML document file format with the DOCX file extension.
How to save Word documents to another file format
In order to save DOCX or DOC documents to another format, use the File → Save as function and in the same window where you change the name of your Word document, select the file format in the Save as type menu.

Microsoft Word supports a large number of file formats to save its workbooks data, namely DOCX, DOCM, DOC, DOTX, DOTM, DOT, PDF, XPS, HTML, MHT, MHTM, HTM, HTML, RTF, TXT, XML, ODT and WPS.
If you want to save latest Word documents to some previous version for compatibility reasons, or to a complete different word processing format, be advised that you will probably loose some or all of Word special formatting or features, if they were used in the document. Not all versions of Word support the same features and during the saving process to previous or other file format such data are usually lost.
How to save DOC documents to another file type without Microsoft Word ?
If you do not have access to Microsoft Word, yet want some of your DOC or DOCX files to save in another file format, its best to use OpenOffice.org, a free office suite that is comprised from several applications.
OpenOffice Writer is the application that handles text documents in OpenOffice.org and is able, much like its Microsoft Word counterpart, save DOC or DOCX files to another file types with its File → Save as function.
How to convert Word documents without access to any Office suite ?
Without access to any office suite, there is only one way to convert DOC or DOCX documents to another file type and that's with the use of an Online Converting Service. One such service, Zamzar, is able to convert DOC or DOCX files to various file types.