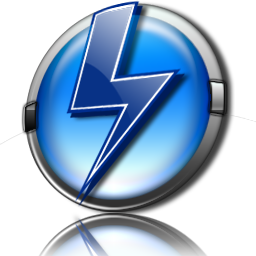 Do you have MDX disk image and want to open it, or access its contents, just don't know how?
In this quick tutorial we will show you how you can open .mdx file, or mount .mdx disk image files as virtual drives.
First and foremost we will need a software that can work with MDX images. MDX is proprietary media descriptor format created by the makers of Daemon Tools and Astroburn applications.
Daemon Tools
So in order to open .mdx files, download and install Lite version (free) of Daemon Tools. Daemon Tools is a disk emulator, that can mount various disk images and create a virtual CD/DVD drive that works much like a physical one. This program is also able to create MDX images from other files or discs inserted in your drive.
How to mount MDX disc image in Daemon Tools

When Daemon Tools are installed successfully, a small icon will appear in the notification area on the taskbar, much like you can see on the picture.

What is important, during the installation of the program, MDX format is automatically associated with Daemon tools and a new virtual drive is installed.
You can see the virtual drive as E: on our screenshot, along with associated MDX image, which we have created from Ubuntu installation ISO image for purpose of this article.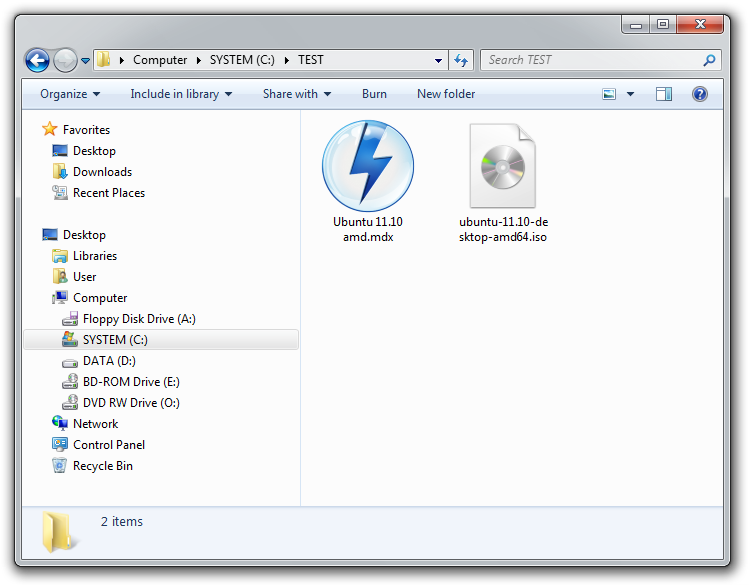 With Daemon tools installed, whenever you double-click on a .mdx file in Windows Explorer, the program will automatically mount the image to the virtual drive.

When the MDX image is successfully mounted, it will look much like if a physical medium is inserted in DVD/CD drive and you can work with it the same way.