The new version of the worldwide successful Microsoft Office suite is not only available to Microsoft Windows users (the 2010 edition), but also for to the Mac OS X users (the 2011 edition). So did Microsoft succeed to improve their office suite for Apple fans? Definitely yes!

Why is Microsoft trying so much to bring a perfect version of its Microsoft Office Suite to Mac OS?
Well there is many answers to that. The market share of Apple computers is significant, in Europe is no longer negligible. Apple started working on their office suite iWork and its pricing policy is so aggressive that Microsoft cannot afford to do possum. Microsoft Office Documents are still worldwide standards. Although iWork does promise 100% compatibility, its not the case for complex documents. If it should be possible to flawlessly work with Office documents across both platforms, Microsoft has to offer a reliable office suite also for Mac OS X users.

Polished suite
No edition of Microsoft Office for Mac was so anticipated as this one. Microsoft Office users were more than happy since they got the "near perfect" 2010 edition, but Office for Mac 2008 was not so awesome. With the latest 2011 edition the tables are turning. The core of the Office for Mac suite is made up from well known application. The word processing program Word, spreadsheet database program Excel, PowerPoint for presentation and for e-mail communication a proper Outlook (no misshapen Entourage). Outlook is only available in the Home & Business edition. The edition with just Excel,Word and PowerPoint is called Home & Student and it's meant for non-commercial use only.
In short, the Mac OS version of Microsoft Office is pretty close to what we know from Windows platform. With the exception of Outlook, the buttons and other elements are pretty identical in both editions. Even complex documents created on one platform are flawlessly opened on the other and there are no problems with spreadsheets or presentations. The compatibility is simply perfect.
Microsoft Office 2011 for Mac vs. 2008
The new main features of Office for Mac 2010 are full integration with Office Web Apps, which offers the possibility of work on one document for more Office users and the support of new Office formats (DOCX, XLSX, PPTX etc.) or a great multimedia gallery with a number of pre-designed templates. A preview feature, which will show the final look of the document for printing/publishing, a full-screen option of work in Word, support of VBA maker for Excel, creating of own functions and formulas and conditional formatting in Excel, or SmartArts and graphs in PowerPoint.

Word 2011 for Mac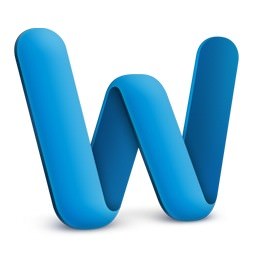 One of the most used word processor is really a success in the 2011 edition and allows you to easily create new documents from scratch or with the use of one of the pre-designed templates, which come as part of the installation and are saved on the hard disk. There is also option to get more templates from Internet with the help of the in-build search function.
Another great addition in Word 2011 is the toolbox, a floating panel, which offers quick access to styles, references or other document settings, such as the compatibility or customization for a certain version of Microsoft Word for either Windows or Mac.
Another panel, called Media Browser, offers a quick look on multimedia files in the computer and an easy way to drag photographs, graphics, music or other files directly to the created document. Like all other Microsoft Office 2011 applications, Word 2011 supports saving documents on SkyDrive or SharePoint and also can export directly to a PDF document.

PowerPoint 2011 for Mac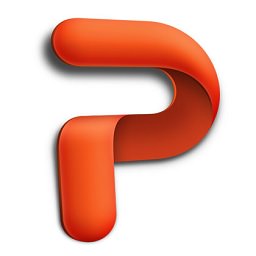 The PowerPoint 2011 presentation program is probably the greatest of the Microsoft Office 2011 for Mac applications. There are many templates available, in which you can customize its color styles and fonts. Add-ins allow users to insert tables, graphs or SmartArts directly into their presentation.
Much like in the Windows version of PowerPoint 2010, even in the Mac 2011 version has its improvements in the area of animations and effects. There is also an option to directly share your presentation on-line. PowerPoint will just generate a special URL address, which you can send to others and they can view your presentation much like if they were watching it with a screen projector, while you maintain the control over the presentation from your computer.

You can also add video into the presentation, including player and various other tweaks and effects. But compared to the Windows 2010 version, there is no way how to edit video.
Excel 2011 for Mac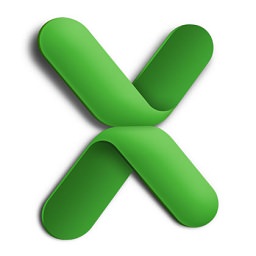 The spreadsheet program and a tool for creating graphs offers many templates from the installation, but more can be downloaded from the internet. What is missing, much like in Word 2011, is the instant previews on style changes. There is no way to just point cursor on a style and see how the change would look like with it. You have to apply the new style first.
Functions, sheets, tables and graphs, that all is working really great in Excel 2011, including the latest additions Sparklines and mini-graphs, which offer the possibility of adding simple graphs directly into a cell. This feature can be very handy with limited space on the sheet, or to explain the trends shown in it.


Outlook 2011 for Mac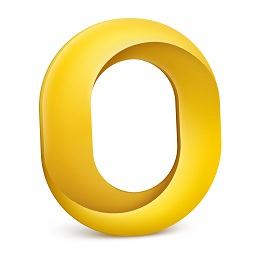 Old Entourage is gone and new Outlook is coming to Mac platform. Outlook 2011 offers basically the same as the Windows version, works fast and has a lot of handy features. Its new features also allows you view your e-mail communication sorted by conversations and it can also show your calendar directly in the message. If you, for example, get an e-mail with invitation to a party, it show your calendar and compare it with it, so you can instantly see, if it doesn't collide with your schedule. Outlook 2011 can also import the PST files.
Same as with the Mail application in Mac OS X, can Outlook show only one inbox with merged e-mails from all your accounts in one window. Content of Outlook is indexed and accessible through Spotlight. It is also automatically added for backup purposes in Time Machine. Compatibility and support of Microsoft Exchange is 100% reliable.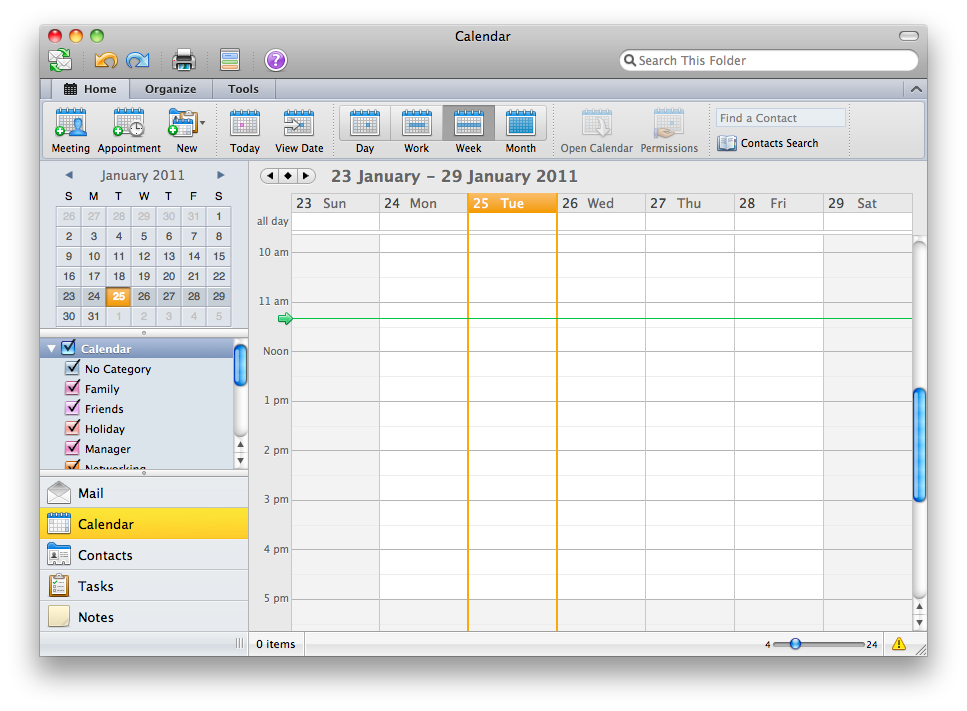 Microsoft Messenger 2011 for Mac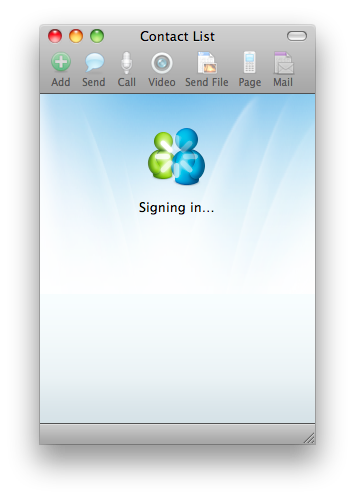 With Microsoft Office 2011 for Mac users will also get the Microsoft Messenger, a communicator for MSN and Windows Live users, which is also compatible with Yahoo! Messenger. Microsoft Messenger on Mac basically offers the same as its Windows counterpart, but in typical Mac OS X graphical design. You can use it for chat, calls or video calls with web camera. It has really nicely made conversation history feature. Emotions are present, but there is no way of sending animations, like blinking eye. The Microsoft Messenger is also linked with Word, Excel and PowerPoint through which you can directly send your opened files.
Microsoft Document Connection for Mac
You cannot find this program in the Windows version of Microsoft Office. It offers a possibility of viewing the content of SkyDrive cloud storage or any other SharePoint storage, which is suited for both home and corporate users.
With Microsoft Document Connection are users able quickly view the content of remove storage, much like in common explorer.
Remote Desktop Connection for Mac
Remote Desktop Connection for Mac is working. Our MacBook didn't recognize the net names of Windows PCs, but after the usage of proper IP address the remove desktop connection was established to a Windows based computer.
Much like in Windows, Remote Desktop Connection in Mac, users can change various settings, such as the quality of connection, resolution of remove desktop and more. There is also an option to connect a mac drive, and share it with remove computer with Windows. The settings can be saved and quickly reused later.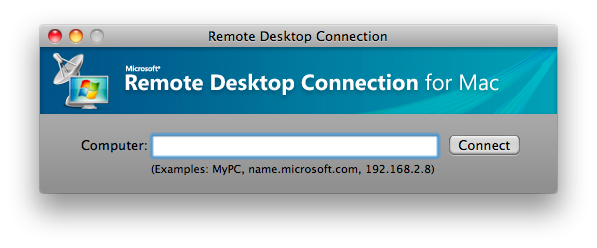 To buy or not to buy, that is the question ?
If you are a vivid Mac OS X user, then you will really love the new Office 2010 for Mac edition in situations when you need to create complex documents with 100% compatibility across platforms. Also if you are a new Mac OS X user and are used to Office from Windows and do not want to learn to use some other Mac Office suites like iWork, then buying the Mac version of Microsoft Office is certainly something you may want to do.