Introduction

Looking for some e-book and cannot find it? It can be really time consuming and frustrating to endlessly search all over internet to find a digital form of some specific publication.
Most free ebooks on internet will be found in common PDF format, which is a long time standard for digital documents and easily printed or read on all platforms with PDF reader utility.
However, ePUB format for ebooks is a common sight nowadays, especially on internet or various online bookshops.
EPUB is the official standard of the International Digital Publishing Forum that is free and open source. It is reflowable (word wrap) and supports resizable text for different screens. It can contain both raster and vector images and embedded metadata. There is also support for DRM, CSS Styling and alternative renditions in the same file. All in all, it will soon be one of the most widespread formats used for ebooks and other digital publications.
You can also find other digital formats, but they are mostly commercial and meant only for special readers (like Amazon Kindle), hence you probably won't find many free source sites for them.
To save you time, we have prepared a list of some of the most important web sites that contains electronic publications for free. All of these top free ebook websites have large libraries of categorized books usually in PDF, ePUB, MOBI, or even some other digital format.
Bookyards
Large sites that directly or indirectly (through links) offers access to over 800.000 electronic books from almost any area. Available in several language mutations.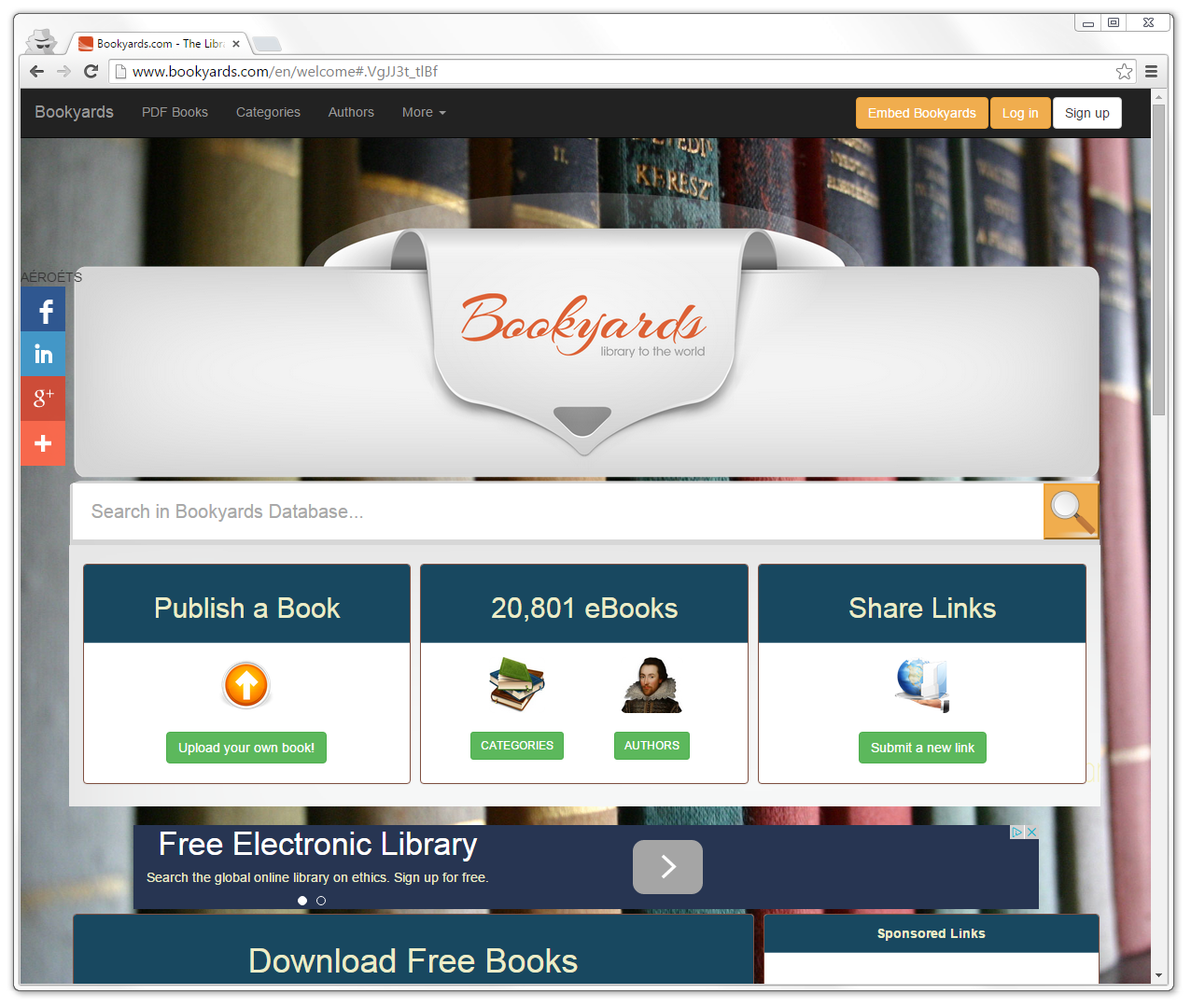 Visit Bookyards website
Free-ebooks
A top site with free ebooks that offers great number of electronic publications from almost any area. Ebooks at Free-ebooks.net are available in PDF and TXT formats for standard users and in ePUB, MOBI for V.I.P. (registered) readers.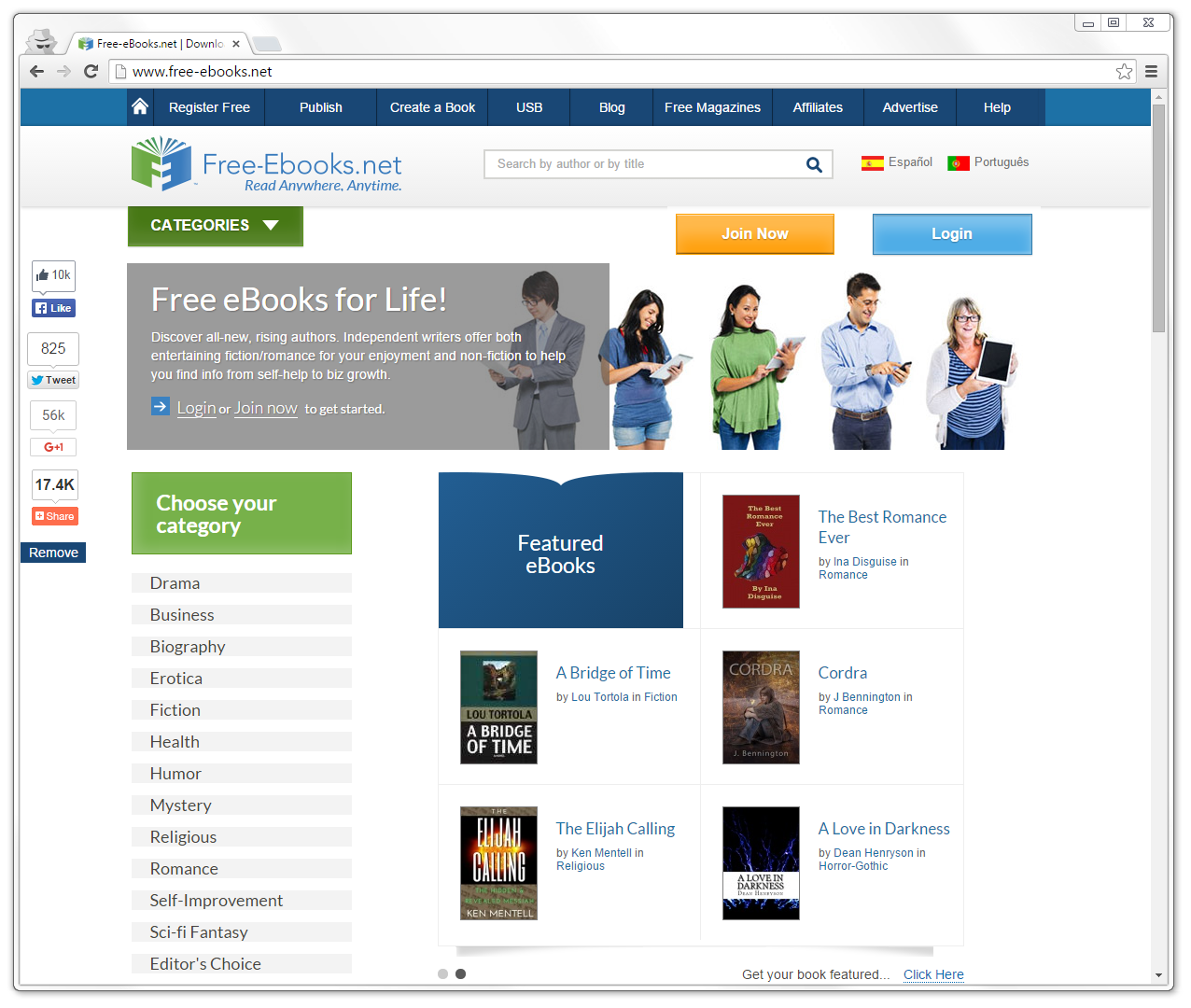 Visit Free-ebooks website
Project Gutenberg
Project Gutenberg offers users more than 50.000 free e-books for download on their PC, Kindle, Android, iOS or other portable device. Books can be downloaded either in ePub, Kindle, HTML or simple text formats. This site contains books written in various languages, with majority being works of classical literature.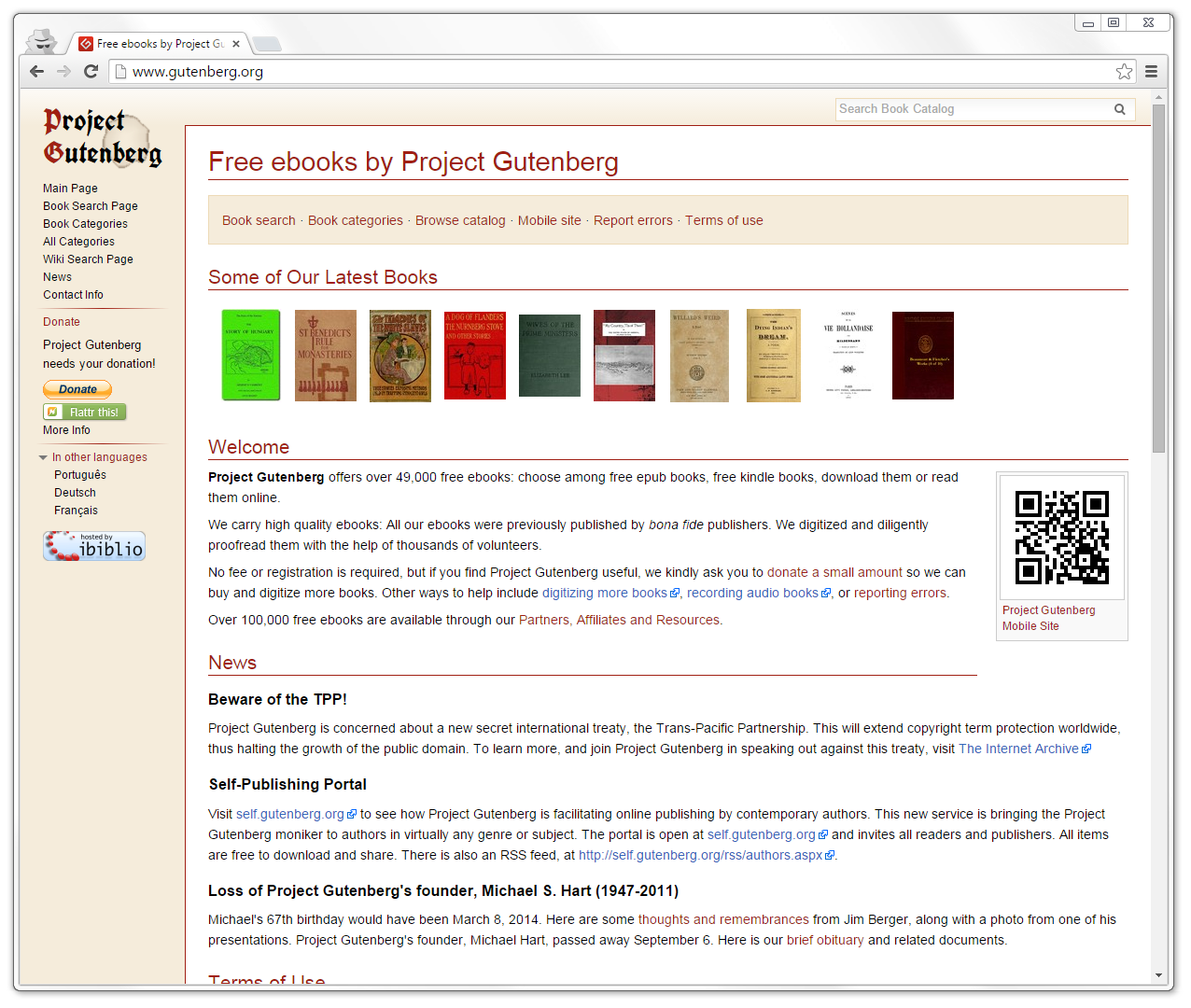 Visit Project Gutenberg website
Getfreeebooks
Another site that offers access to free digital publications. Aimed mostly on novels and romans, this site contains links to other web sites that contain books either in html form (directly on website) or for download.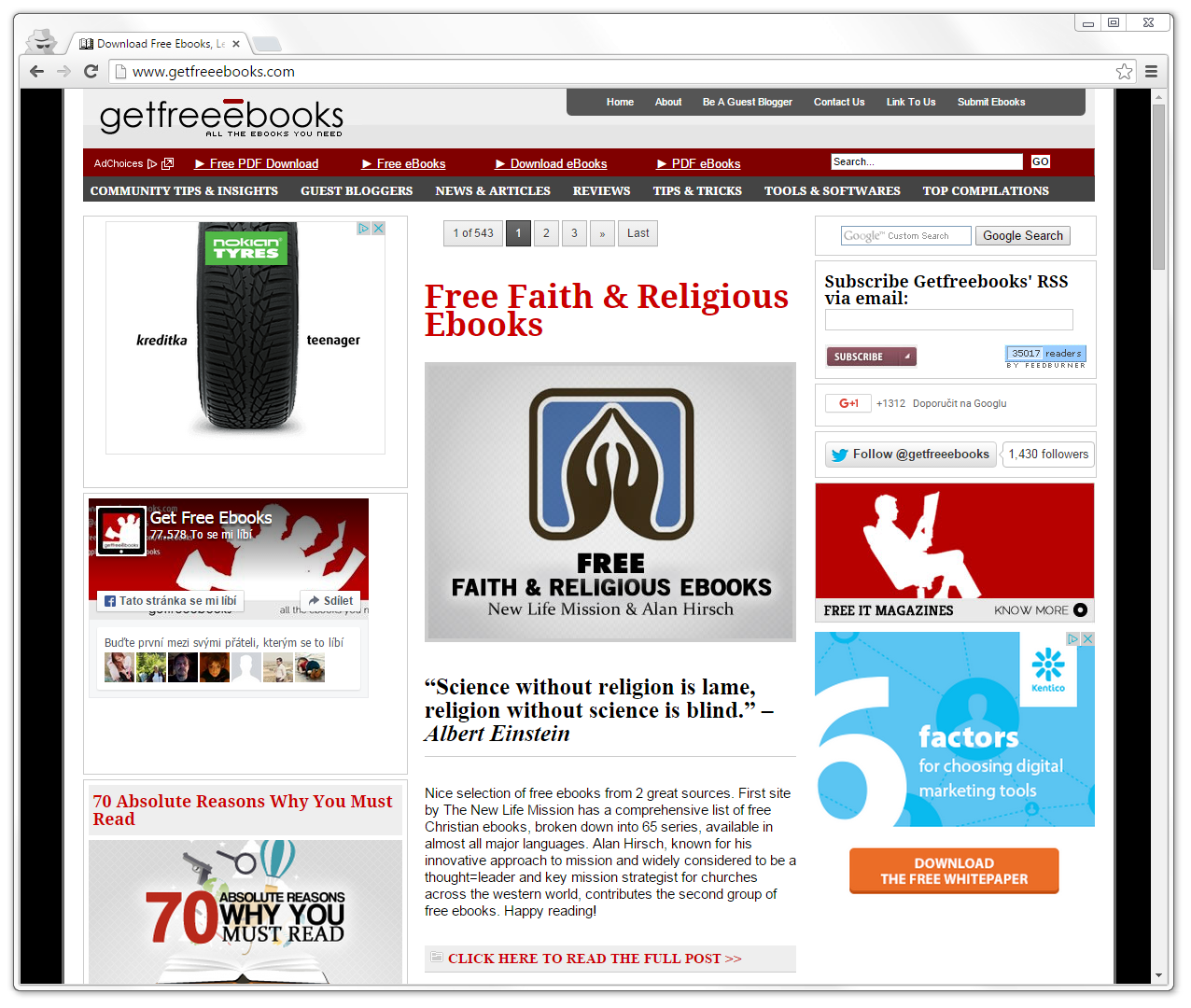 Visit Getfreeebooks website
Freebookspot
One of the smaller libraries with free e-books, Freebookspots contains thousands of digital publications sorted in about 100 categories. Mostly in PDF format.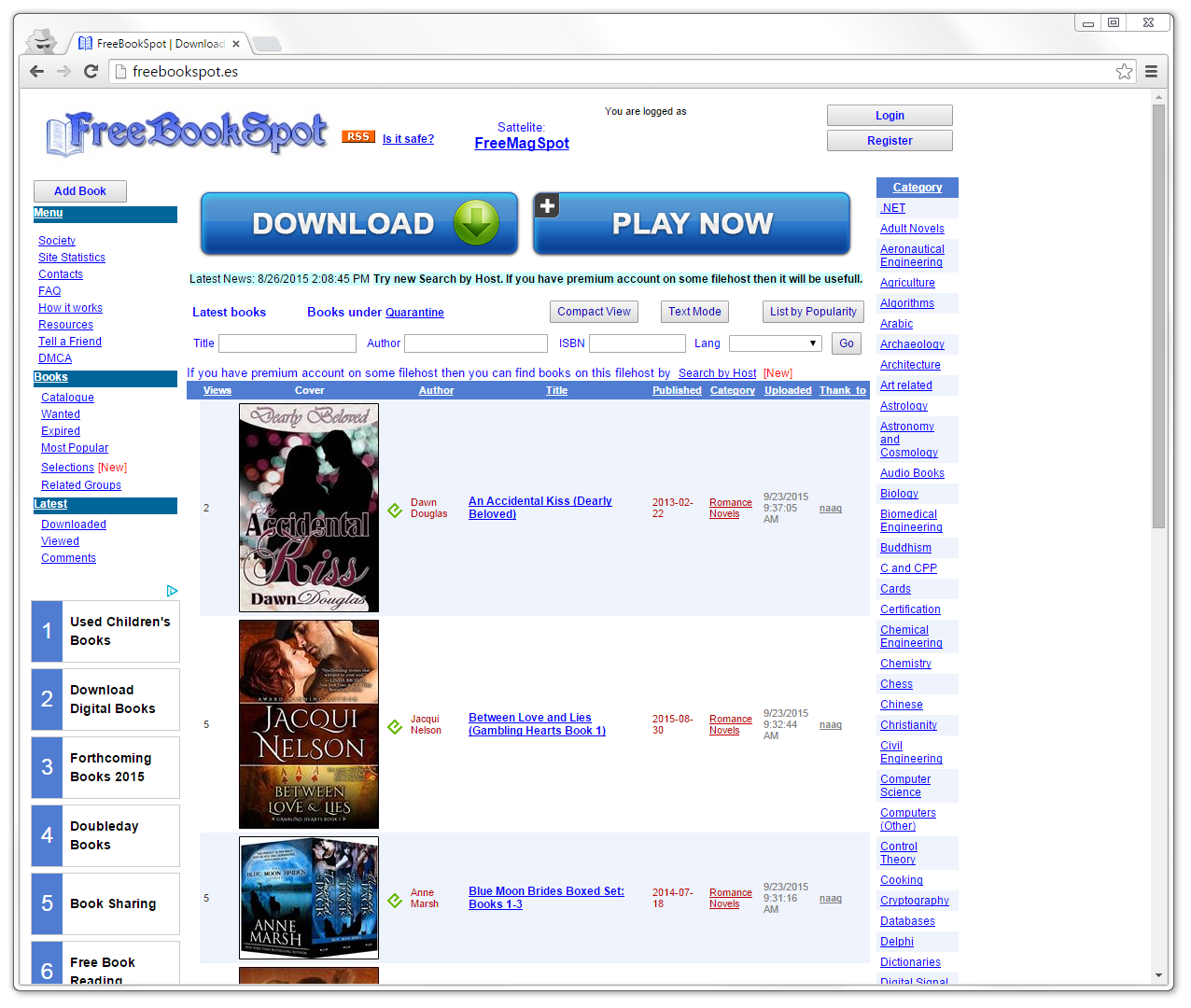 Visit Freebookspot website
Freecomputerbooks
Website with focus on digital books from information technology, computing, mathematics and other related areas. Contains links to both free and commercial books.

Visit Freecomputerbooks website
Freetechbooks
FreeTechBooks contains free online computer science, engineering and programming books, textbooks and lecture notes, all of which are legally and freely available over the Internet. Great site when you are looking for something related to computing.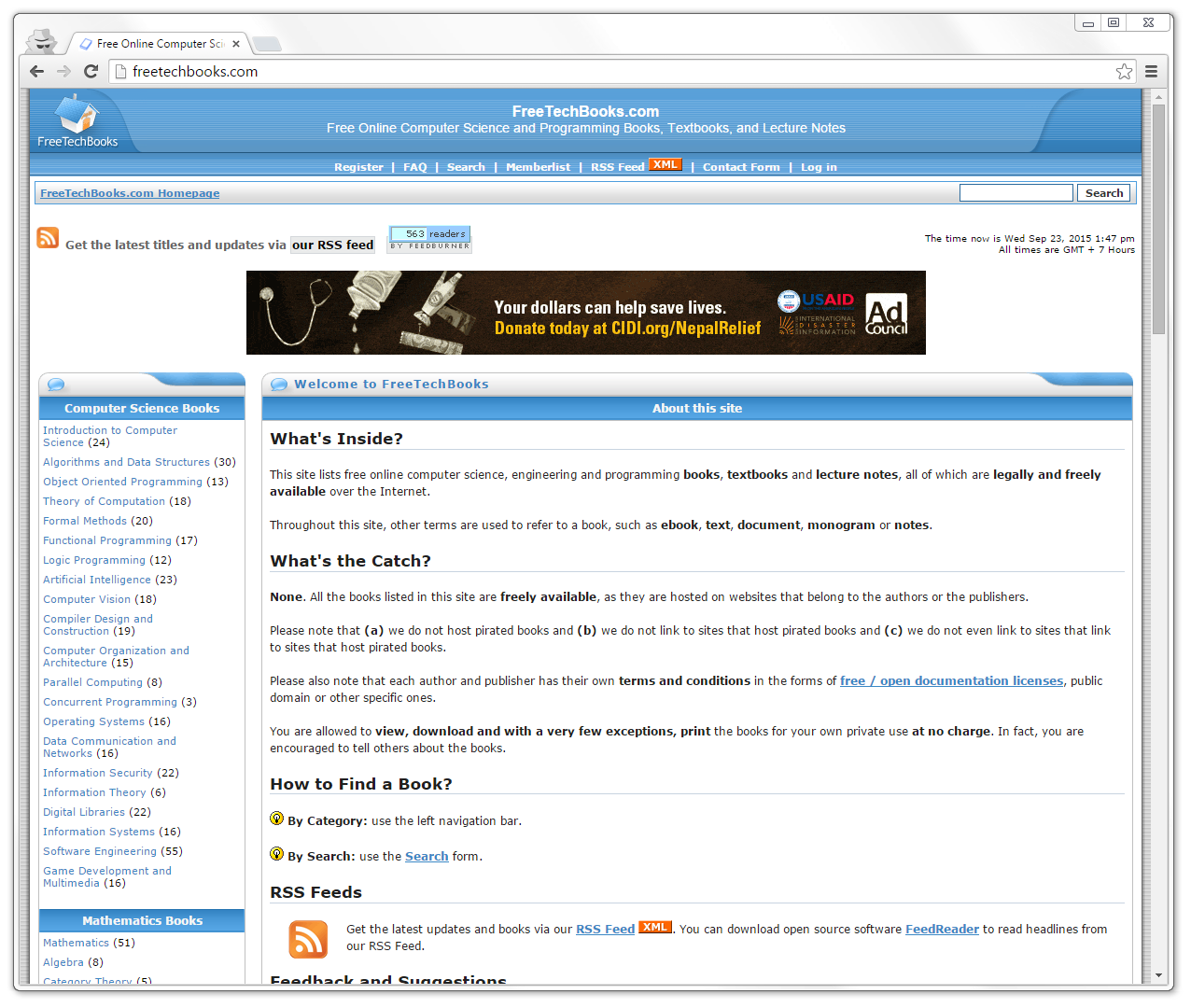 Visit Freetechbooks website
Wow! ebook
Wow!book is a large archive of mainly computer related publications, including e books about programming, hardware, web design etc.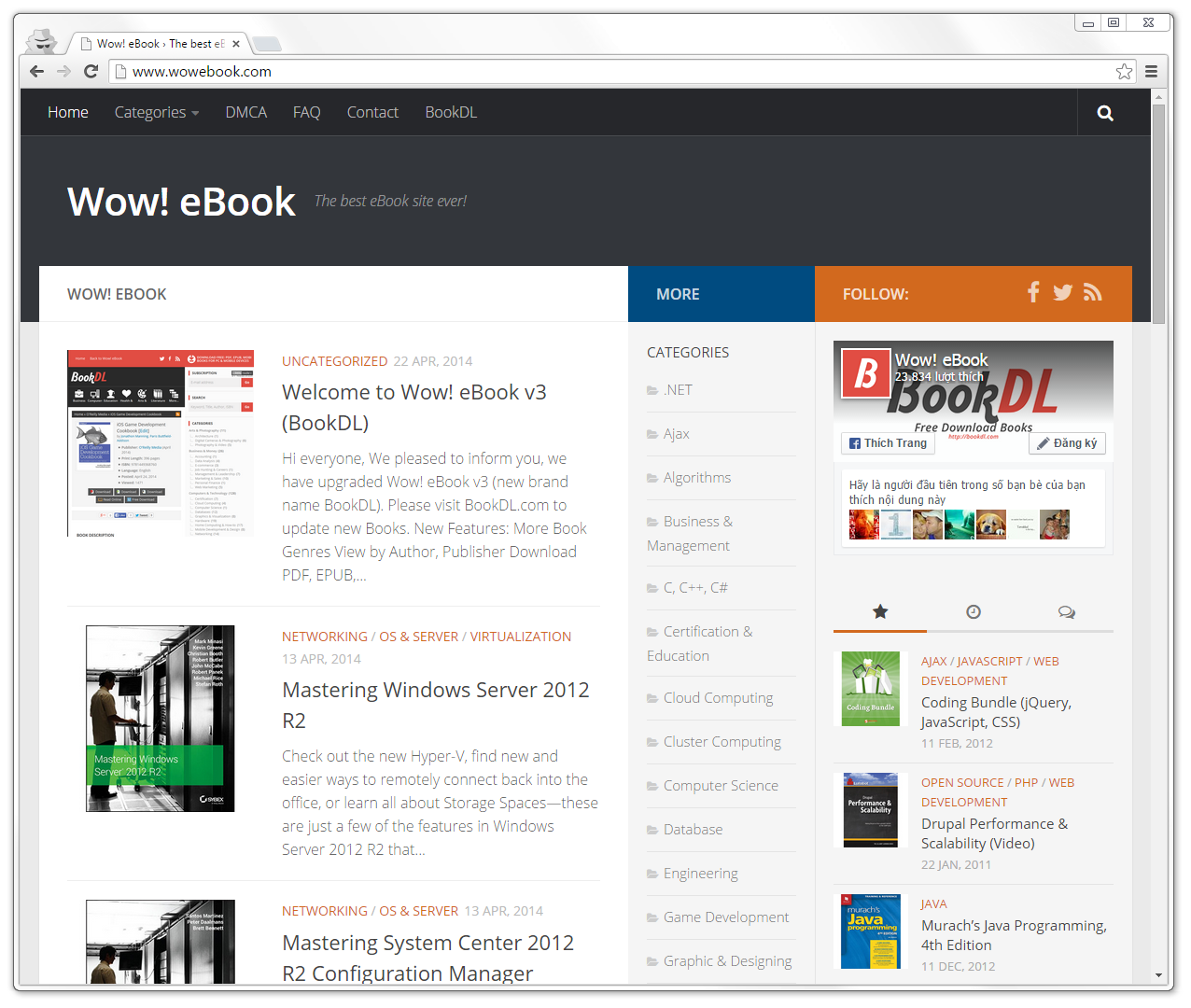 Visit Wow! ebook website
Onlinecomputerbooks
A small website with e-books related mainly to computer, computer sciences and generally information technologies.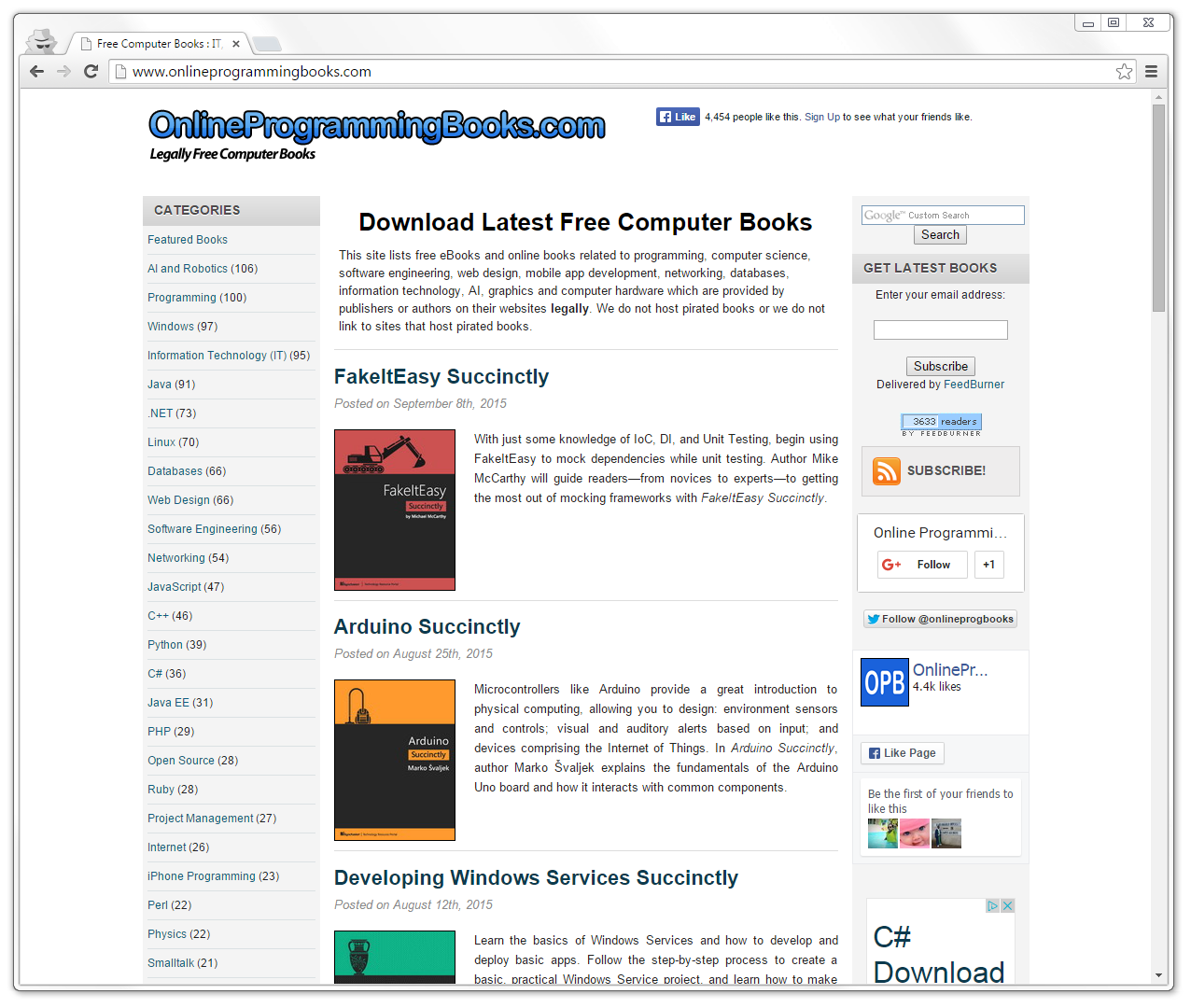 Visit Onlinecomputerbooks website
Ebook3000
Great library of mainly PDF documents and books available to download for free.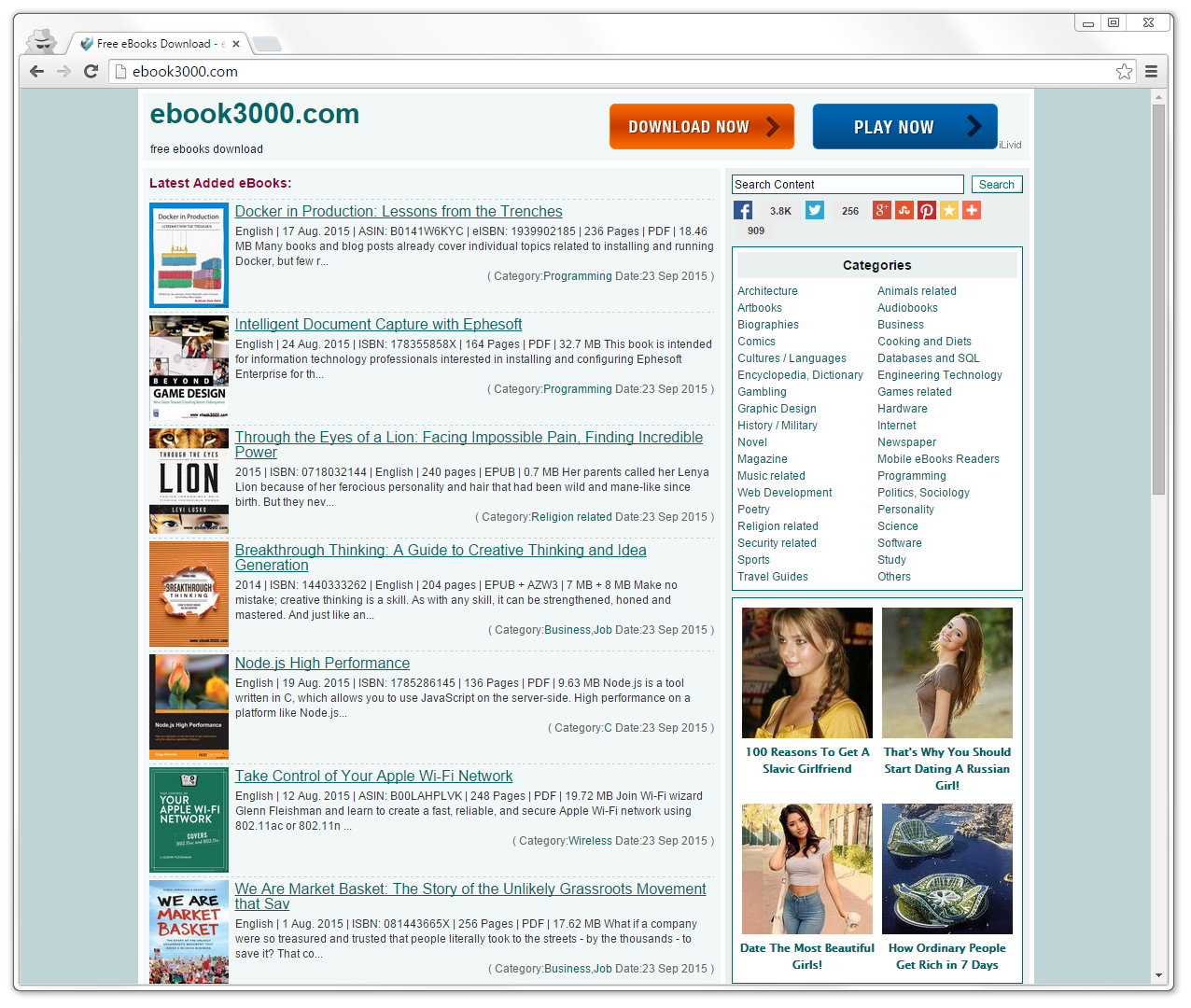 Visit ebook3000 website
Pdfoo
Huge PDF library of over 300.000 books and other publications sorted in over 40 categories including arts, computers, politics, sciences and more.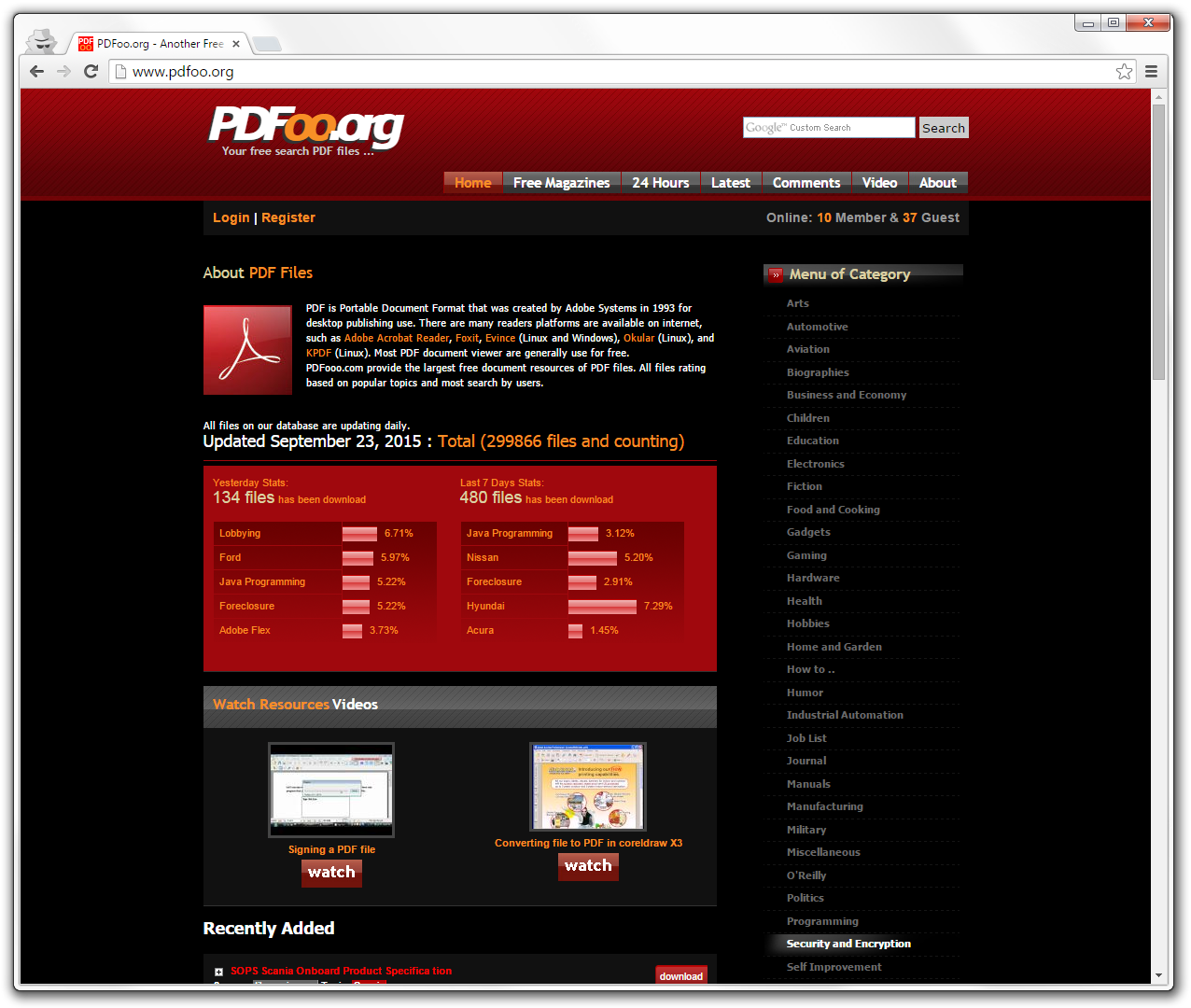 Visit pdfoo website