Apple iTunes is the default digital media player application for Mac OS X operating system, that is used to play and organize digital music, listen to podcasts and internet radios, or for watching videos. Apple iTunes is also an interface to manage contents of popular Apple devices such as iPod, iPhone, or iPad.
iTunes can connect to the iTunes Store, where you can purchase and download digital music, videos, movies, applications and games for iPhone, iPod, iPad and etc.. iTunes are available as a free download for Mac OS X and Microsoft Windows.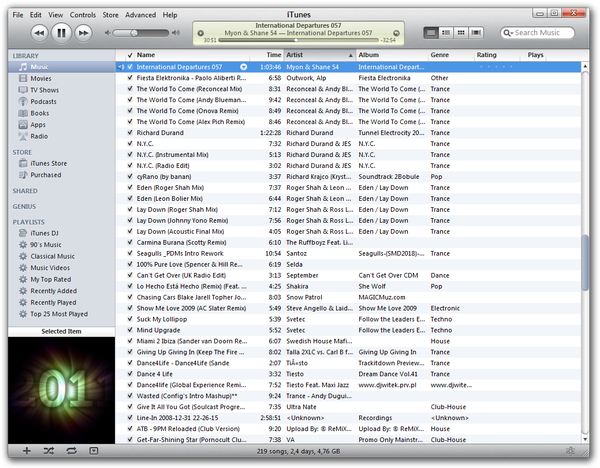 Apple iTunes
How to burn audio CD in iTunes
Apple iTunes can be used also as a simple burning software to create and burn audio CDs. Here are instructions how to create and burn audio CD in few steps.
Step 1
Open iTunes and select File → New Playlist menu.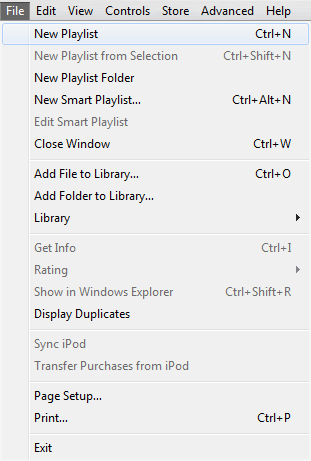 Step 2
iTunes will create a new untitled playlist, that you can name as you like in our example "My Trance Selection".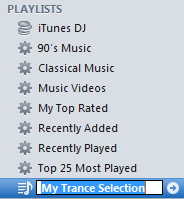 Step 3
After you have prepared the new playlist, you can drag songs from Music Library and drop them to your new playlist.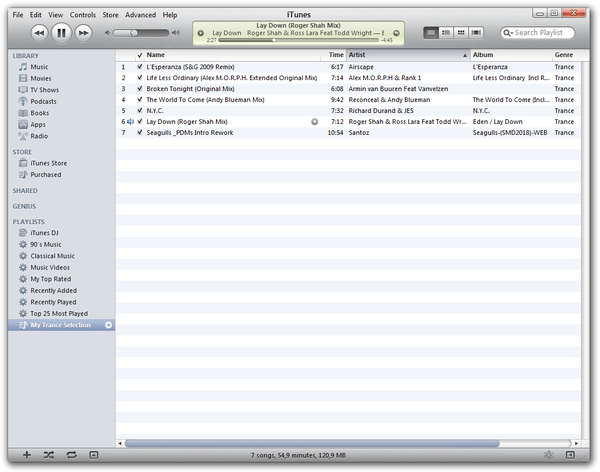 Step 4
When your playlist is finalized you can select File → Burn Playlist option. Be careful, audio CD has the capacity 80 minutes. If the playlist is longer then 80 minutes, iTunes is not able to burn the audio CD.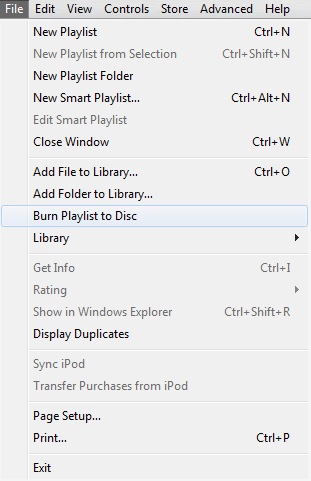 Step 5
iTunes wil show a dialog window with Burn Settings. Burn audio CD by 8x, 16x or maximal 24x speed, audio CDs burned by faster speeds have problems with reading in some CD players.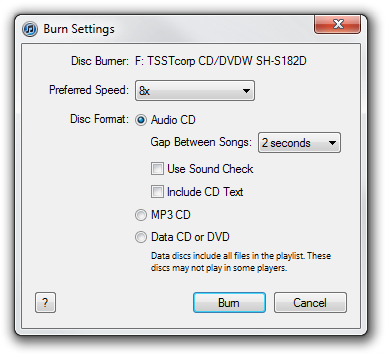 Step 6
After you are satisfied with Burn Settings, put an empty CD disc in your CD burner and click on the 'Burn' button and wait until iTunes finishes the burning.