iTunes can only copy music to iPod, but not the other way round. So what if you want to copy your music from iPod to your computer?
In this little tutorial we describe the most simplistic way how to copy music from your iPod to a your computer directly, without any other software.
How to copy music and songs from iPod to PC
This tutorial works only with iPod Shuffle, iPod Nano and iPod Classic. iPod Touch, iPhone and iPad uses iOS operating system that doesn't support standard USB Mass Storage Device connection as classical iPods.
Step 1
Go to the Control Panel → Folder Settings → View and set Show hidden files and folders option to enabled (You can also use our File-Extensions.org Search utility that is able to easily manage this option).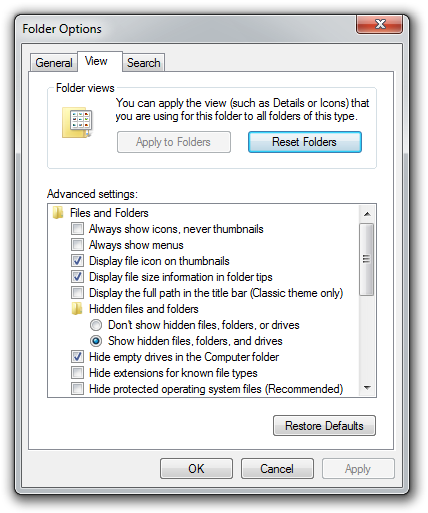 Step 2
Connect your iPod to the computer and open Windows Explorer.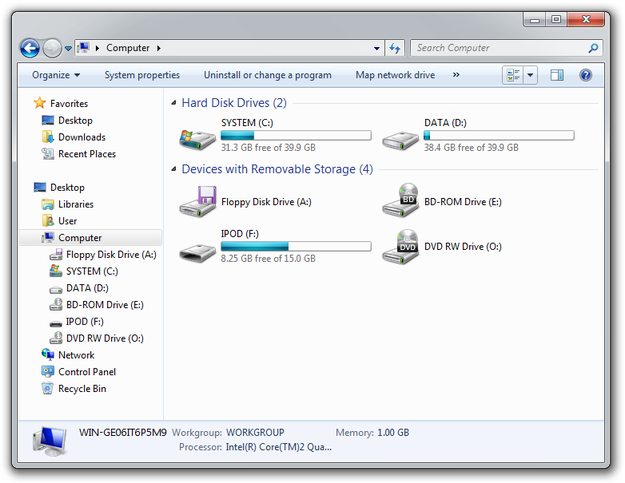 Step 3
Click on iPod device and go to the iPod_Control\Music\ directory.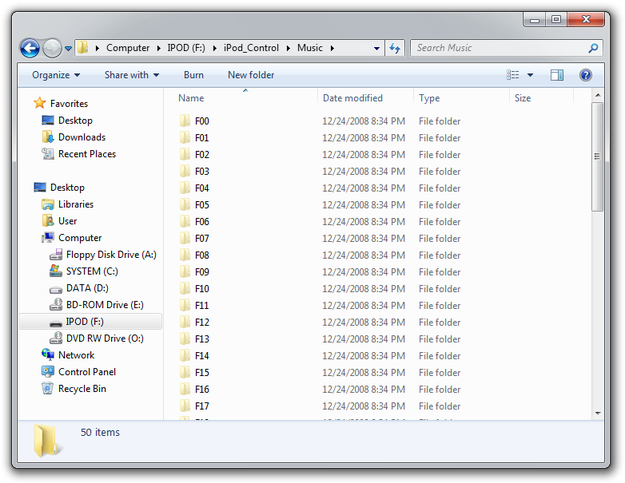 Step 4
Select folders and copy them to the computer.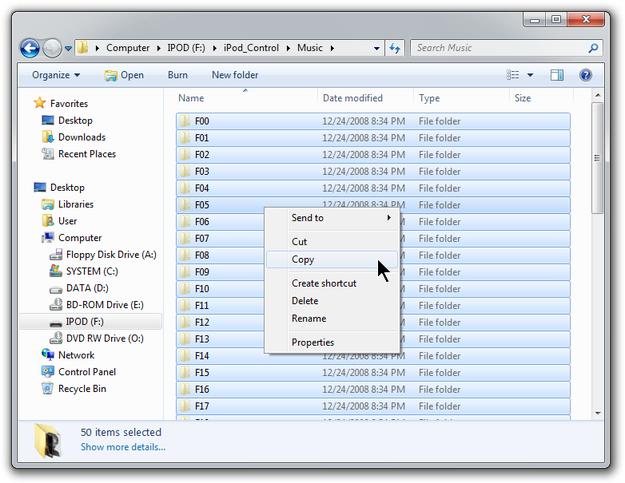 Folders copied from iPod have hidden attribute. To change it, select one or more folders with mouse (or press Ctrl + A to select them all) and right click on it → select the Properties option → General tab → de-check the box next to Hidden.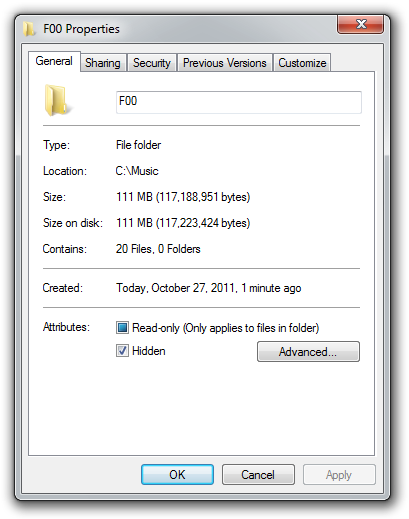 When iTunes copies songs to iPod, it renames song names. However their ID3 tags are preserved. Use any music managing utility to rename song names by their ID3 tags.