One thing is to keep your data safe, the other thing is how to safely get rid of them. Simple delete usually is not enough, because dedicated data recovery software can find even deleted files and restore them.
So if you really want have a "clean" disk, you need a proper data erasing software. You of course have several options depending on which platform your data are, but the basics are generally the same. Delete the data and overwrite the clusters.
This article focuses on the most accessible data erasing solutions for the common user on both Windows and Mac OS X platform.
Basic Delete data methods:
Fast method - a fastest, but less secure way how to erase data from your disk, or flash drive, by single overwriting of storage with random data (for example Windows Format without quick option).
U.S.DoD method - a data erasing method developed by U.S. Ministry of Defense, that uses 7-way of random overwriting of erased data (CCleaner, Security File Shredder, Darik's Boot and Nuke).
Peter Gutmann method - the safest, but very slow erase data method, with 35-way of random overwriting of erase data (CCleaner, Security File Shredder, Darik's Boot and Nuke).
Content of the artice:
Securely erase data on Windows
Windows Format
The simplest way to delete data from your hard drive, or flash drive is to use Format function in the Windows Explorer.
Remember this way is not secure, compared to using special utilities described down bellow and the disk could be restored by various un-format or disk recovery tools.
To use this option:
Open This PC or Windows Explorer → Click on the storage (disk, USB flash) you need to erase, right click on it → and finally select Format... option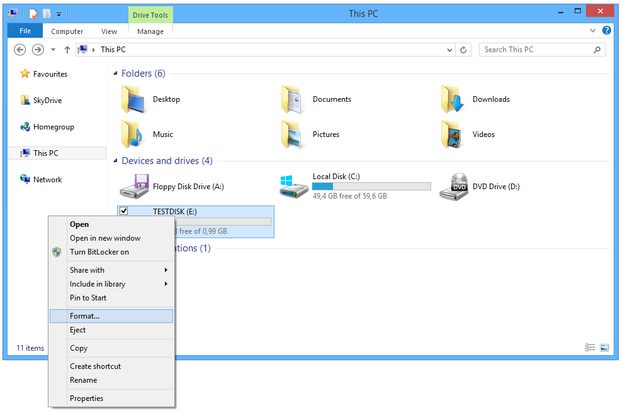 Set File System (default is NTFS) → set Volume name → Click on Start button and wait till the system reformats your drive.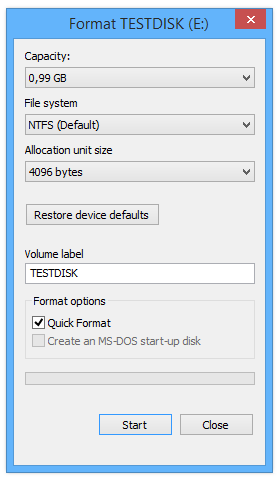 This type of drive format is quick, however it won't securely erase the data until new data rewrite the original ones. If you want to be really sure that your data are securely erased, you need to uncheck the box with Quick Format option, and Windows will rewrite and test all sectors on the drive, but this kind of format will take much more time than Quick Format.
CCleaner
Whilst this tool is mainly used by users to clean temporary data and other data garbage from computers and optimize system performance, it also contains a tool that allows users to securely erase any storage. It is able to wipe all data on the storage, or only clean the free space.
To use this option:
Open CCleaner → Click on Tools option → select Drive Wiper tool → select disk that will be erased → Select Wipe method to Entire Drive → Security option set to complex, or complex Overwrite → click on Wipe button.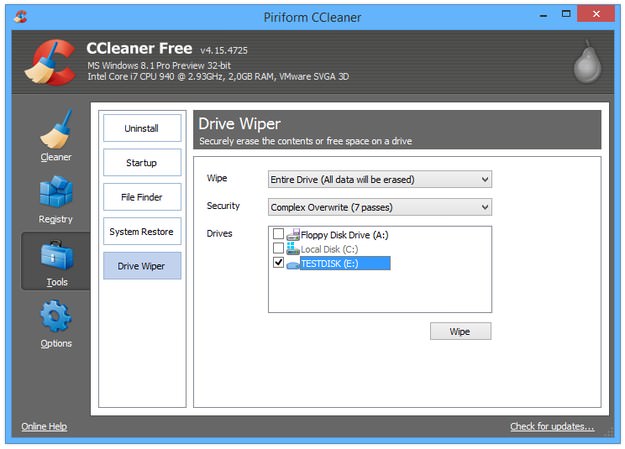 The overwrite process is depending on storage capacity and its speed.
Low Level Format
It is known as a part of BIOS setup utility on older computers, that allows users to restore problematic hard drives, but modern hard drives cannot be format with these option and modern BIOS or UEFI tools don't contain this option. However, it is still being developed as a specialized Windows tool that can be used to re-format and rewrite modern disks.
Open Low Level Format utility → select disk for formatting → click on Start button → click on Erase button and wait till the process will be finished.
Securely File Shredder
A simple erasing tool that can be used to securely delete single files, or folders, but is not capable of deleting whole storage at once. Run Shredder app and simply take file with drag and drop to application window with basket.
File Shereder contains Schneier's, US DoD, Gutmann and Paranoid secure methods of erasing data.
AbsoluteShield File Shredder
Another tool for secure deleting of folders and files by two passes, or seven passes of overwriting methods. It's big advantage is that the AbsoluteShield File Shredder can be integrated to Windows Explorer menus. You only click by right mouse button on the file and select AbsoluteShield File Shredder option.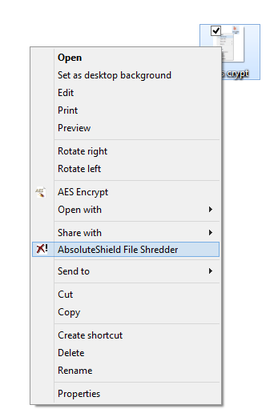 Securely erase data on Mac
Disk Utility
Mac OS X integrates a tool called Disk Utility that enables users to manage hard drives, flash disks installed on your Mac. It also contains a secure delete feature.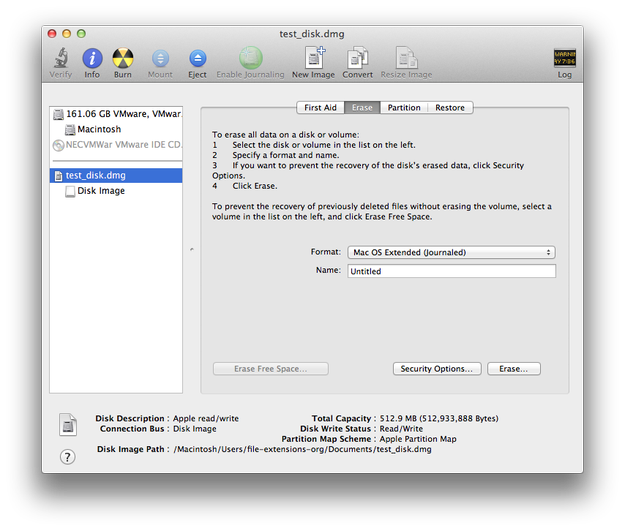 To use this feature on your hard drive or flash disk:
Open Disk Utility → click on disk that you want to securely erase → click on Erase tab → click on Security Options... button → select security level (Fastest → More Secure) → Click on OK button → Click on Erase... button.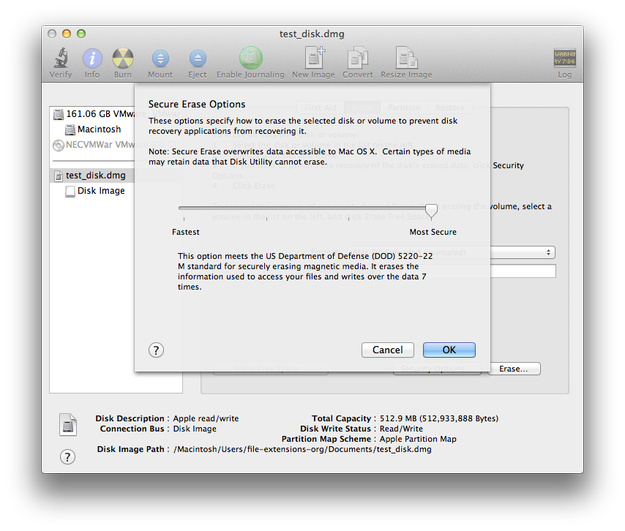 CCleaner for Mac
There exist also a Mac version of the CCleaner. To use it as data eraser the same way Windows users can, you will first need to manually delete the data from the disk and then use the Erase Free Space function. It works so because the Mac version of CCleaner can only erase free space.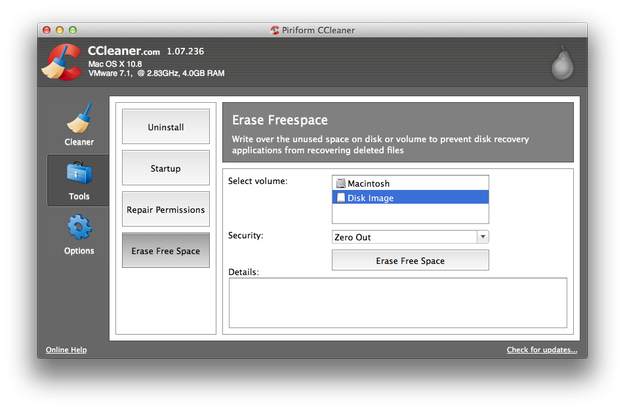 Securely erase data independent on platform
Darik's Boot and Nuke (DBAN)
DBAN is platform independent data eraser, distributed as ISO disk image. You can burn it on optical drive, or create bootable USB drive, start the computer with DBAN and erase all data on your hard drive with various erasing methods.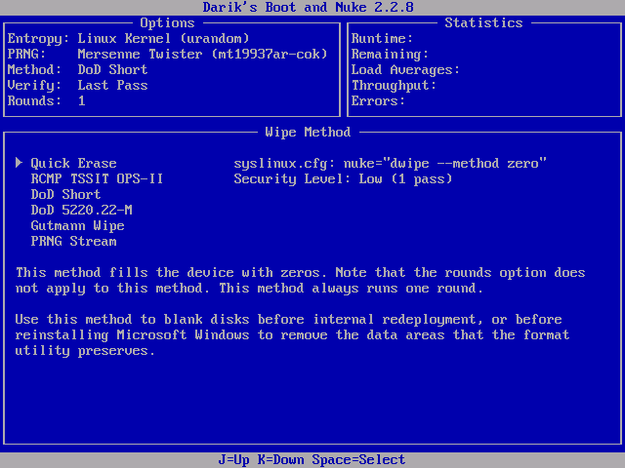 The only way to be pretty sure your data are destroyed, is to destroy the physical medium itself.
Hard drive - use screw driver and open the hard drive case, destroy read heads and scratch disk platters, smash controller board, etc.
Flash disk - simply use hammer and smash it to pieces.