PDF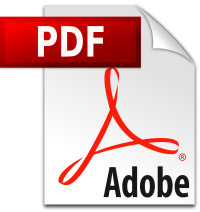 PDF documents are one of the most basic documents you can find. They are meant mainly for persistent documents and for printing. However, users often want to edit them and wonder how to do it, because the default reader program can just view it.
The best program that can handle PDFs and offers all the advanced features (create, merge and combine, convert, edit PDfs etc.) is of course Adobe Acrobat, but it's no freeware and it's far cheap - it is actually very expensive. The basic Acrobat reader is just that, a reader and lacks the advanced features so is out of question as well.
The new version of Microsoft Word can freely open PDFs and edit them, but it lacks the other crucial functions for PDF handling and also is not free.
So what are your options if you want free or cheap software for working with PDFs that supports all the major PDF functions.
Programs for basic handling of PDF documents
How to simply create PDFs for free
For simple PDF making, you just need to install a virtual PDF printer to your system. There exist dozens, maybe hundreds of such program but one of the most simplest, easiest and of course free is the CutePDF. Compared to other "free" PDF printers, it has no stupid watermarks or popup web ads. Simply install, and print whatever you want in whatever program to PDF.
How to edit simple PDFs for free
If you are just looking for a free program that can simply edit PDF document, perhaps for fixing a typo and such, your best bet is probably LibreOffice and it's LibreOffice Writer. This open-source and free alternative to Microsoft Word can not only quickly export documents to PDF, but it can also directly open PDFs and edit their text. Something 95% of the users are content with. It's far from ideal solution, but it works only simple PDFs and is free, so give it a shot - it is available for all platforms, that means Windows, Mac OS X and Linux.
How to simply split PDF documents
There exist several programs that can help you with this simple operation. One of them is Simple PDF Splitter, a program specially created to help users with splitting PDFs. You just select the PDF you want to split, choose output folder, the method and its done. Clean, simple and free.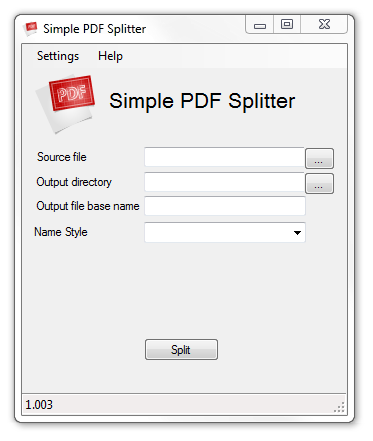 How to simply merge PDF documents
Sometimes you might wish to quickly merge several PDF documents to a single file. There is another handy small program called Simple PDF Merger. Simply select the PDFs, and merge them to your specified output file.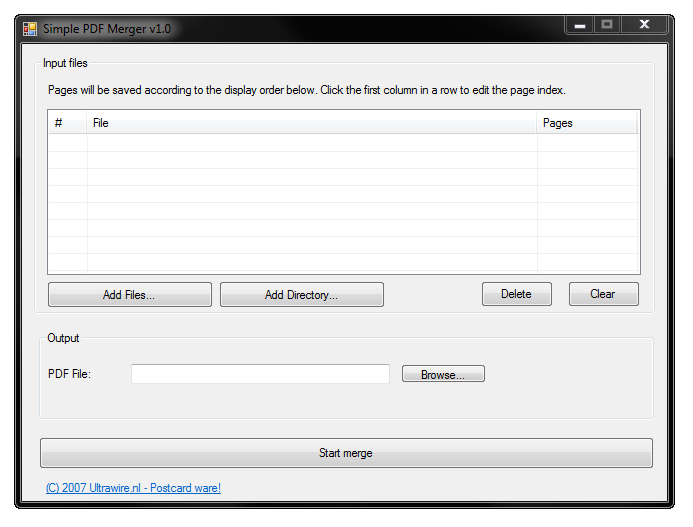 Comprehensive PDF programs and alternatives to Acrobat
PDFCreator and PDF Architect
PDFCreator from pdfforge.org is probably one of the most popular alternatives to Acrobat. Whilst the program itself is a freeware and used like a PDF virtual printer, it also comes with PDF Architect.
PDF Architect is free as well, and works as excellent PDF creating and viewing tool, however advanced modules, such as editing or converting one, can be bought should you need it. All in all, whole package costs much less than Acrobat and offers the same, maybe even in more user friendly package.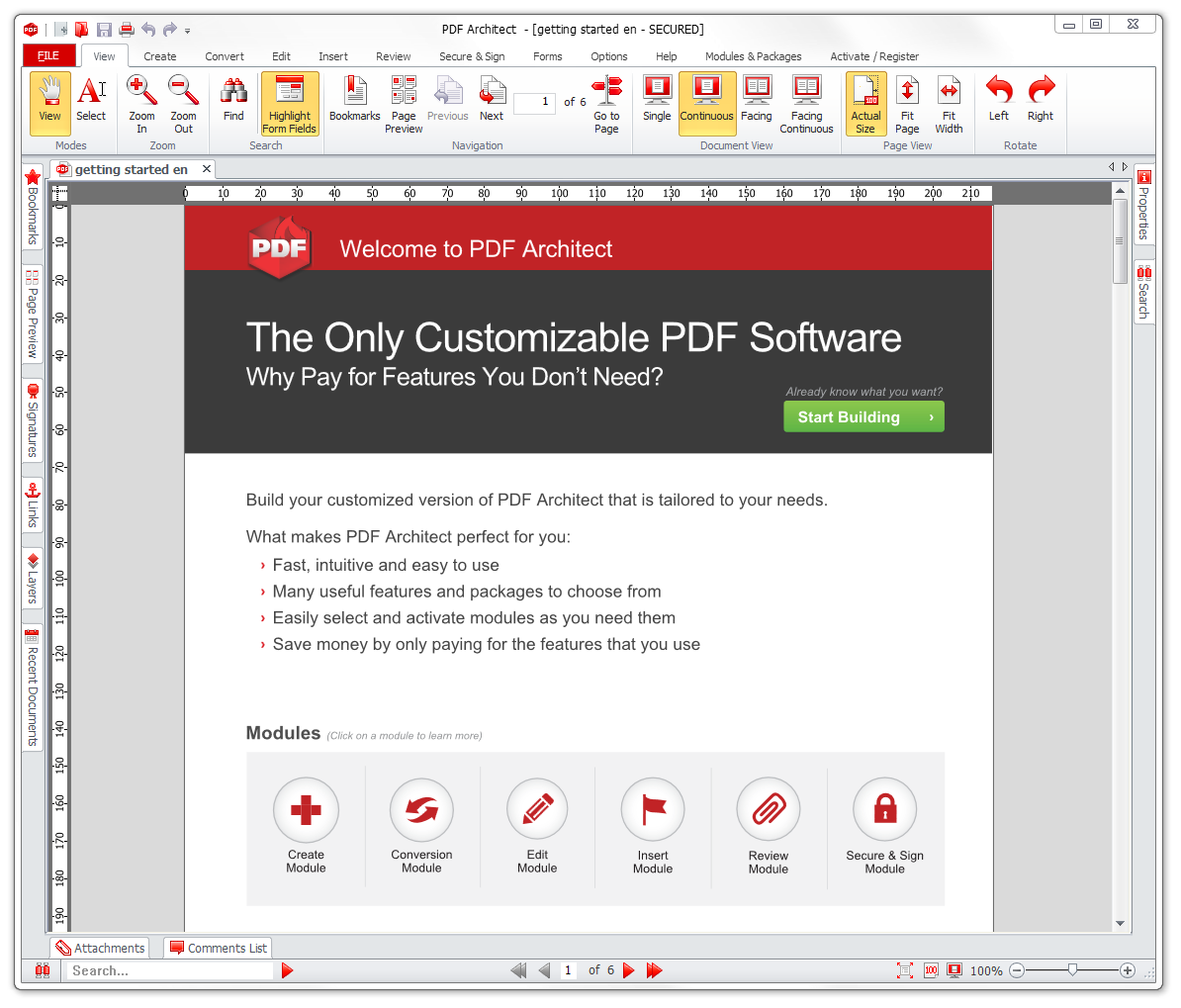 PDF Architect startup screenshot
The editing module offers editing or altering the text directly in the document, including font change and formatting, moving pages inside the document or even splitting the document to several pieces.
The conversion module contains features that allows users to quickly convert their PDFs to various Microsoft Office formats (DOCX, XLSX etc.) or simple HTML.
Insert module has all the features needed for advanced document editing, such as inserting new pages to existing documents, adding headers, time and date, symbols and other data.
And there is plenty of other modules, each suited for other needs. All in all a lot of PDF related functions in single package for a fraction of the cost compared to Adobe Acrobat.
Foxit Reader and Foxit PhantomPDF
Another great set of PDF programs comes from Foxit. The standard free Foxit Reader works much like Adobe Reader with great PDF creating capability, whilst the PhantomPDF version is a comprehensive PDF suite. The standard version, which costs fraction of Acrobat, gives even the most demanding users all the features they need to create, edit, convert, organize or protect their PDF documents. It has 30-day trial version available so worth a try if you are looking for cheaper Acrobat alternative.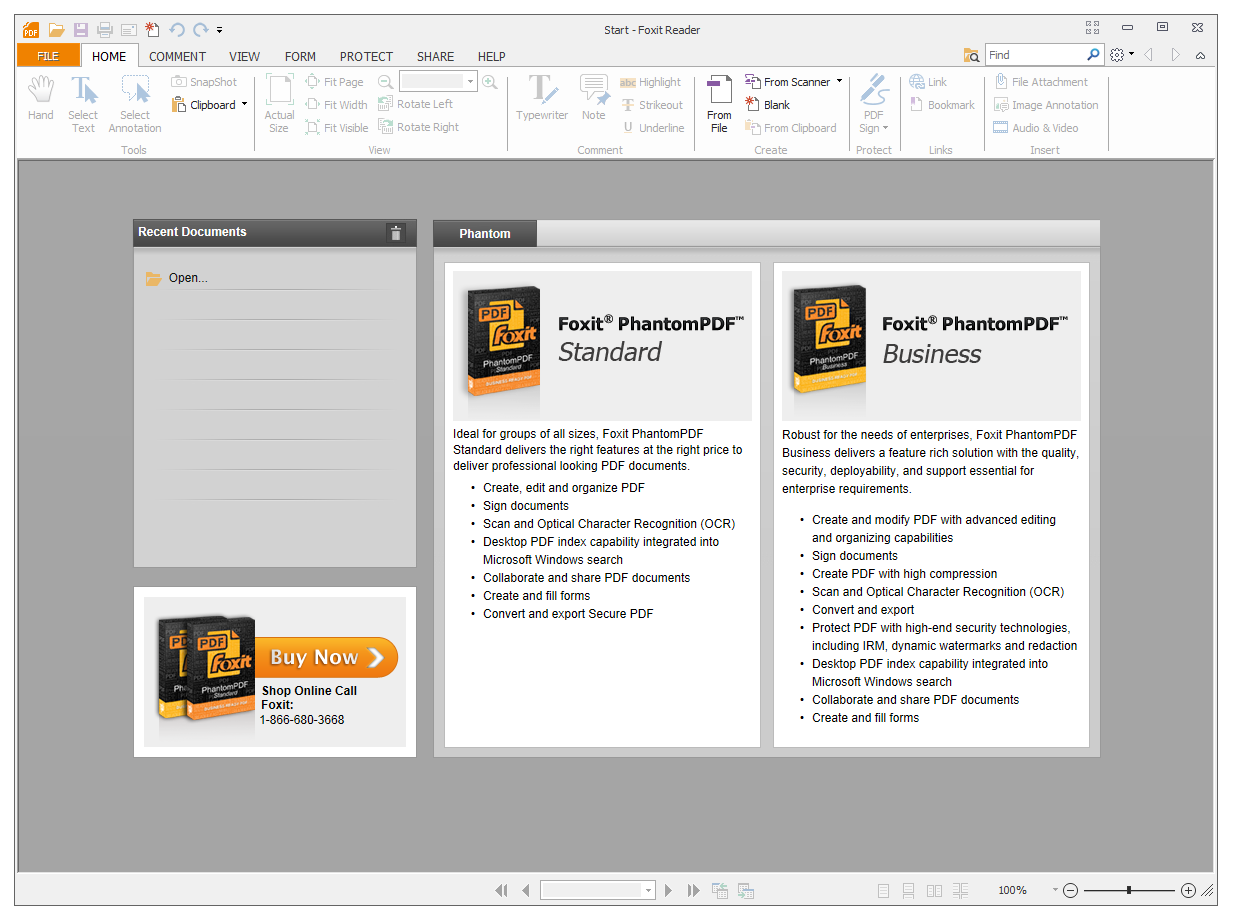 NitroPDF
The last great PDF program in this article is NitroPDF. It is not that much cheaper than Acrobat and offers roughly the same amount of features, so a good alternative. It offers all the demanded features, ranging from PDF creating, editing or alterting of existing documents, conversion to standard document formats, annotations, digital signatures, ORC scanning and much more. There is also a trial version available, for this product it is 14 days.