The Adobe Portable Document Format (PDF) is the most used open standard document presentation format that is independent on operating systems, hardware and software. A *.pdf file stores a complete description of the document including, texts, fonts, graphics etc.
Microsoft added support for the PDF format to its Microsoft Office suite since version 2007. However, Microsoft Windows still does not natively support PDF, only Microsoft's alternative document format known as XPS or OpenXPS.
If you want to be able to export any printable file to PDF on Windows, you have to install a virtual PDF printer.
Mac users do not need to worry about this problem, because OS X supports printing/saving to PDF.
Print to PDF using PDFCreator virtual printer
PDFCreator is easy to use software for Windows that allows you to create PDF documents. The basic version is available for free download. It is also available in paid Pro version without advertising through installation process and with faster updates of the app.
Through installation process, PDFCretor installs a virtual PDF printer to your Windows.
After the installation is completed you can customize the PDFCreator settings.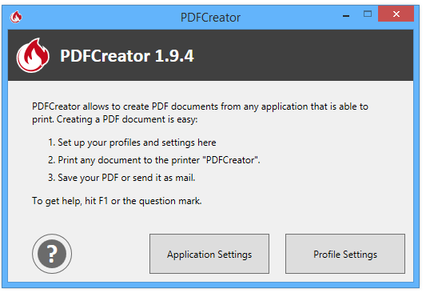 PDFCreator settings dialog
In Application Settings you can set preferred language, virtual printer settings, update checks etc.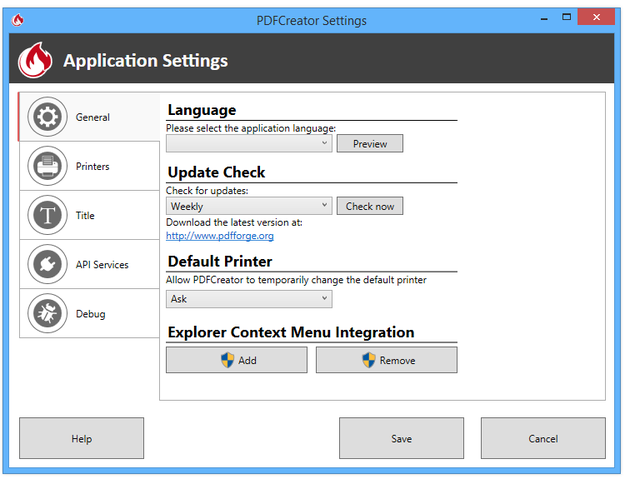 PDFCreator app settings
In Profile Settings you are able to change document information settings, image format settings, PDF settings etc. Some profiles are included with PDFCreator after installation.

PDFCreator profile settings
How to print PDF with PDFCreator
Now you can create document, or graphics in any application installed in Windows, for example even in the Wordpad text processor.
Click on File menu → Print option (or Ctrl+P shortcut).
Printing in WordPad
Select PDFCreator from printer list → Click on Print button.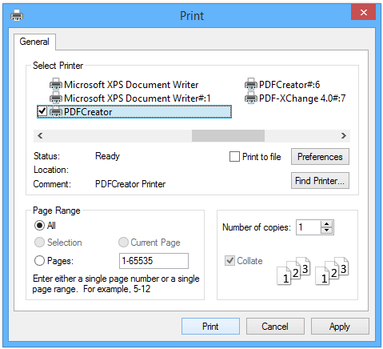 Windows Print settings
Fill the Title box of the document and other metadata information and select Profile.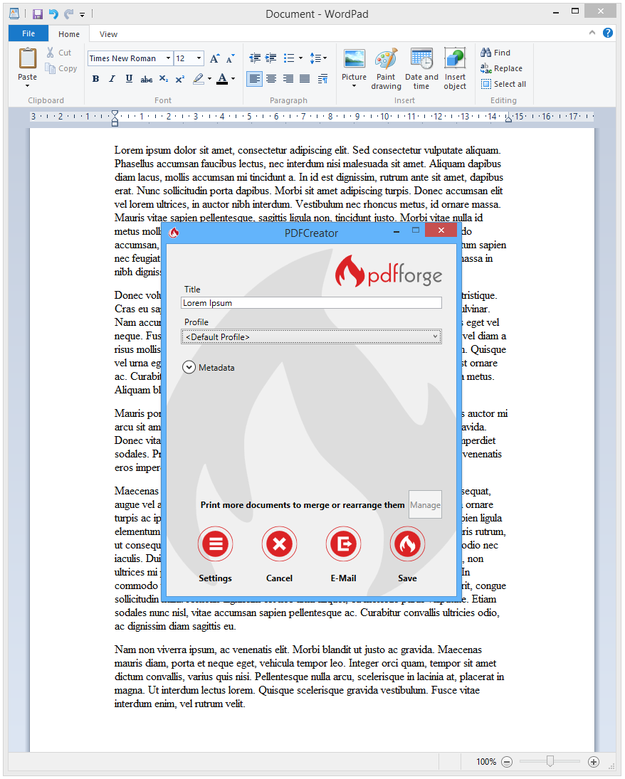 Printing to PDF
Click on Save button → Select destination for new PDF and click on Save button.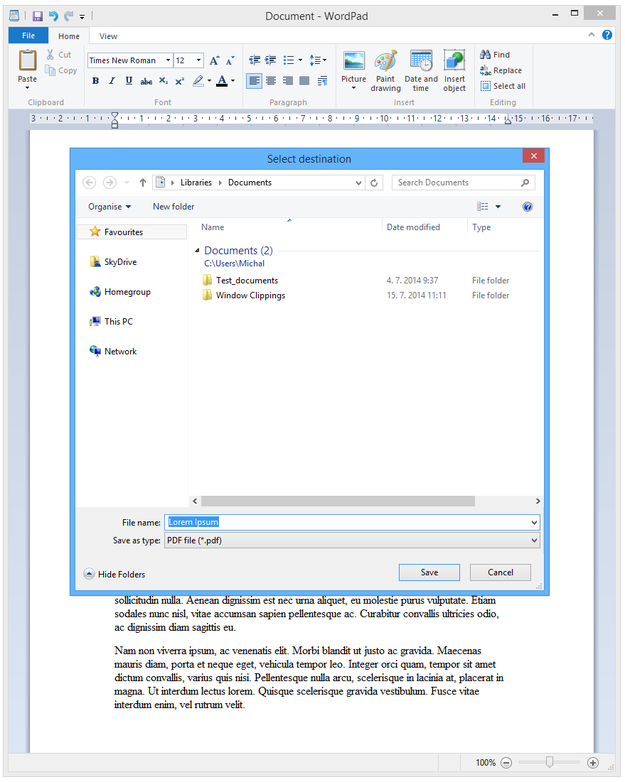 Select destination for PDF file
PDFCreator is able to save document to JPG, TIFF and PNG picture formats. Select Save as type option and change the format.
And that's it! Now you can open your new PDF document in any PDF viewer, like Adobe Reader, PDF Architect (included as custom software with PDFCreator), send it by e-mail etc.