Home > Microsoft Corporation
File extension list filtered by software name
Microsoft Visual Studio
Found 461 file extension associations related to Microsoft Visual Studio and 393 file formats developed specifically for use with Microsoft Visual Studio.
Platform, operating system:
Microsoft Windows
Go to: Microsoft Visual Studio description
Microsoft Visual Studio website
Developer: Microsoft Corporation
Microsoft software list & details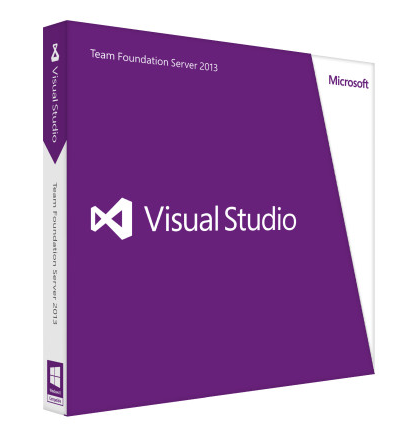 Microsoft Visual Studio
Developer / company: Microsoft
Visual Studio is a suite of component-based software development tools and other technologies for building powerful, high-performance applications. In addition, Visual Studio is optimized for team-based design, development, and deployment using Team Foundation Service or Team Foundation Server.
History:
Visual Studio 97
Visual Studio 6.0 (1998)
Visual Studio .NET (2002)
Visual Studio .NET 2003
Visual Studio 2005
Visual Studio 2008
Visual Studio 2010
Visual Studio 2012
Visual Studio 2013
Visual Studio 2015

Editions:
Visual Studio Community
Visual Studio Professional
Visual Studio Enterprise
Visual Studio Test Professional
Visual Studio Express
Microsoft Visual Studio icon


Microsoft Visual Studio icon
size: 128px x 128px (.png with transparency)

Microsoft Visual Studio works with the following file extensions:
Note: You can click on any file extension link from the list below, to view its detailed information. The list of extensions used or otherwise associated with the application may not be complete, because many common file extensions on our website, such as jpg (pictures) or txt (text files), can be opened by a large number of applications, or are too general file format. However most, if not all directly associated file extensions should be listed with its appropriate program. Although its likely, that some file extensions may be missing from the list of associated file extensions with the application, yet they can be opened, be part of, or otherwise be associated with the program.
Microsoft Visual Studio default file extension associations
The most common file formats used with the specific file extensions

.application file extension is used for ClickOnce deployment manifest

.appx file extension is used for Microsoft AppX application package

.appxbundle file extension is used for Microsoft Windows app bundle package

.ashx file extension is used for ASP.NET web handler

.asm file extension is used for Assembler source code

.asp file extension is used for Active Server Page script page

.aspx file extension is used for Active Server Page Extended ASP.NET script

.config file extension is used for Configuration file

.dll file extension is used for Dynamic Link Library

.exe file extension is used for Program executable

.inc file extension is used for Include file

.lib file extension is used for Microsoft Linker input library file

.o file extension is used for Object file

.rc file extension is used for Microsoft Visual Studio Visual C/C++ resource script

.sdf file extension is used for SQL Server compact edition database

.vxd file extension is used for Microsoft Windows virtual device driver

.xap file extension is used for Microsoft Windows Phone and Microsoft Silverlight application package

.xsd file extension is used for XML schema description
Other file extensions or file formats developed for use with Microsoft Visual Studio
.accessor

.activitydiagram
.actproj
.addin

.adtg

.androidproj

.appref-ms

.appxsym

.appxupload

.aps

.asa

.asa

.asax

.ascx

.asdatabase

.asp+

.asproj

.atp

.axd

.b

.bdcm
.bdcr

.bsc

.btproj

.c

.c#

.ccgame

.ccproj

.cd

.cdf-ms

.cfl

.classdiagram

.cls

.clw
.componentdiagram

.cord

.coverage
.coveragexml

.cpp

.cs

.csattr

.cscfg

.csdef

.csdproj
.csgrad

.cshader

.cshtml

.csproj

.csview

.csx

.cto

.ctsym

.ctx

.cu

.cuh

.cxx

.dacpac
.datasource
.db2

.db2ind

.db2sp
.db2tbl

.db2tr

.db2udf

.db2vw

.dbmanifest

.dbmdl

.dbml

.dbp
.dbproj

.dbschema

.dd

.def

.dgml

.dgsl

.diagsession

.disco

.dotfuproj

.dotsettings

.dshader

.dsm

.dso

.dsp

.dsprototype

.dsw

.dtd

.dtq

.dtsconfig

.edmx

.eto

.etp

.exp
.feature

.feedback
.filters

.fs

.fsi

.fsproj

.fsscript

.fsx

.fxcop

.gbl

.generictest

.gsh

.gshader
.h

.hc

.hlsl

.hlsli

.hshader

.hxa
.hxc

.hxd

.hxi

.hxn

.hxq

.hxr

.hxs

.hxw

.i
.idb
.idc

.idl
.ilk
.inl

.insp

.installlog

.ipch

.ipproj

.itrace

.ivi

.joml

.jomproj

.jse

.jsonld

.jsproj

.kci

.kproj

.lastbuildstate
.layerdiagram

.ldz

.licenses

.licx

.loadtest

.lref

.ls3proj

.lsaprototype

.lst

.lsxproj

.lsxtproj

.lvr

.lwg

.mak

.manifest
.map

.mdp
.mdp

.mfcribbon-ms

.mk

.modelproj

.msdev

.mtx

.myapp

.natvis

.nb0
.ncb

.nmk

.obj

.odh

.odl

.ogx

.oln

.orderedtest

.p7x
.package

.pag

.pcd

.pch

.pckgdep

.pdb

.pgx

.phpproj

.pixrun

.pkg

.pkgdef
.pkgundef

.plg

.projdata

.props
.psess

.pshader
.psm1

.ptl

.publishproj

.pubxml

.qlb
.rc2

.rcc

.rct

.rdlc

.refresh

.res

.resjson

.resourceconfig

.resources

.resw

.resx

.rhistory

.role

.rptproj

.rsp
.ruleset

.sbr

.scn

.sct

.scvinfo

.sdl

.sdmdocument

.sdv

.seexpl
.sequencediagram

.settings

.shproj

.sitemap

.skin

.sln

.sma

.smdlproj

.snippet
.snk

.spdata

.sqlproj

.srf

.ssc

.ssisdeploymentmanifest

.stvproj

.suo

.svc

.svcinfo

.svclog

.svcmap

.swt

.sync

.tab

.tbd

.tdlog

.testrunconfig

.testsettings

.tlb
.tlh
.tli

.tmf

.trx

.tt

.ttinclude

.udf

.uitest

.usecasediagram

.user
.vaf

.vam

.vap

.vb

.vba

.vbd

.vbe

.vbg

.vbhtml

.vbp
.vbproj

.vbscript

.vbw

.vc15

.vcp

.vcproj

.vcprops

.vcwin32

.vcxitems

.vcxproj

.vddproj

.vdp

.vdproj

.vip

.vjp
.vmx

.vscontent
.vsct

.vsdir

.vsdisco

.vsglog

.vshader

.vsix

.vsixlangpack
.vsixmanifest

.vsmacros
.vsmdi

.vsmproj

.vsp

.vspf
.vspolicy

.vspolicycache

.vspolicydef

.vsprops

.vsps

.vspscc

.vspx

.vsscc

.vssettings

.vssscc

.vstdir

.vstemplate
.vsto

.vsz

.vup

.wdm

.wdproj

.webinfo

.webtest

.webtestresult

.win32manifest

.wiq

.ws

.wsdl

.wsmdi

.wsp

.wssx

.xamlx

.xbf
.xmta
.xoml

.xproj

.xql

.xsc

.xss

.xsx

.xui

.xur
._sln

._sln100

._sln110

._sln120

._sln140

._sln60

._sln70

._sln71

._sln80

._sln90

._vbxsln110

._vbxsln80

._vbxsln90

._vcppxsln100

._vcppxsln110

._vcppxsln80

._vcsxsln100

._vcsxsln110

._vcsxsln80

._vcsxsln90

._vcsxsln​80

._vjsxsln80

._vpdxsln100

._vpdxsln110

._vpdxsln120

._vstasln80

._vw8xsln110

._vwdxsln100

._vwdxsln110

._vwdxsln120

._vwdxsln140

._vwdxsln80

._vwdxsln90

._vwinxsln120

._vwinxsln140

._wdxsln110

._wdxsln120

._wdxsln140
Common file extensions used by Microsoft Visual Studio

.application

.appx

.appxbundle

.ashx

.asm

.asp

.aspx

.config

.css

.dll

.dmp

.exe

.htm

.html

.inc

.java

.lib

.o

.ocx

.prj

.rc

.sdf
.sql

.txt

.vbs

.vxd

.xap

.xsd
Other file extensions associated with Microsoft Visual Studio

.ad

.alx

.appxmanifest

.asmx

.browser

.cc

.cfk

.cod

.datacontract

.db2p

.dbg

.discomap
.dlg

.dox
.dslsetup
.dsn

.dvb

.f

.f90

.fd

.for

.git

.hxh

.h__

.il

.ipp

.ivt

.li$

.lic

.lock

.lrf

.master

.mdmp
.mdp

.mli

.nupkg

.nuspec
.olb

.opt

.pdb

.ppa

.ppam

.rpc

.rpt

.scr

.scx

.shtml

.svn-base

.targets

.tlic

.vbdproj

.vbx

.vcw

.widget

.winmd

.xla
.xlm

.xlv