Home > Adobe Systems Incorporated
File extension list filtered by software name
Adobe Creative Suite
Found 272 file extension associations related to Adobe Creative Suite and 55 file formats developed specifically for use with Adobe Creative Suite.
Platform, operating system:
Microsoft Windows
Go to: Adobe Creative Suite description
Developer: Adobe Systems Incorporated
Adobe software list & details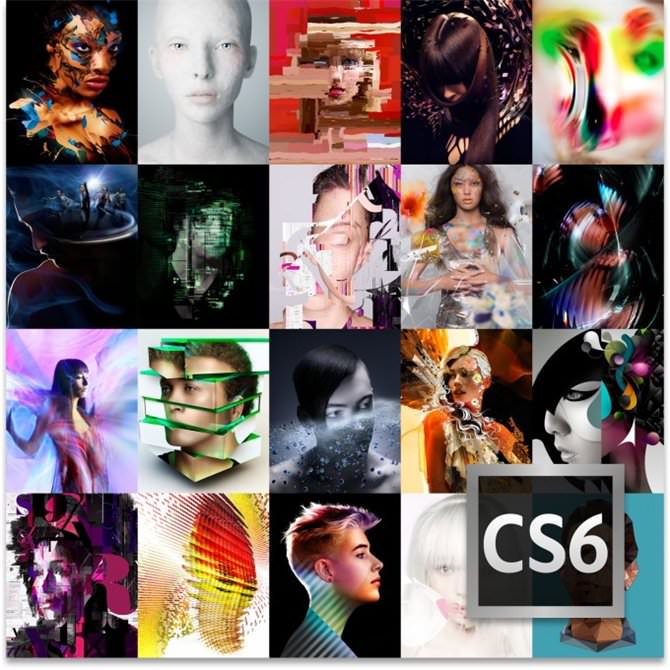 Adobe Creative Suite
Developer / company: Adobe
Adobe Creative Suite is a comprehensive set of professional programs for graphic design, video editing and web development, produced and marketed by Adobe Systems. The latest release (June 2012) of this product family is Adobe Creative Suite 6.5 and comes in four different editions, which contain a certain combinations of Adobe products focused in one area.
Adobe Creative Suite Design Standard
Adobe Creative Suite Design & Web Premium
Adobe Creative Suite Production Premium
Adobe Creative Suite Master Collection
Adobe Creative Suite Design Standard is the basic edition with focus mainly on web design, printing and development for mobile devices. This edition contains the Illustrator, InDesign, Acrobat X Pro and Photoshop programs.
Adobe Creative Suite Design & Web Premium focuses especially on web design and includes Photoshop Extended, Illustrator, Acrobat X Pro, Flash Professional, DreamWeaver and FireWorks applications.
Adobe Creative Suite Production Premium is a version for dedicated media and video editing experts and as such offers many programs including Photoshop Extended, Illustrator, Flash Professional, Premiere Pro, Encore, After Effects or Adobe Audition.
Adobe Creative Suite Master Collection is the pinnacle and includes all available Adobe programs from all editions.
Some applications, like Adobe Premiere and Adobe After Effects, require 64-bit Windows Vista or later. Windows XP Professional x64 is no longer supported.
Adobe Creative Suite for Windows is available in several language versions, including Deutsch, English, Español, Français, Hungarian, Italiano, Nederlands, Polish, Português (Brasil), Svenska, Turkish, Ukrainian, Čeština and several Chinese variants.
Important: With 2013, Adobe focuses more on cloud-based solutions and offers Adobe Creative Cloud as the successor to Creative Suite. Creative Cloud uses the new subscription model.
The Adobe Creative Suite software seems to be old or discontinued.
Such programs may not work on modern operating systems properly, are no longer available and supported by their original developers, or are simply obsolete for their purpose. Sometimes companies offer limited support through their website.
Adobe Creative Suite icon


Adobe Creative Suite icon
size: 128px x 128px (.png with transparency)
Search converter
Sample related conversions

Adobe Creative Suite works with the following file extensions:
Note: You can click on any file extension link from the list below, to view its detailed information. The list of extensions used or otherwise associated with the application may not be complete, because many common file extensions on our website, such as jpg (pictures) or txt (text files), can be opened by a large number of applications, or are too general file format. However most, if not all directly associated file extensions should be listed with its appropriate program. Although its likely, that some file extensions may be missing from the list of associated file extensions with the application, yet they can be opened, be part of, or otherwise be associated with the program.
Adobe Creative Suite default file extension associations
.$msf

.8ty

.acbl

.acfm

.adcp

.adm

.aet

.afm

.arcut

.aum

.awf

.bdf

.bla

.cdlx

.cfc

.clam

.compositefont

.dll_non_opt

.dlm

.dpx

.dwt

.ebx

.epsf

.epsi

.espf

.fido

.flt3

.gai
.idml
.indesignplugin

.jsxinc

.lbi

.lwfn

.mfd

.mmm

.mocha
.ncorx

.pfm

.pima
.ps3

.psp

.qlc

.qtindex

.sbst

.shc

.shtm

.swd

.switchboard

.swtag

.vtv

.wfx
.workspace

.wpx

.zxp

._v
Common file extensions used by Adobe Creative Suite

.abr

.adadownload

.ai

.asm

.aspx

.csh

.css

.dng

.eps
.fla

.gif

.htm

.html

.inc

.ind

.indd
.js
.m4v
.png

.prproj

.ps

.psb

.psd

.svg

.swf
.tif
.tiff
.u3d

.xmp
Other file extensions associated with Adobe Creative Suite

.3df

.8be

.8bf

.8bi

.8bi8

.8bl

.8bp
.8bs

.8bx
.abf

.acb

.acf

.aco
.acrodata

.acsm

.acv

.adobebridge

.adpp

.advs

.aep
.aepx

.aes

.ahs

.ahu
.ai3
.ai4

.ai5

.ai6

.ai7

.ai8

.aip

.ait

.ameproj

.amfm

.amp

.arpi

.as

.asa

.asc

.ase

.asl

.asmx

.asnd

.aso

.asr

.asr
.ast

.asv

.atf

.atn
.ava

.avs

.bridgelabelsandratings

.cfa

.cff

.cfm
.cfml
.clr

.cpa

.cs

.cst

.cst
.cxt

.data

.dbm

.dcr

.dcs

.dmv

.drx

.dsc

.dws

.dxr

.eap

.edml

.eggp

.em

.epf
.eps2

.eps3

.epsp

.ept

.ept

.exif

.exr
.f4v

.fdf

.fl

.fl3

.flm

.grd

.hdr

.htc
.htd

.icb

.idlk

.ifd

.imp

.ims

.incp

.indb .indl

.indp

.indt

.inlk

.inms

.inx
.irs
.irs

.isa

.joboptions
.jsf
.jsfl
.jsx

.jsxbin

.lasso
.lsp

.mno

.mnu

.mos
.mpgindex

.mpv

.mulib

.mxi
.mxp

.oam

.obj

.odl

.ofm

.pat
.pat

.pbd

.pcg
.pct

.pdf_
.pdx

.pek

.php4

.php5

.phtml

.plb

.pm6

.pmg

.ppj

.prm

.prm

.prmdc

.prmp
.prtl

.ps2

.psq

.ptl

.pwl

.rgbe

.rpln

.sbx

.sct

.ses

.sesx

.shtml

.sky

.sma

.smwt

.spd

.srf
.ssi

.std

.ste
.stm
.stml

.swa

.swc

.tds

.tlx

.tpl

.ukr

.vce
.vda

.vox
.vst
.vtm

.vtml

.wml

.xdp

.xfl
.xyze

.yel

.zdct

._pdf