Home > Adobe Systems Incorporated
File extension list filtered by software name
Adobe Photoshop for Mac
Found 177 file extension associations related to Adobe Photoshop for Mac and 93 file formats developed specifically for use with Adobe Photoshop for Mac.
Platform, operating system:

Apple macOS / Mac OS X
Go to: Adobe Photoshop for Mac description
Adobe Photoshop for Mac website
Developer: Adobe Systems Incorporated
Adobe software list & details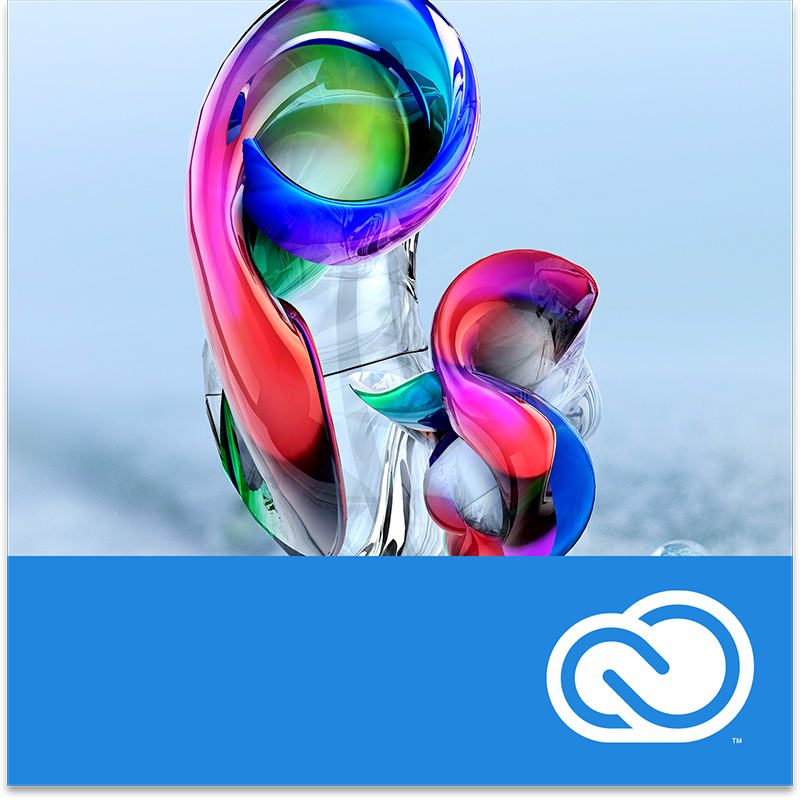 Adobe Photoshop for Mac
Developer / company: Adobe
Adobe Photoshop is one of the best bitmap editing programs available on the market. In its latest version the Photoshop CC it comes as part of Creative Cloud, whilst the previous version Photoshop CS6 was available in Creative Suite.
Adobe Photoshop software is the ultimate solution for advanced digital imaging, delivering all the editing and compositing capabilities of Photoshop plus breakthrough tools that let you create and edit 3D and motion-based content.
Design amazing images
Keep pushing creative boundaries with world-class 2D and 3D design. Use powerful new selection, painting, and warping capabilities to create standout images.
Make your web pages pop
Get just the right look for each client's site. Easily select intricate image elements for placing in layout. Create 3D artwork for logos and buttons.
Enhance 3D for video
Create and enhance 3D and motion-based content and prepare still images and text for all your projects. Work fast with cross-platform 64-bit support, and create stunning HDR images for video backdrops.
Create rich interactive experience
Design cutting-edge looks for interactive web content and experiences. Create 3D artwork, warped graphics, and realistic painting effects for all your projects.
Mac OS X version
Adobe Photoshop for Mac icon


Adobe Photoshop for Mac icon
size: 128px x 128px (.png with transparency)
Adobe Photoshop for Mac related articles:
Best photo management software - Tips how to pick the right software to manage your digital photo collection.

Adobe Photoshop for Mac works with the following file extensions:
Note: You can click on any file extension link from the list below, to view its detailed information. The list of extensions used or otherwise associated with the application may not be complete, because many common file extensions on our website, such as jpg (pictures) or txt (text files), can be opened by a large number of applications, or are too general file format. However most, if not all directly associated file extensions should be listed with its appropriate program. Although its likely, that some file extensions may be missing from the list of associated file extensions with the application, yet they can be opened, be part of, or otherwise be associated with the program.
Adobe Photoshop for Mac default file extension associations
The most common file formats used with the specific file extensions

.abr file extension is used for Adobe Photoshop brush

.csh file extension is used for Adobe Photoshop custom shape

.dng file extension is used for Adobe Digital Negative file

.jpeg file extension is used for JPEG bitmap image format

.jpg file extension is used for JPEG bitmap image format

.psb file extension is used for Adobe Photoshop Large Document Format

.psd file extension is used for Adobe Photoshop graphics file
.tiff file extension is used for Aldus Tagged Image File Format (TIFF) bitmap image
.u3d file extension is used for Universal 3D format graphics
Other file extensions or file formats developed for use with Adobe Photoshop for Mac

.8bam

.8bbr

.8bco

.8bct

.8bdt

.8bem

.8bf

.8bfk

.8bfm

.8bi8

.8bim

.8bl

.8bp

.8bpf

.8bpi
.8bs

.8bxm

.acb

.acm

.aco

.act

.acv

.ado

.ahs

.ahu
.ai3

.ai8

.amp

.ams

.asl

.asp

.asp

.asr
.ast

.asv

.atf

.atn
.ava

.avs

.axt

.blw

.cha

.csf

.dcm

.drx

.eap

.epf
.eps2

.eps3

.epsp

.erf

.ffo

.fl3

.grd

.hdr

.hdt

.iros
.irs

.isa

.jpf

.lmbs

.md0

.mpo

.p3e

.p3l

.p3m

.p3r
.pat

.pdd

.pjpeg

.pmg

.prst

.psdt

.psp

.q2q

.q5r

.shc

.shh
.sta

.swb
.tb0

.tbr

.tpl

.vpe
Common file extensions used by Adobe Photoshop for Mac

.3ds

.abr

.arw

.cr2

.crw

.csh
.dcr

.dib

.dng

.emz

.eps

.ico

.jpeg

.jpg

.kmz
.mrw

.nef
.orf

.pcd

.pdf

.plugin
.png

.ps

.psb

.psd

.psdx
.raf

.raw

.rw2

.svg
.tiff
.u3d

.wdp

.webp
Other file extensions associated with Adobe Photoshop for Mac

.00_png_srz

.8bym

.acbl

.acf

.ase

.asef

.bm2

.clp

.colz

.dae

.dc2

.dcp

.dcpr

.dcs

.exif

.exr

.fff

.fif

.gif~c200

.icm

.jfi
.jp2

.jpe

.jpg-large

.jpg-original

.jpx

.jxr

.kdc

.kodak

.lcpp

.lex

.mnu

.mtl
.mxp

.nrw

.obj

.pam

.pbm

.pcg

.pdp

.pef

.pmb

.png-large

.pnm

.pop

.psid

.raw

.rwl

.sct

.sdpx

.spf

.spiff

.srw

.stn=

.tdi

.vph

.wbm

.x3f

.zdct