If you are one of the users that skipped Windows 8 and upgraded their computers straight to Windows 10, you can find a couple of things that were changed and work differently, compared to Windows 7 or previous versions.
One of such change you could have missed, yet it was introduced in Windows 8 already, is the change from the default XPS document format to OXPS.
This may present unexpected complications for someone who was really was used to .xps documents.
This article focuses on XPS/OXPS related issues and the easiest way how to solve them in Windows 10.
How are .oxps files made in Windows 10?
OXPS documents are created much like the original XPS documents in Windows 7, that is using a virtual printer utility called Microsoft XPS Document Writer.
By default, Windows 10 and Windows 8 XPS Document Writer, saves files as .oxps documents instead the previously used .xps documents. This is no issue if you are using the files only for yourself, but if you send them to someone who did not migrate to latest version of Windows, he may not be able to open .oxps documents.
If you want to change the default format back to .xps, you will need to tweak the Windows settings a little.
How to change the defaults from .oxps to xps in Windows 10?
1. first find the Group Policy control panel to change the settings. If you are not sure where it is located, simply type it in your search box and locate in the settings category. The item you are looking for is called "Edit group policy".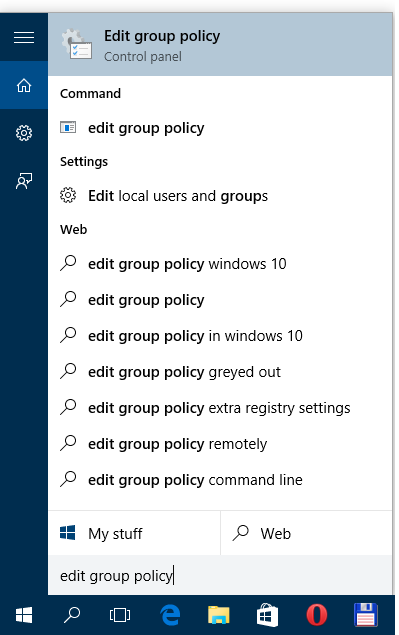 Windows 10 Search box
2. With the Local Group Policy Editor launched, browse to the "Local Computer Policy\Computer Configuration\Administrative Templates\Printers " folder and select the "Change Microsoft XPS Document Writer (MXDW) default output format to the legacy Microsoft XPS format (*.xps)" item.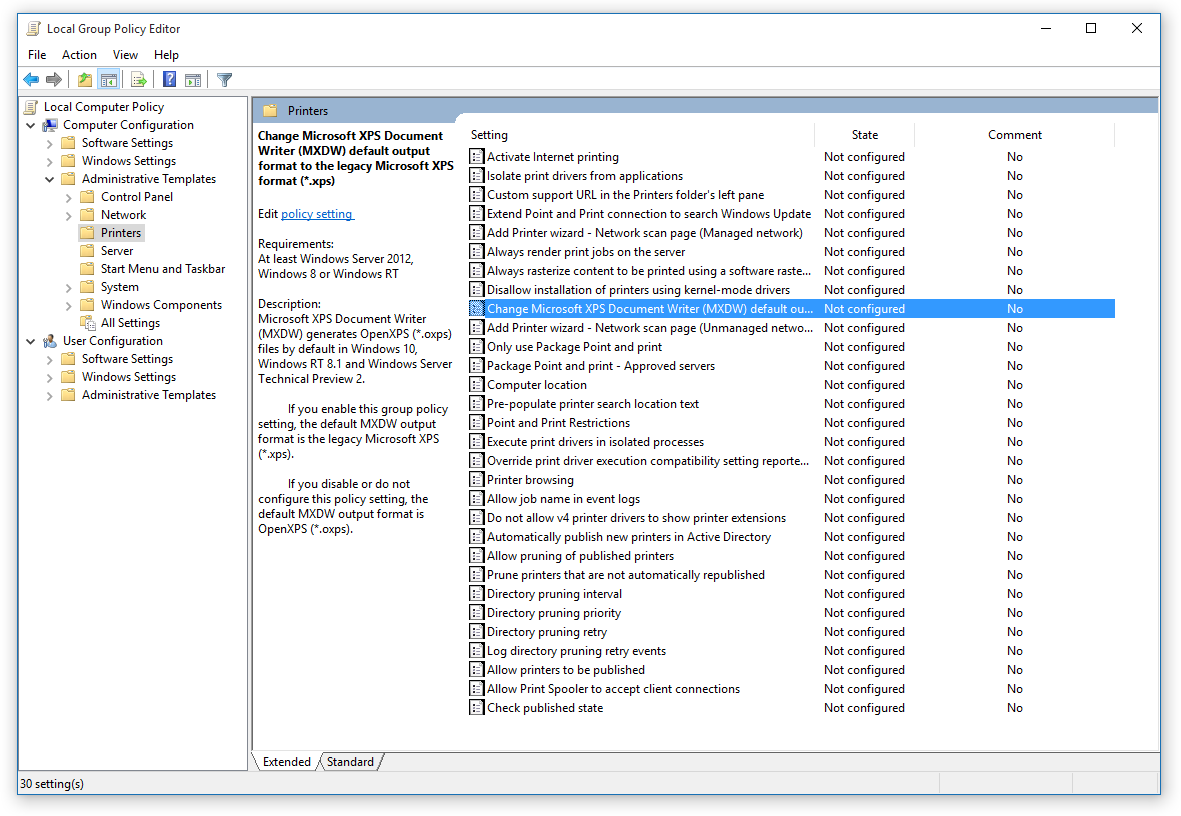 Local Group Policy Editor in Windows 10
By default, this group policy is not configured, but can be easily enabled.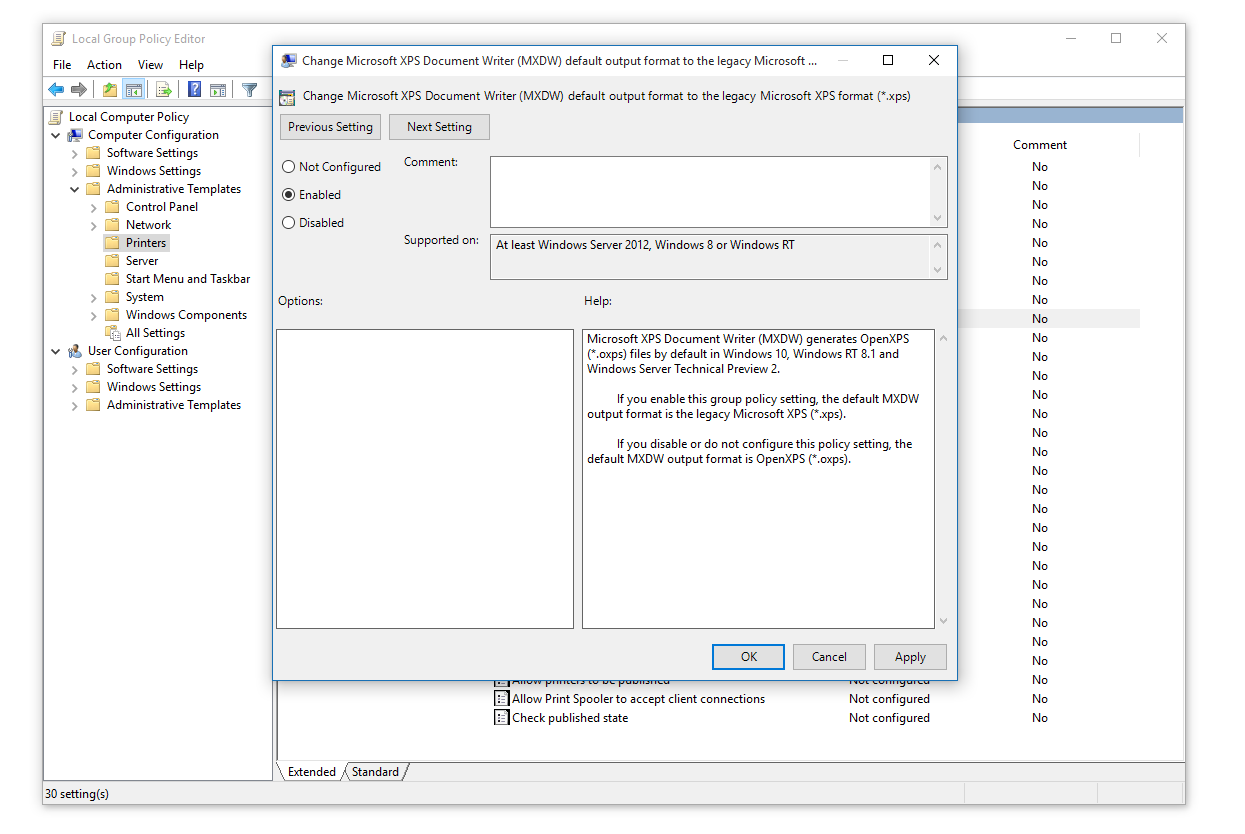 Enabling the MXDW related group policy
After saving the changes, you will likely have to logout and login again to your Windows user profile so the new settings are loaded.
And that's it. From now on, the Microsoft XPS Document Writer in your Windows 10 saves the documents in the original XPS document by default. You can of course still save files as .oxps using the Save as.. function, so nothing is lost, just the choices are now switched.
Can I edit OXPS documents in Windows 10?
There is no way how to edit OXPS documents in Windows 10 and same goes for Windows 8.
The only way would be to convert the .oxps file to one of the document formats that can be either directly edited, or further converted to a format that supports it.
Converting it to XPS won't help either, because much like OXPS, the format is not meant for editing, just printing.
PDF is probably the best choice here, because you can either edit it with programs like Acrobat or even latest Microsoft Word. Alternative would be to use some common document formats used in text editors or word processors.