Home > Mozilla Corporation
File extension list filtered by software name
Firefox
Found 161 file extension associations related to Firefox and 54 file formats developed specifically for use with Firefox.
Platform, operating system:
Microsoft Windows
Go to: Firefox description
Developer: Mozilla Corporation
Mozilla software list & details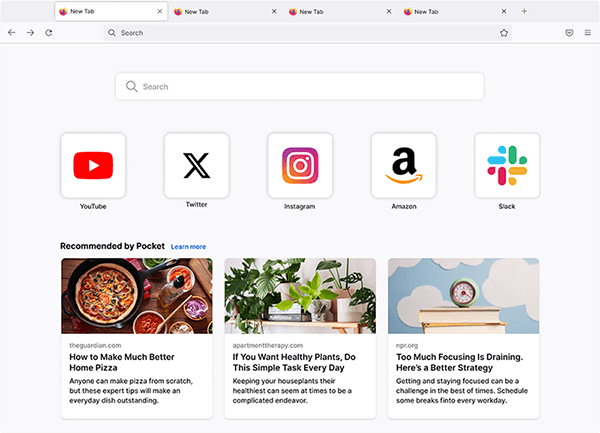 Firefox
Developer / company: Mozilla
Mozilla Firefox (abbreviated officially as Fx, but also commonly as FF) is a free web browser descended from the Mozilla Application Suite, managed by the Mozilla Corporation.

Firefox uses the free Gecko layout engine, which implements some current web standards plus a few features which are intended to anticipate likely additions to the standards.

Firefox includes tabbed browsing, a spell checker, incremental find, live bookmarking, a download manager, and an integrated search system that uses the user's desired search engine.
Functions can be added through around 2,000 add-ons created by third-party developers,the most popular of which include NoScript (script blocker), Tab Mix Plus (adds many customizable options to tabs), FoxyTunes (controls music players), Adblock Plus (ad blocker), StumbleUpon (website discovery), DownThemAll! (download functions) and Web Developer (web tools).

Firefox runs on various versions of Microsoft Windows, Mac OS X, Linux, and many other Unix-like operating systems. Firefox's source code is free software, released under a tri-license GPL/LGPL/MPL.
Firefox icon


Firefox icon
size: 128px x 128px (.png with transparency)
Search converter
Sample related conversions
Firefox related articles:

Firefox works with the following file extensions:
Note: You can click on any file extension link from the list below, to view its detailed information. The list of extensions used or otherwise associated with the application may not be complete, because many common file extensions on our website, such as jpg (pictures) or txt (text files), can be opened by a large number of applications, or are too general file format. However most, if not all directly associated file extensions should be listed with its appropriate program. Although its likely, that some file extensions may be missing from the list of associated file extensions with the application, yet they can be opened, be part of, or otherwise be associated with the program.
Firefox default file extension associations
The most common file formats used with the specific file extensions

.cache file extension is used for Generally cache

.download file extension is used for Mozilla partial download file

.html file extension is used for HyperText Markup Language web page

.json file extension is used for Mozilla Firefox bookmark backup

.part file extension is used for Partial download file

.xpi file extension is used for Firefox browser extension
Other file extensions or file formats developed for use with Firefox

.1

.abe

.abm

.aff

.bak

.cspl

.dump

.extra

.fbu

.fri

.ja

.jsc

.jsm

.jsonlz4

.little

.maff

.map

.mar

.mf
.mfl

.mods

.mon

.moz-backup

.moz-delete

.moz-upgrade

.mozconfig

.mozlz4
.mvc

.nclk

.org

.pfl
.properties

.puc

.s

.sat

.sbstore

.shlb

.slt

.sqlite-journal
.src

.sun

.tue
.url

.w

.wed

.woff2

.writer

.xpt
Common file extensions used by Firefox

.ashx

.asp

.aspx

.cache

.css

.dat

.dic

.djvu

.dmp

.download

.htm

.html

.jar
.js

.json

.json

.jsp

.mht

.part

.pdf

.sqlite

.svg

.tbl

.webm
.woff

.xhtml

.xpi
Other file extensions associated with Firefox

.3dmlw

.509

.adp

.ahtm

.ahtml

.alx

.ap

.apng

.asa

.ascx

.asmx

.bml

.bok

.bpg

.ca

.cer

.chtml

.cms

.cpc

.crt

.cshtml

.csp

.defaultsite
.der
.dhtml
.djv

.dll

.do
.epibrw

.faq

.ht

.htc

.html5

.htmls

.htm~

.ihtml

.inc

.iws
.jhtml

.js

.js

.jsf

.jspa

.jspx

.lasso

.lock

.mhtm
.mhtml

.mime

.mng

.moz
.mspx

.odo

.ognc

.pac
.pem

.pgm

.php4

.pht

.phtm

.phtml

.qrm

.rc

.rdf

.rjs

.rsa

.sdl

.sht

.shtm

.shtml

.sid
.ssi
.stm
.stml

.tstream

.uhtml

.url_

.vbd

.vml

.vtt

.wml

.xbap

.xht

.xhtm

.xul

.zul