Various multimedia players for Windows are able to playback FLAC lossless audio format. On the other hand on Mac computers ALAC lossless audio format is preferred and playback of FLAC is possible only in few multimedia players. ALAC (Apple Lossless Audio Codec) is supported by default Mac multimedia player iTunes and is also supported by other popular Apple devices, such as iPod and iPhone.
How to convert FLAC to ALAC on Mac
ALAC audio format is similar to FLAC and conversion between these audio formats doesn't reduce audio quality. ALAC audio files are stored in MP4 container and use the same .m4a file extension as Apple AAC audio files.
There is a small free utility called X Lossless Decoder (XLD) for Mac that is able to convert popular lossless and lossy audio formats (FLAC, ALAC, Shorten, OGG, MP3). However it can also grab and burn audio CDs.
Step 1 - XLD installation and settings
Download XLD from the Internet. The program is distributed in tar.gz archive, so simply unpack it and start the XLD.app file. At first start XLD will show you Preferences. Set the Output format to Apple Lossless and close the Preferences window by red close button in upper left corner.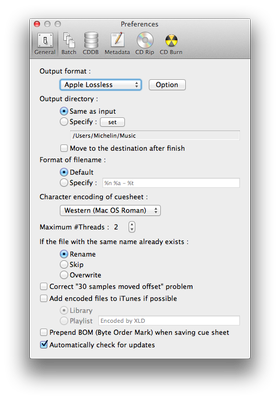 Step 2 - Convert FLAC files to ALAC
Go to the XLD File menu → Open... option (also you can use Command + O combination). XLD will show Open window. Browse to the folder, where FLAC audio files are stored and select them by Shift + left mouse button, or Command + left mouse button.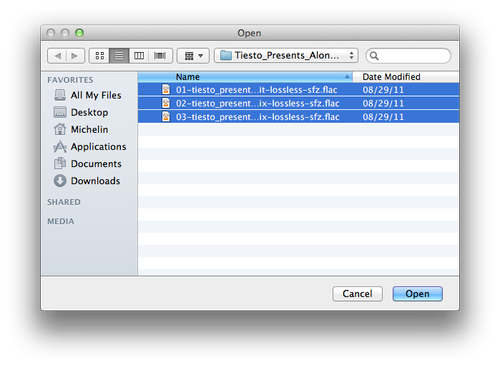 When the FLAC files are selected, use the Open button and wait until the conversion to ALAC will be finished.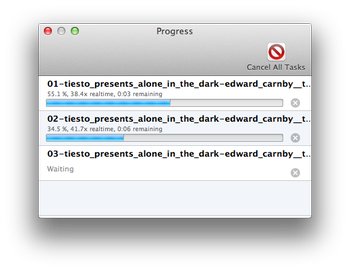 By default, new ALAC files will be stored in the same folder as original FLAC files. However you can specify the output directory in Preferences menu.