How to create ISO images in Windows
Even with the new Windows 10, users are still unable to create ISO images with just the tools from the system and have to rely on some 3rd party solution for CD/DVD backup or saving custom compilations for burning.
At least there are plenty of ISO utilities available, either as part of some burning tool or as a dedicated disk image managers.
For this article we have picked a commercial product called AnyToISO, which also has as free (Lite) that works with ISO files up to the size of a CD disk (870 mb).
Using AnyToISO for making ISO disk images
Making ISO images from CD/DVD disk in Windows
Insert the CD/DVD file in your drive and launch the program. Once started, select "CD/DVD to ISO" tab in the application window. Your disk should be automatically loaded in the source drive. Now just select the destination and file name of the new .iso file and and lick on the "Make ISO" button. And that's it.
Alternatively, you can just right-click on your DVD drive in Windows Explorer and use the Create ISO image of the disk option.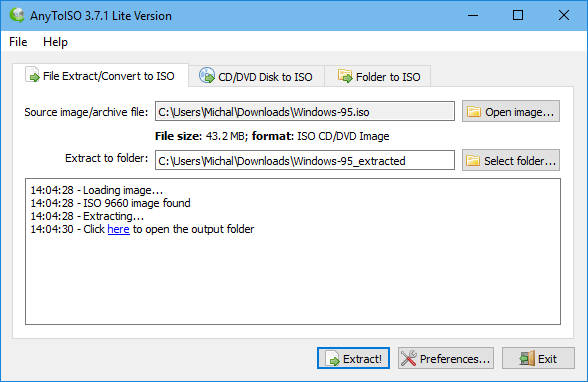 AnyToIso version for Windows
Making ISO images from CD/DVD disk on Mac
The version for OS X works much like the Windows program.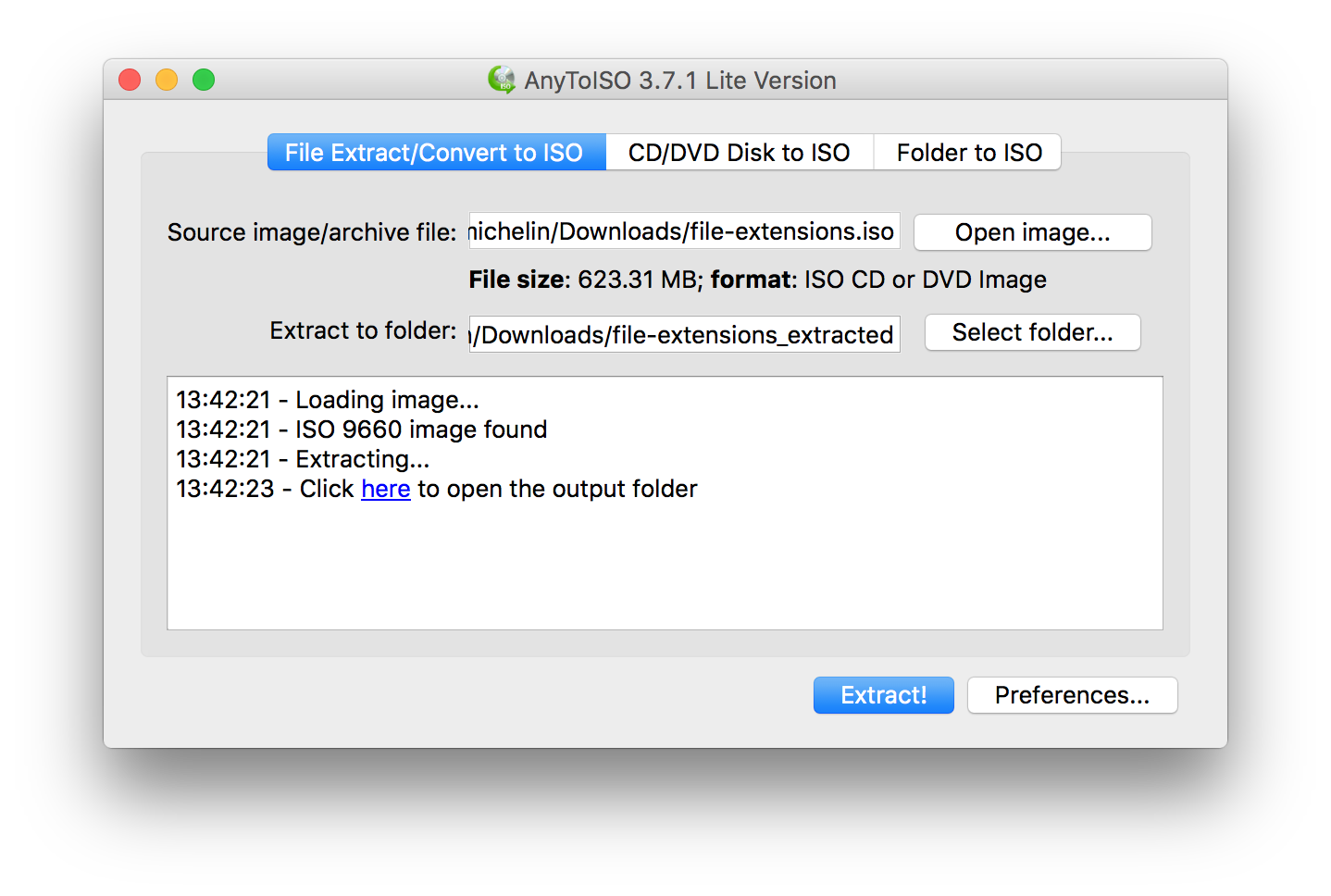 AnyToIso version for Mac OS X screenshot
The newly created .iso file will contain the exact same file structure as it on the source disk.
Multiple file systems can present on a single disk, such as the ISO 9660 or UDF file systems and save goes for the HFS+ system for OS X. If it's present, the boot information will be saved to the new ISO image as well.