For some obscure reason Apple decided that you should not be able to play Flash Video on Apple devices, with the exception of videos on Youtube, because there is no Flash player for iOS, just a pre-installed app for Youtube.
FLV (Adobe Flash Video) is one of the most popular multimedia formats used to deliver video and audio content on Internet and thus pretty common format.
How to play FLV video on iPhone
To play other FLV videos on your iOS device you will need to convert them to iOS compatible video format and we will show how to do it on your Apple Mac computer.
iOS supports only video stored in MP4 and M4V format. These two file formats are very similar, the difference is mostly that M4V video can be protected by Apple DRM protection and contains audio in Dolby Digtal AC3 format.
How to convert FLV video to iPhone on your Mac
To make this tutorial and convert FLV files to MP4 format we have chosen Aimersoft Video Converter Ultimate for Mac. It's easy to use program that supports many audio/video conversion variants even for portable devices, web services, or game consoles etc. There is also free trial so you can give it a shot.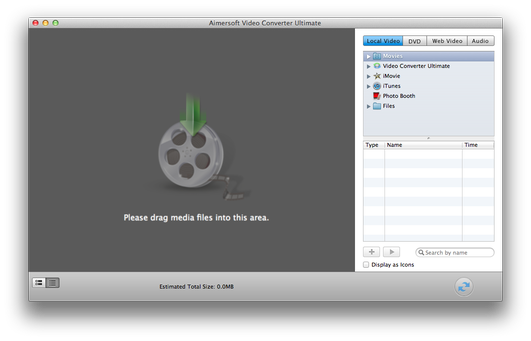 Step 1 - Download and install Video Converter Ultimate
Download Video Converter Ultimate installation from the Internet. It is distributed as a standard Mac DMG installation package and install it to your Mac.
Step 2 - Convert FLV video to M4V
Start Video Convert Ultimate. You will be welcomed by Start window. Select Video icon as output option.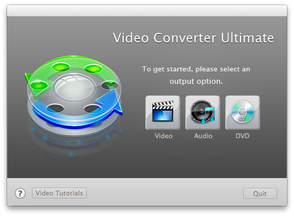 Video Converter Ultimate welcome options

Select *.flv video file. You can use file browser in the right part of Video Converter Ultimate main window, or open Finder window → navigate to *.flv video file and drag the file by mouse and drop it on the Drag media files area in Video Converter main window.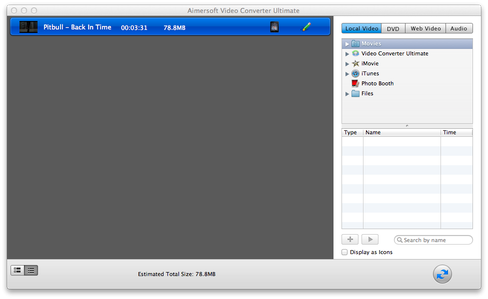 Video Converter Ultimate imported movie
Now you have prepared video to edit and convert. If you want to edit imported video with simple video editor click on Green Pencil icon.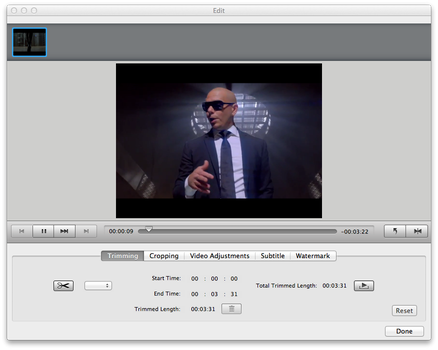 Video Converter Ultimate video editor
By default, Video Converter has set as output format video for iPhone 4. To change type of device click on iPhone icon or click on File menu → Encode settings and select the type of your device (iPhone, iPad, Apple TV etc.).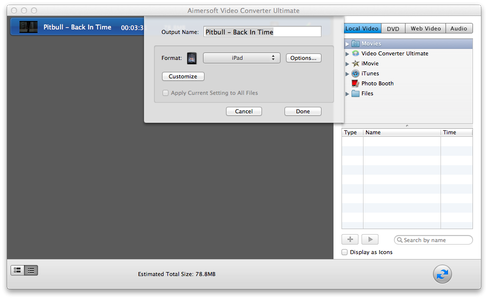 Video Converter Ultimate codec and device settings
Now click on Start Conversion icon in the bottom right corner and wait until the conversion is finished.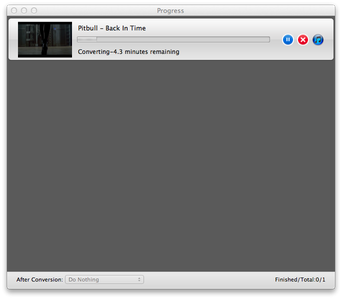 Video Converter Ultimate in progress

After that, Video Converter will automatically import converted video to iTunes and open Finder window with directory, where is stored converted video.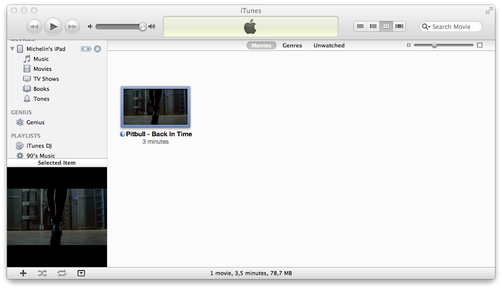 Apple iTunes imported movie
Now you can import new video from iTunes to your iPhone, iPad, iPod Touch and play it in Videos application.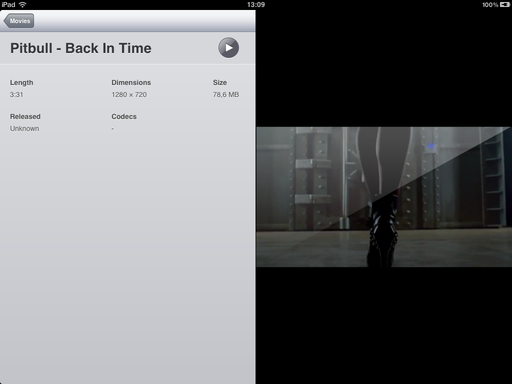 Apple iPad Videos application