There are 3 other file types using
the DXP file extension!

.dxp - Piles'O'Tiles game related data

.dxp - CDBurnerXP data compilation

.dxp - Apache OpenOffice exports definition
Software that open dxp file
What is dxp file? How to open dxp files?
File type specification:

Various data file type
The DXP file extension is used by Duxbury Braille Translator.
The default software associated to open
dxp file: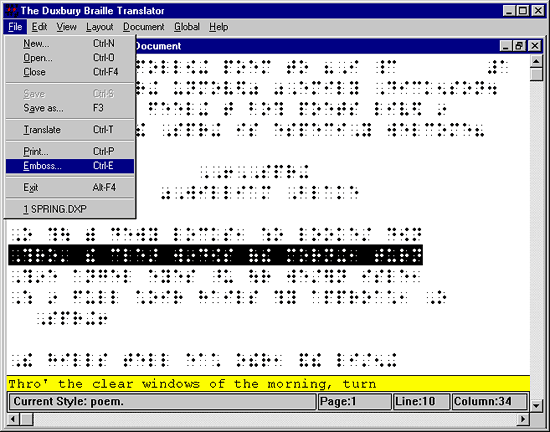 Duxbury Braille Translator
Company or developer:
Duxbury Systems, Inc.
Duxbury Braille Translator (DBT) is an easy to use program for translating regular print to Braille.